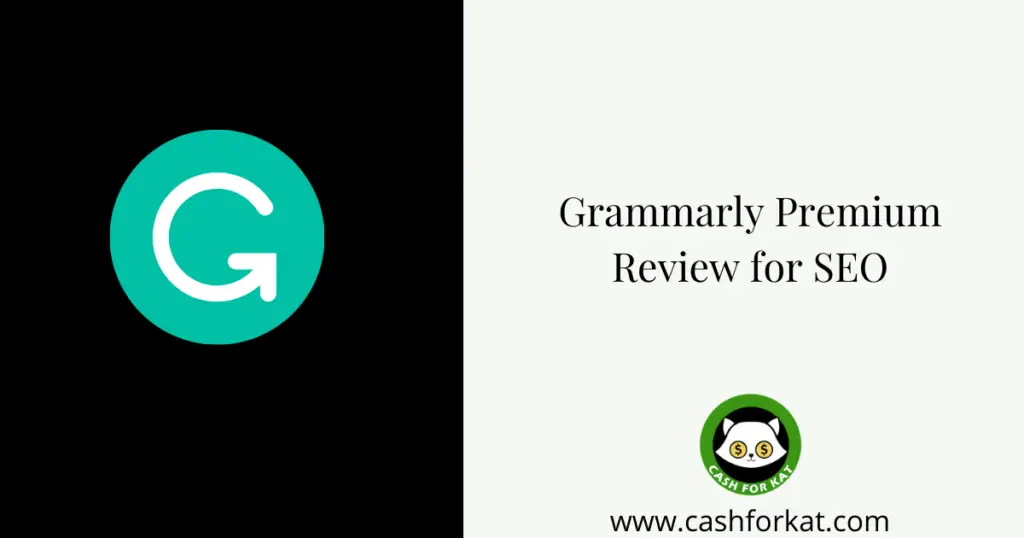 Welcome to my Grammarly Premium Review for SEO!
Grammarly is hands down one of the most impactful writing tools I have ever used, which is why I am proud to be an affiliate for them (this post contains affiliate links).
I've been using Grammarly's free grammar checker for about 6 years now. It is actually one of the first tools I began using when I started my first job out of college. 
This post will share information on the free version of Grammarly as well as how the Premium version can help improve SEO for blogs.
Table of Contents
What is Grammarly and how does it work?
Grammarly is a grammar-checking software. It has a built-in plagiarism checker, spelling checker, and automatically checks for grammar and punctuation errors. You can use Grammarly to improve your writing style and get rid of bad writing habits.
Once you set up a Grammarly account and download their web page extension, it is able to read almost anything that you type online. Even as I type this article into Google Docs, Grammarly is running behind the scenes to make sure I don't sound like an idiot!
It shows up as a cute, non-annoying circle at the bottom of the page that changes colors as you type. If you are perfect, like me (kidding!), the circle stays green.
As you type and start to create small errors, the circle changes colors. Red means you have some serious spelling errors going on. Yellow means you have a few grammar errors you might want to double-check. 
The free version of Grammarly
One of the things that I love the most about Grammarly is that the free version actually gives you access to the key features. It has many of the same features as the advanced version, so you will still have all of your basic grammar and spelling mistakes caught.
If you are writing under 500 words a day, then the free Grammarly tool is likely all that you need. As long as your writing is not too complex, the free version will be enough to help you make fewer mistakes and fix basic grammar errors.
The free version of Grammarly includes:
Spelling
Grammar
Punctuation
Conciseness
The free version of Grammarly is best for college students, anyone who needs light proofreading, and for day-to-day business uses (i.e. emailing).
Grammarly makes you a better writer for FREE!
Now that I've shared some of the basics of what to expect with the free version, I wanted to share my own experience.
I've been using the free version for years and I've seen a huge improvement in my grammar. To be honest, I am super embarrassed by how many errors Grammarly fixes for me.
In my defense, I'm a fast writer AND I wrote over 8,500 words last week. According to Grammarly, that means I am more productive than 91% of their users!
Grammarly also let me know that I used over 1,000 unique words. This means I have a more fancy vocabulary than 88% of Grammarly's users. These are the kind of updates that keep me excited about writing!
And all of this kind of information is included in the free version!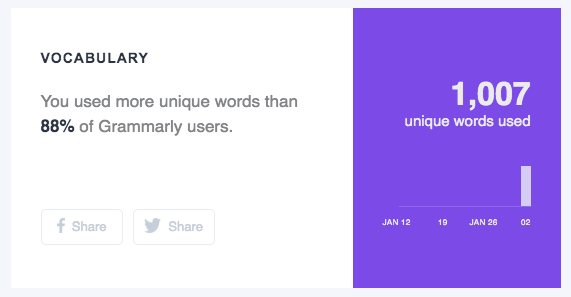 Grammarly Premium Features
The main difference between Grammarly free and premium is that the paid version will have more advanced features. These will help you further improve your writing style and catch more advanced grammar mistakes.
Grammarly premium includes:
Everything in Grammarly Free
Additional advanced suggestions
Clarity focused sentence rewrites
Plagiarism detection
Formality level
Word choice
Tone adjustment
Fluency
As you can see, the Grammarly premium subscription is really worth it if you have a lot of written content to check.
Grammarly premium is best for freelance writers, business professionals, and professional editors.
Grammarly Business Uses
In addition to the personal benefits of using Grammarly premium, there are many business-related uses as well.
If you're in charge of content creation for a website, blog, or social media accounts, then you can use Grammarly to improve your writing and ensure that everything is perfect before it goes live.
This is especially important if you have a lot of content going live all at once or if you manage a team of writers.
Grammarly can help you save time by catching errors before they are published, so you don't have to waste time editing after the fact.
Below are some of the many ways that I've used Grammarly for my business and in professional settings.
Sales
When I was working in sales, Grammarly was always running in the background to make sure that I was able to put my best foot forward. This is particularly important when you are emailing the CEO of a Fortune 500 company!
Grammarly suggests different ways of phrasing sentences so you can get the tone right. You can decide if you are being formal, informal, respectful, etc. It also checks that everything is error-free, which helps ensure you are writing quickly and can get more emails out.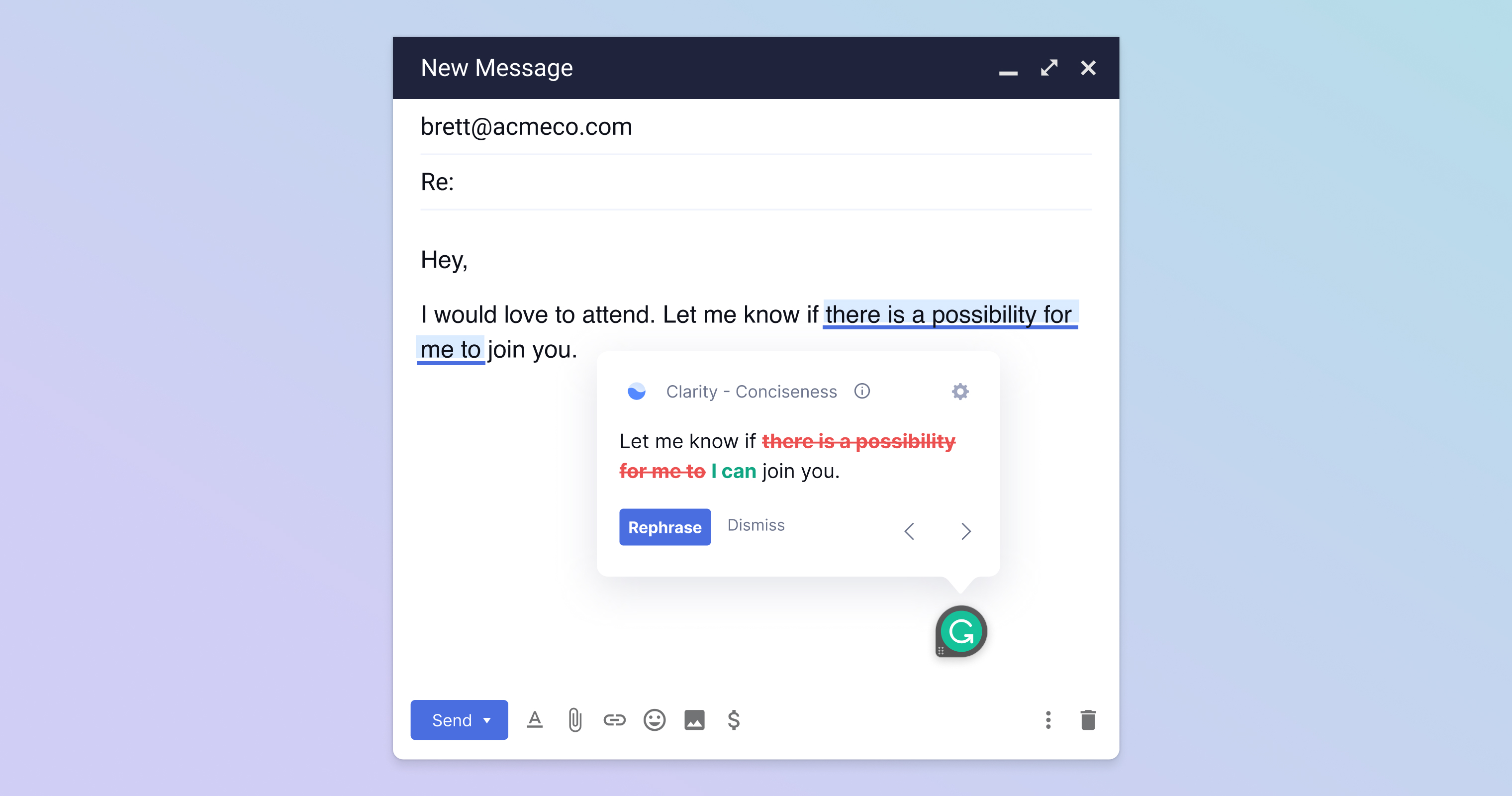 Book writing/editing, blogging, and freelance writing
I'm currently writing a book and Grammarly will be my primary editor. That is mainly because no one I know has any understanding of grammar!
Grammarly will follow grammar rules, check for punctuation mistakes, and will act more like a writing assistant than a human editor will.
I've also used Grammarly for every blog post I've ever written. As a blogger, it has really helped me to cut down on lengthy sentences that can negatively impact SEO.
Occasionally, I will pick up a few projects as a freelance writer and Grammarly makes me feel confident when turning in projects. Human proofreaders can be expensive and sometimes you just want an easy grammar checking tool instead!
Teaching
Even throughout my travels in Southeast Asia, where I taught English part-time, Grammarly is the tool of choice. Any time I had my students write me an essay, I begged them to run it through Grammarly.
In addition to allowing you to correct your mistakes in real-time through their Chrome extension, you can also use their online platform. This is great because of just relying on autocorrections, you can upload a whole Microsoft Word document.
It also can check any Google Document if you are using their chrome extension. This is super useful for anyone who writes lengthy academic papers!
Grammarly integrations and browser extensions
Grammarly has been around for a while and can integrate with most business platforms.Here are some popular Grammarly integrations:
Google Docs
Slack
Gmail
Zendesk
Zoho Desk
Meta/Facebook
LinkedIn
They also have a browser extension that allows it to check your grammar on most web pages. This is what allows you to check your grammar on any site that you are visiting, such as LinkedIn, WordPress, or your email.
The Grammarly extension is so easy to use and runs quietly in the background. It only pops up if there is something wrong with what you are writing and it has never annoyed me when I'm doing other activities.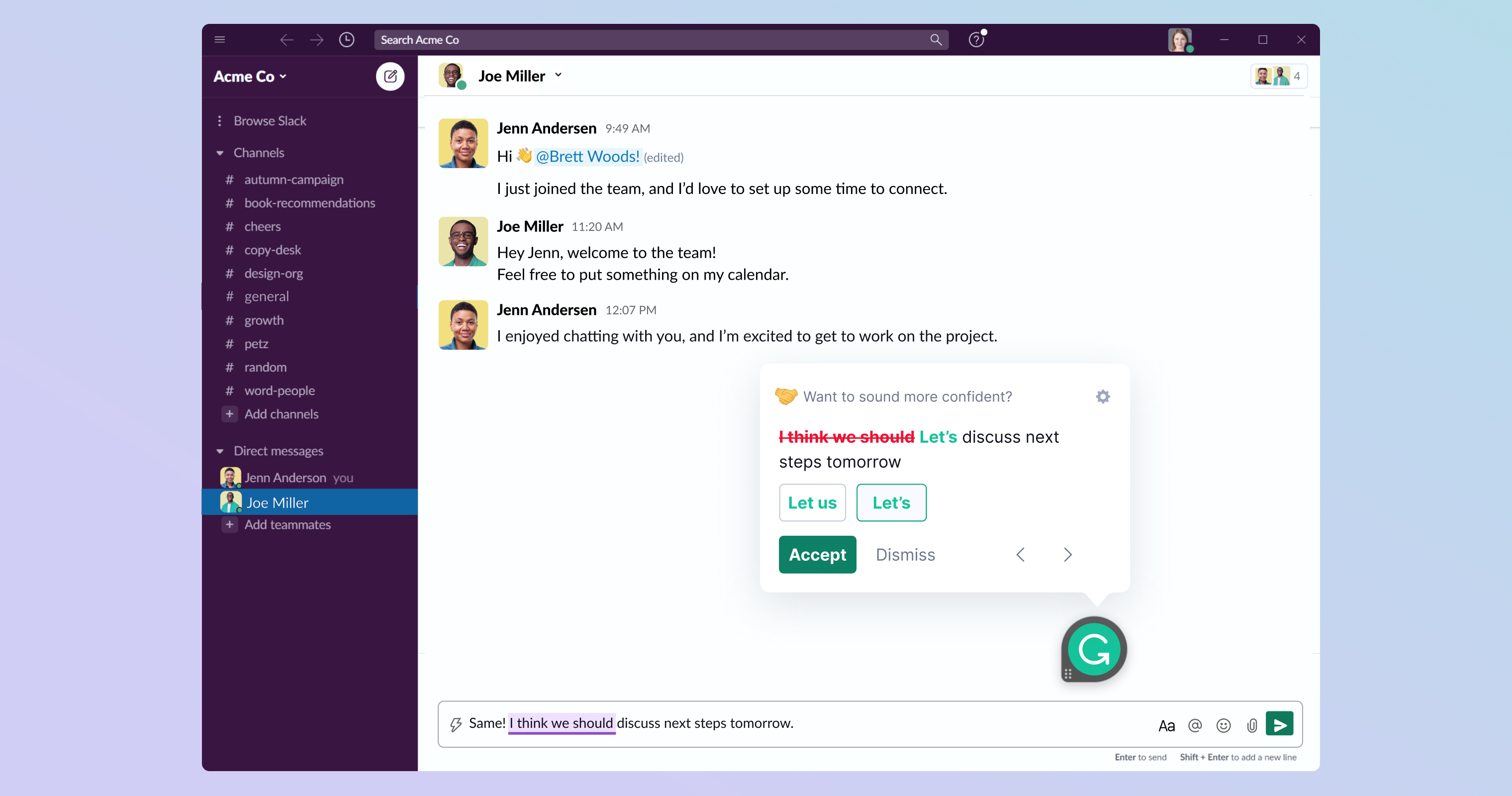 My Grammarly Premium Review
You are probably wondering, is Grammarly premium worth $12 a month? The answer is YES!
I recently got the pleasure of trying out their premium version. I was super excited because it gives me access to correcting more advanced grammar errors. Actually, they even send out a cute little email telling me everything that is wrong with my grammar.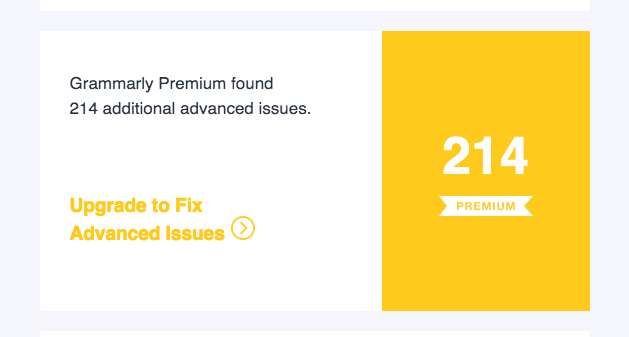 As you can imagine, I was super excited to be able to fix all of these "advanced issues".
And if this wasn't enough, they also break down my top three writing mistakes.
If I'm making all these writing mistakes and I write every single day…. Imagine how many more errors are being made by others who don't practice their writing with Grammarly?!
I guess I'm striving for progress, not perfection.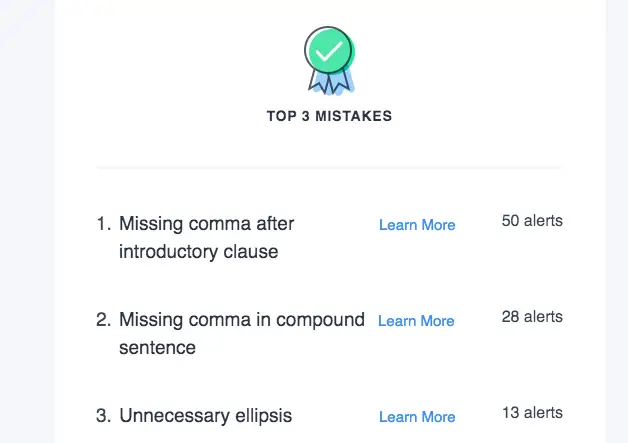 Is Grammarly Premium worth it for bloggers?
Grammarly Premium is more than worth the cost for bloggers who are looking to grow! I cannot tell you how many times I've clicked off of a blog because the reading experience was horrible due to bad grammar. If you are looking to developed loyal readers, good grammar is a must-have. 
When your posts are well organized and error-free, you establish yourself as an expert in whatever topic you are writing about. If you make too many simple mistakes, your readers will question the quality of the advice you are giving them. They may not even realize why they aren't enjoying your site… they will simply leave!
If you are confident in your grammar, then Grammarly is still a great tool to have for editing purposes. Overall, you really cannot go wrong with trying out the free tool. From there, you can make the decision yourself if the paid version makes sense!
Is Grammarly Premium good for SEO?
Grammarly premium is undoubtedly helpful for SEO. If you use the grammar checker, then the flow of your posts will be much more enjoyable for your readers. I'm actually surprised at how few people talk about Grammarly's powers as an amazing SEO tool!
The real strength lies in Grammarly's quality score, which is a breakdown of how easy and enjoyable your writing is for readers. Little tips like reducing the wordiness or offering synonyms to help you select better words can make a world of difference.
You can even set writing goals to help you change your style and track your progress. Having Grammarly is more than having a grammar checker. It is like having a built-in editor that can offer enhancements based on your personal needs!
Grammarly Premium Review (for SEO)
Premium Grammarly offers readability and vocabulary enhancements. This can actually impact Search Engine Optimization (SEO) for your website/blog!
SEO is heavily influenced by how readable your post is. If you enhance the flow of your writing, then Google is more likely to recommend your post. That is because people will actually spend more time reading our posts all the way through. They will also be more likely to read your other posts!
Google pays attention to how long people stay on a page as well as how many pages they visit on a website. It then uses this information to determine the quality of the site and how high it should rank in the Google search engine results.
Final thoughts on Grammarly Premium
Whew! That was a lot of information on Grammarly. I hope this post helped you understand a bit more about this amazing tool and why I love it so much.
The only thing more important than any of these features is the fact that Grammarly gives you confidence. You know your sentences are as perfect as they can be without having another human being look at your work. 
What are you waiting for? Create your free Grammarly account now!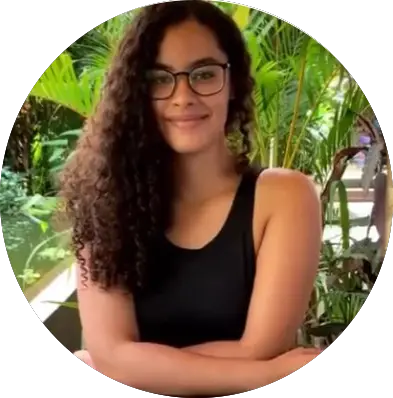 Kathryn Rucker is a sales consultant and content writer. With 7+ years of sales experience, she is passionate about helping businesses and individuals grow their sales pipelines by improving their online presence.
She has been traveling full-time since 2018 thanks to the location and financial independence she has gained from her business, Kat Rucker Consulting Group. You can connect with her on LinkedIn.
Kathryn Rucker is a sales consultant and content writer. With 7+ years of sales experience, she is passionate about helping businesses and individuals grow their sales pipelines by improving their online presence.
She has been traveling full-time since 2018 thanks to the location and financial independence she has gained from her business, Kat Rucker Consulting Group. You can connect with her on LinkedIn.
Kat is not a personal finance expert and this post may contain affiliate links!