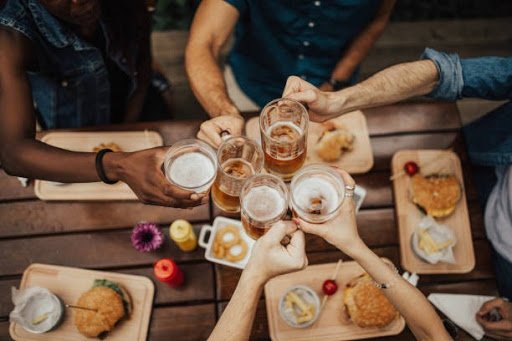 Here are my top tips for saving money at Happy Hour and beyond!
If you are reading this, chances are you like to have fun occasionally on the weekend. If you are reading this and that is not the case… I hope I inspire you to have fun occasionally on the weekend!
Flask It. Happy Hour Just Got Happier! 
This one may be for those of you who graduated more recently, have a high tolerance, are super broke, take a backpack or purse everywhere…. Okay, maybe this tip is for everyone!
Sure you might feel stupid and you definitely don't want to get caught by the bar, but maybe the drink you've purchased just needs a little extra kick to it. Think about it, twice the fun but half the bill. 
This one is especially important to consider if you are one of those people dropping $100 a week going out for drinks in a city like Washington DC, Seattle, New York, etc.
Check out this Best-Selling Matte Flask on Amazon!
Utilize the Buddy System for Buy1-Get- 1 Free at Normal Happy Hours!
Sure, you could technically just enjoy your own free drink but it's going to get lukewarm at best by the time you get to it.
Bring a friend, and take turns picking up the tab. Or just make sure you end on an even number so you can split the bill right down the middle! The easiest way to find a great happy hour deal is by heading over to yelp and typing "happy hour" in the search bar.
Want to save even more? Sort the list by price or keep an eye out for locations that are partnering with yelp to offer special discounts and add one of your cards to yelp to receive cash back when you pay!
In a moment of boredom a few years ago, I added my card to Yelp's cash back system and then immediately forgot about it. Imagine my surprise when I realized I had racked up a few bucks in rewards! This was made even sweeter by the fact that my Chase Sapphire reserve credit card already gives me 3% back on dinning. 
Ask for a Happy Hour Group Discount!
If you have a spot that you go to regularly, don't be afraid to ask for a discount! I've seen this one work several times in cities like San Francisco. If you are a regular, chances are the business will say yes because they already like you and want you to bring in more of your friends.
Maybe you will bring your usual group of friends or some co-workers. It doesn't really matter, because the business is just happy you are bringing paying customers on a regular basis. Even better, you are introducing the store to clients who may have never heard of them before.
Think of it this way. You may not be instagram famous, but you can become an unofficial influencer! Not only can you probably score a group discount, but don't be surprised when you get the occasional free drink yourself.
The Best Happy Hour is Brunch!
I too was a late-night partier at one point. Until I discovered the joys of drinking earlier in the day. Not getting charged 3 am Uber surge pricing, AND being in bed by 9. Name a more winning combination. I'll wait.
Brunch is no longer an event that is an excuse to eat eggs in the afternoon without feeling like you wasted the day away. Brunch is something that you can do with friends, family, co-workers, random people you met once and needed something non-scary to invite them to. Brunch is for everyone.
And brunch comes with breakfast specials and sometimes all you can drink mimosas. Now I know what you are thinking, "mimosas suck". I, too, thought they were an expensive way to get to somewhere that beer could get you to cheaper. 
That is until I discovered, make your own mimosa bars! They exist, and they usually come with at least 7 different juice flavors. This means you can find your own perfect ratio of bubbly to guava juice! Still not convinced that champaigne is for you?
That's ok, maybe a Tequila Sunrise or a Bloody Mary is for you. Either way, chances are you can find a sweet deal on either of these at Sunday Brunch!
Get the Unlimited Wristband, It's a time based Happy Hour!
This is hands down, the easiest way to get the most beer for your buck.
Spring for the unlimited wristband. Any time I see this option, I immediately calculate the cost per drink v.s. The cost of the wristband.
Almost every single time, the wristband equals to the cost of 3 drinks and is usually good for at least 2 hours. And almost every time, the friend I brought with me would NOT get a wristband and would try sneaking down a few of my drinks.
Just get the wristband. After the second drink, the "sure why not one more" mentality usually kicks in so you might as well save your pocketbook from the inevitable.
Besides, for some reason, the wristband makes it easier to meet new people too! There are a hundred of cute little jokes to make new friends or pick someone up: "Next drinks on you!" "Hey, nice wristband, where did you get it?". 
Having a wristband is like joining a little club. It identifies you as someone down for a pint or three but smart enough to save some money doing it. Get the wristband.
Go to Networking Based Happy Hours!
This is my favorite option, just make sure you don't get too carried away!
In 2018, I made it a goal to go to as many conferences and networking meetups as possible so that I could build my professional network. I made tons of friends, got a spontaneous job offer, and was even invited to cool events at organizations like Zendesk, Dropbox and Snapchat!
A huge side perk is that many of these events offer a few free drinks, free stuff, and free snacks. Another winning combo! So if you are looking for a casual night out, maybe start with building out your network and end your night having dinner and another few cocktails with your friends after!
I would also make it a point to occasionally invite co-workers (especially cross-functional), friends, and teammates to these kinds of events. At the beginning of the month, I would search for what events were going on and keep looking until I had 2-3 events added to my calendar. If I ever found myself without plans and wanting to be social, I would just go to an event!
This was easily the best thing I ever did to build self-confidence by going to many of these events alone. It ended up helping both my personal life, my career and broadened my intellectual interests. Try it!
Don't want to wait until happy hour to begin networking? Add me on Linkedin!
Use Eventbrite or Facebook events to Find Happy Hour Events
I figured you'd be wondering how I found all these awesome events. Almost all of them I found on Eventbrite, although now that I am a full-time sales consultant and blogger I find myself using Facebook more frequently.
Last weekend, I went to a woman's brunch hosted by GGI in Phnom Penh, Cambodia! I had a ton of fun, and made 20 new friends. We had such a great time that 5 of us decided to go have a few happy hour coctails afterwards!
While you are browsing Facebook for new events, be sure to like the CashforKat page to stay up to date with my future money saving tips.
You're Never too Old to Pre-Game at Home!
Maybe this is another recent graduate trick but, hey, I won't tell if you won't. Maybe you had to head home to drop of your work laptop or grab a quick shower. It only makes sense to snag a quick drink while it's at the lowest price you are going to find!
But that doesn't mean you have to throw back shots or chugg whatever-lite you have in the fridge. No, you are better than that. Except for when its football season, but that doesn't count. 
Treat yourself by keeping a nice bottle of wine or two on hand.  Or, take it to the next level and try out homebrewing. I haven't tried homebrewing myslef yet, but I have a friend who has been doing it for years and says it isn't nearly as difficult as it sounds. She's even made beer with horseradish in it!
Be Loyal to Small Businesses
I am a creature of habit. Which is weird to say as someone who has been aimlessly traveling the world for the last year. But it is very, very true. 
I like to go to the same restaurants, cafes, and bars over and over again. It doesn't matter if I was there yesterday, that was then and this is now. If it ain't broke, don't fix it.
I still make sure to try lots of new places, but guarantee if it's 10 am on a Sunday then I am at my favorite coffee shop writing and drinking my coffee!
A lot of places these days have some sort of check-in discount. This can look like an app, a buy-10-get-1-free punch card, or some other sort of rewards system.
But here is a secret, if you are a regular and occasionally interact with the staff beyond asking for your order, you will eventually get some free stuff. This has happened to me at almost every place I've become a regular at, but especially at bars and (surprise!) not just because I'm a chick.
Be Loyal to Small Businesses and they'll be Loyal to You!
If someone cancels a drink order after it has been poured, or the chef is trying out a new menu, or there are leftovers from some sort of event, guess who is getting that? Ok yes, the staff probably got first dibs but chances are you are going to benefit too!
How much does it cost to give a regular customer an extra coffee, draft, pastry, or some other end of night leftover? That's right, practically nothing. 
And while it's true that you can get the special treatment at some sort of chain, your odds are much better at a small business because they do not have the same corporate restrictions/interests. Plus, you should be supporting local small businesses anyways!
What are your Happy Hour secrets? Leave a comment down below!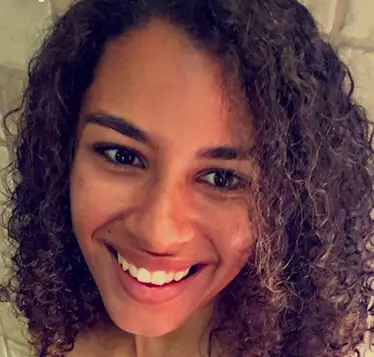 Kathryn Rucker is a sales consultant and content writer. With 6+ years of sales experience, she is passionate about helping businesses and individuals grow their sales pipeline by improving their online presence.
Kat has been traveling full time since 2018 thanks to the location and financial independence she has gained from her blog, cashforkat.com. You can find her on LinkedIn![the_ad_placement id="after-content"]