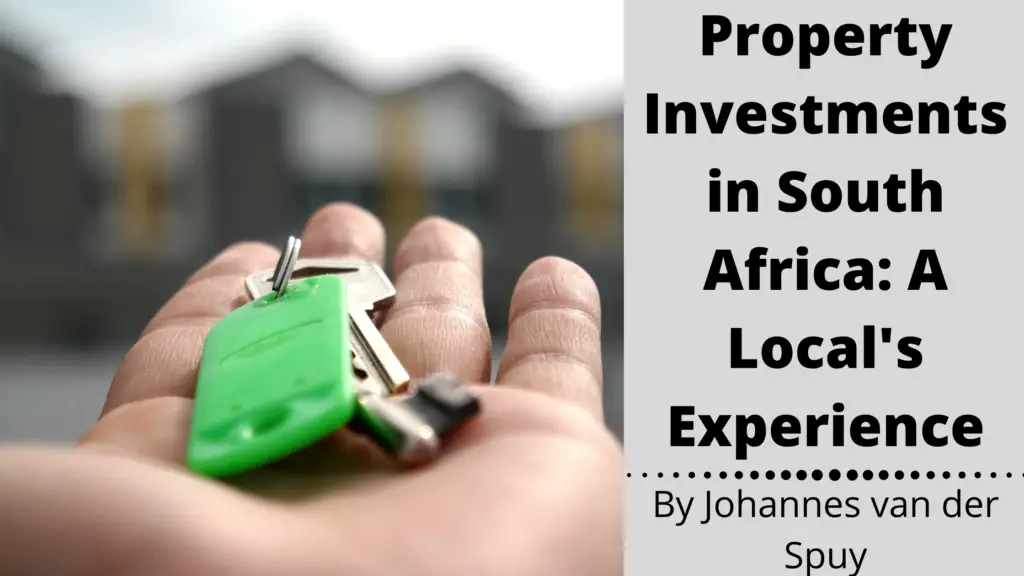 Property Investing is demystified in this latest guest post by Johannes van der Spuy from South Africa!
This is Cash for Kat's 3rd guest post, if you would like to start at the beginning, you can start with Zero to Full-Time Income by Kathrin from A Chat With Kat Blog. Our last guest post was about visiting NYC on a Budget: Tips from a New Yorker, by Ben from YourNYCDollar!
Without further ado, here is everything you need to know about property investments in South Africa and beyond!
Why Property Investments?
Personal finance and the ability to manage your personal finances can have a massively positive or negative impact on your life and only you can take the responsibility to ensure the latter does not come to pass.
Property investments are one of those investments which are considered as "passive" and yes, you are not trading your hours for an income, but it doesn't mean there didn't go a lot of work into acquiring the property and maintaining it.
I truly believe the best and most risk-averse method for the average person to create true and lasting wealth is through property investments. There are many pitfalls and not all property investors will succeed. Failing or succeeding, however, is almost completely due to the competence, or rather incompetence, of the investor.
I would like to take the next few minutes to show you the good and the bad of property investments and how to calculate the return on your investment to be able to compare it to some of the other investment options that might be available to you. Let's start with the bad first so we can get to the good stuff!
The Bad Side of Property Investing in Any Country
There are basically only 2 areas of concern that could potentially harm your property investment.
A sudden or massive increase in expenses
Decreased or non-existing income being generated
With any investment, or with any business, there are risks that you have to consider. The idea is to minimize or to completely mitigate your risk in order to ensure that you have a solid investment. With regard to the property, you need to consider the expenses associated with it.
Expenses may include expected recurring expenses such as rates and taxes, levies, and insurance. You might also decide to make use of a letting agent, which fortunately should only become an expense when income is generated.
Most likely the largest recurring expense is the payment of the bond. Usually, bond payments are linked to the lending rate which can fluctuate. Thus you need to ensure that you can still cover the bond, if (more likely when) the interest rates increase. Buying a property is a long term investment thus it is advisable to dig back into the archives of the past thirty years to see the fluctuation on the interest rates.
Editor's note: This is an interesting point of comparison to how homes are purchased in the US. Typically we get a home loan (mortgage) from a bank and use that to purchase the home. These are often fixed rate loans, which is why Americans sometimes refinance to take advantage of lower interest rates.

In the case of a mortgage bond, the interest rates can fluctuate monthly, though the rate is often much lower than the rates in the US. If you are interested in learning more about purchasing properties in South Africa as a foreigner, TransferWise also has a very interesting article.
Interest Rates for Investment Properties in South Africa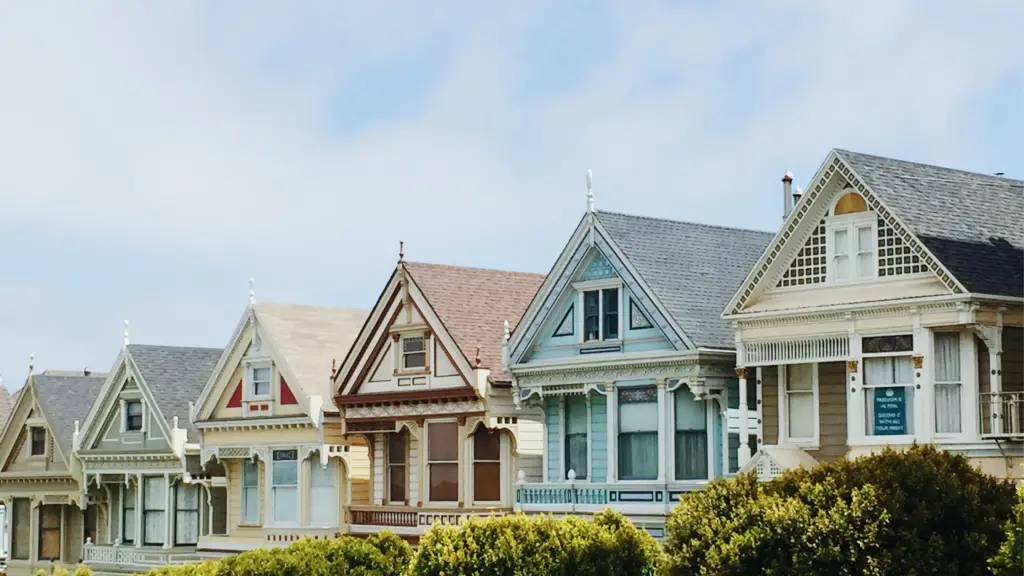 Here in South Africa, the interest rate has gone up to 20% twice in the past 20 years, so I personally make provision for an interest rate of 25% just to ensure I am covered!
Additionally, it may not be an actual recurring amount but you need to consider the maintenance which will be required on your property from time to time. Typically you can estimate maintenance will be at least 1-2% of the value of your property per year.
Fortunately, some larger maintenance expenses may be covered by your insurance such as a burst water heater but when a coat of paint is required you either have to pay someone or find that old overall and start painting!
In order to mitigate most risks with regards to a property, I suggest that you keep an emergency fund.
This fund should be able to cover a year's worth of expenses associated with the property at an interest rate much higher than normal while only receiving an income from the property for 10 months of the year.
In March COVID hit South Africa. Fortunately, the interest rates didn't go up. Unfortunately, most, if not all my tenants were impacted financially. The pandemic has put me back almost 5 months, but it didn't wipe me out and now there is the opportunity to grow stronger than before, as unfortunately not all investors were prepared.
The Good Side of Property Investments
Now for the good stuff!
When one invests in stocks, bonds or unit trusts you are investing to someday end up with a large pile of money. A large pile, no matter how large will eventually be depleted, unless you have a stream continually feeding into your pile.
Property can provide a stream of income which in theory will never dry up. The property provides an inflation-linked investment over your entire life, even the life of your children and your children's children if maintained well.
Having an inflation-linked investment makes retirement planning easy. If your current lifestyle requires $1,000 per month today you must acquire a property to provide a $1,000 per month and no need to calculate what you will need in 40 years' time due to inflation!
The growth of your property investment also grows in two areas: capital and income. The value of the property will increase and the rent you charge will also increase. This is great because as you, or rather your tenant pays down the bond, your monthly expenses on the property decrease, and the equity available in the property increases. The equity you can access either by selling the property, which I don't recommend except for very special circumstances or by refinancing.
Thus the saying, "Don't wait to buy real estate, buy real estate and wait!"
Buying an investment property can give you a return on investment which is unparalleled to any other investment! Imagine a 100% return? No, imagine 1000%!? Even better imagine an infinite return on investment! How is this possible? Let me show you.
Calculating Your Investment Property's IRR via Google Sheets
To determine the IRR (Internal Rate of Return) on any investment, you must look at your cash flow. Let's say you deposit a $100 in a savings account and at the end of the year you have $110, this is a 10% rate of return.
In excel or Google sheets, the formula is =irr(cell1:cell2).

But what if you only put in $10 and have $20 at the end of the year? This is 100% and if you only deposited $1 it's 1,000%.
See the various calculations in google sheets.

How Your Property Investments Can Provide Infinite Returns!
So imagine you put in nothing and received $10! This is an infinite return on investment. Google sheets cannot actually calculate this and will return with an error.

This is not so uncommon as we typically work and put in no money of our own, we receive an income. This shows you why your time is your most valuable asset!
In the case of purchasing a home, it's a simple concept but hard to achieve, but I have done it multiple times in the past 5 years.
First, you need to find the right property, typically the property you are looking for will need a bit of work, and because of this, it is undervalued. And for argument's sake let's look at a $100,000 property. If you put down a 10% deposit additional fees and some repairs, this puts your back a total of $30,000.
Now the property is in top shape and it is tenanted and producing a surplus of $1,000 a month. Within the first year, you refinance due to the improvements it is now worth $130,000, and the $30,000 dollars is paid out into your access portion of your bond.

Now you have $0 of your own money in the property, it is producing a steady stream of income and you have an asset which will be paid off by a tenant within the next 20-30 years.
See the google sheet for the rate of return for the first and second year of your property.
This is an infinite return on your investment! So what's stopping you to do this again and again and again?
Let us know in the comments section below, are you invested in property or considering investing in properties?
Are you ready to learn more about property investments and personal finance from Johannes? Be sure to follow him on Twitter @Joh_vandSpuy!