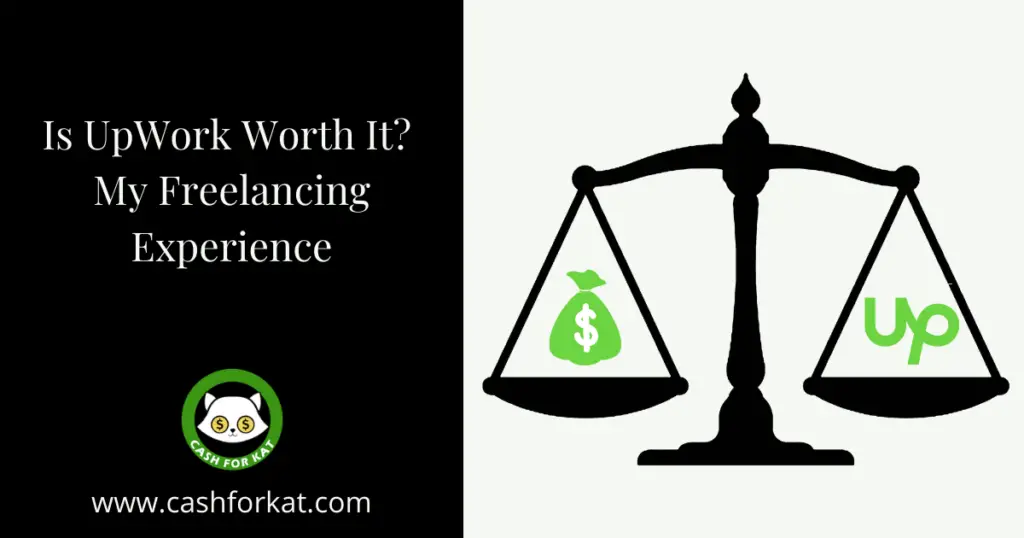 I get this question a lot: Is Upwork worth it? Today, I'm going to share my experience as a freelancer who has used Upwork several times over the last 2 years.
I've landed some great clients through the platform, and I've also been fortunate enough to earn some good side money. In this post, I'll share which kind of freelancers will find Upwork worth the time and share information on how much money I made money freelancing.
Table of Contents
Is Upwork Worth it?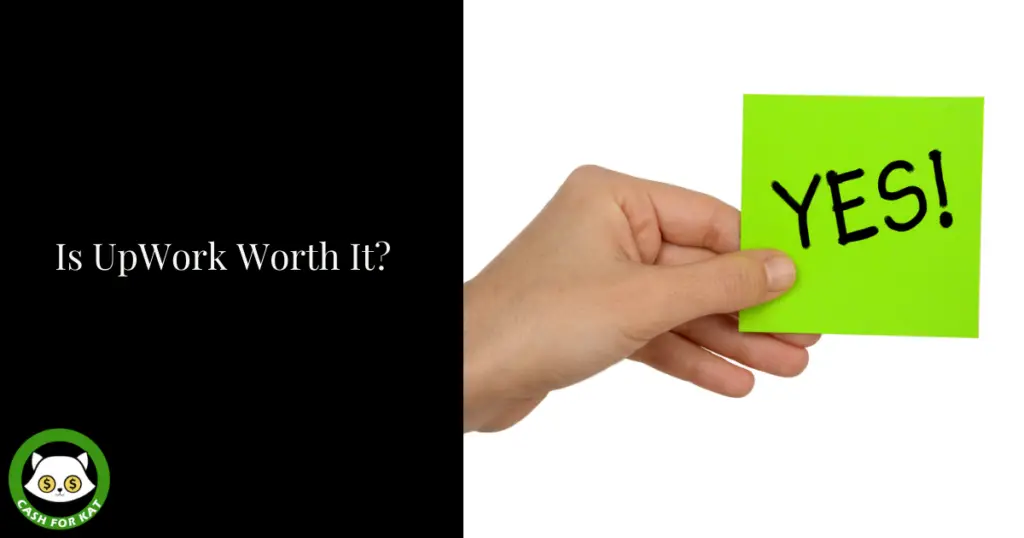 Let's jump right in and answer the main question, is Upwork worth the time and energy it takes to submit proposals? In short, my answer is Yes! That being said, Upwork is NOT for everyone. The platform is very saturated with freelancers who are willing to offer low rates.
To determine if Upwork is worth it for you, there are several things you should consider. Everything from how complete your profile is to your ability to submit a fantastic proposal that stands out from others will play into your ability to successfully land jobs.
I first started freelancing in 2020 and quickly made my first $400 on Upwork. I've continued to use the platform off and on over the years, which has given me a good feel for who would find Upwork useful.
Who finds Upwork worth the time and energy?
There are three types of people who will find that Upwork is worth the effort it takes to get started:
New Freelancers who are building their portfolio
Experienced Freelancers who are expanding their portfolio
People looking for a straightforward side-hustle
That being said, I think that only a small subset of people might fall into these categories. Keep reading, as I will break these down in detail in the next few sections of this post!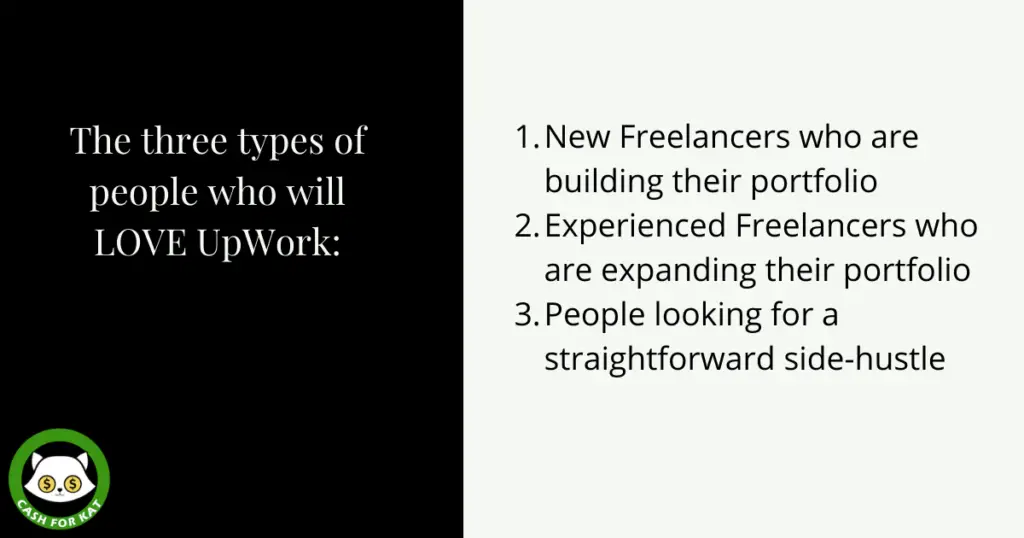 New freelancers who are building their portfolio
When I say new freelancers, what I truly mean is those of you who are getting started building an income outside of their 9-to-5. I do NOT mean people who have zero work experience whatsoever.
This category is for those of you who are looking to gain their first projects to build a portfolio. That is because you can leverage this portfolio and your job success score later down the road when you are finding your own clients.
The reality is that even if you find a few good clients on Upwork, you will be able to command a much higher price point when you are directly sourcing your clients. A large part of this has to do with Upwork fees, which can be as high as 20%. The other thing to keep in mind is that Upwork freelancers tend to submit very competitive bids. You will need to be very competitive to find clients.
With this in mind, Upwork can still be worth the time for new freelancers. In this case, your concern is likely less about the dollar amount and more about gaining the portfolio. It is important to have a place for prospective clients to see positive recommendations for your work!
You can even ask Upwork clients to leave you a review on LinkedIn. This is even better because it will boost your overall credibility. It will also make your work visible no matter what freelance platforms you are using. That is why I always like to share my LinkedIn with prospective clients.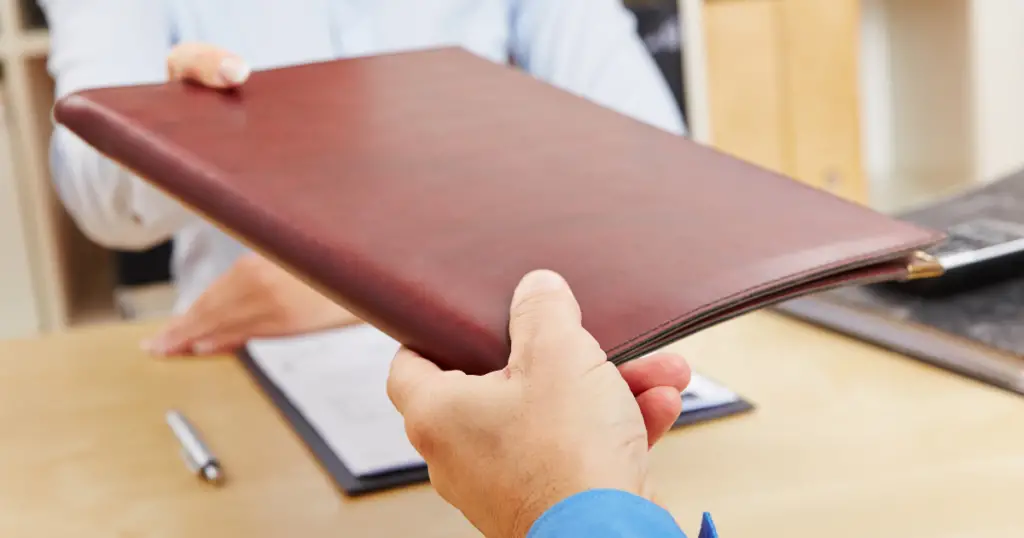 Experienced freelancers who are expanding their portfolio
If you have been freelancing for a while and are looking to expand your portfolio, then Upwork can be a great option. This is especially true if you are interested in working on new types of projects!
As an experienced freelancer turned entrepreneur, I still like to use Upwork so I can test out new offerings for my business. For example, I've found myself building websites over the last year or so and have just now added them to my offerings. Upwork is a great way to practice improving my client's experience by testing out my business processes.
This might look like sending them a project overview or providing a timeline chart/PowerPoint/etc. Not only will you be able to make a better process for your clients outside of the platform, but you will also be going above and beyond the quality of work most clients would expect from an Upwork freelancer. This is a true win-win scenario!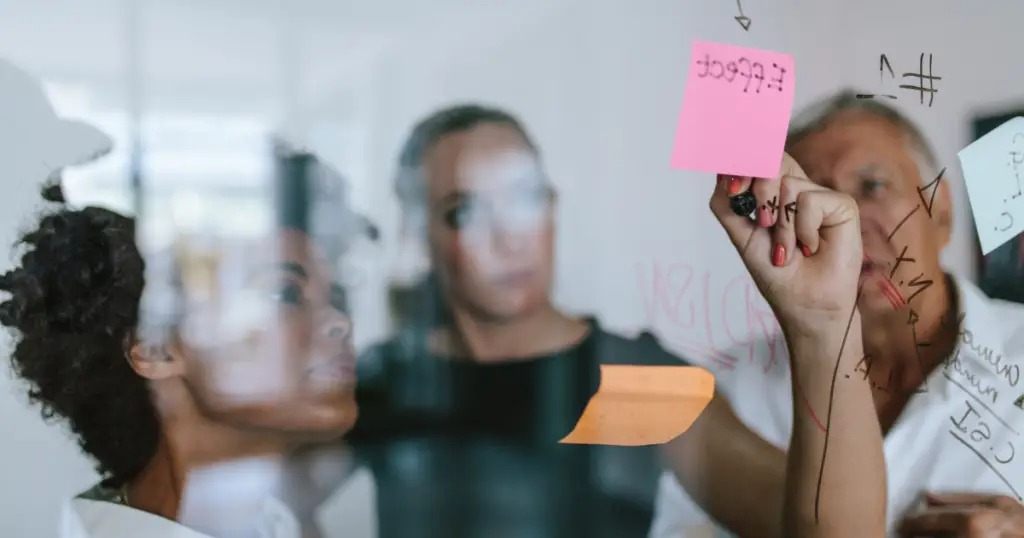 People who are looking for a straightforward side hustle
If you are simply looking for a way to make some extra money on the side, then Upwork can be a great option. There are always a ton of small projects posted on the platform, which means that you can easily find work that fits into your schedule.
One thing to keep in mind if you are looking for a side hustle is that the pay on Upwork can be very low. So, you will need to be mindful of the projects that you choose to work on.
I would recommend only taking on projects that pay $20/hour or more. This might seem like a decent hourly rate, but when you factor in the fees that Upwork charges, it ends up being around $16/hour.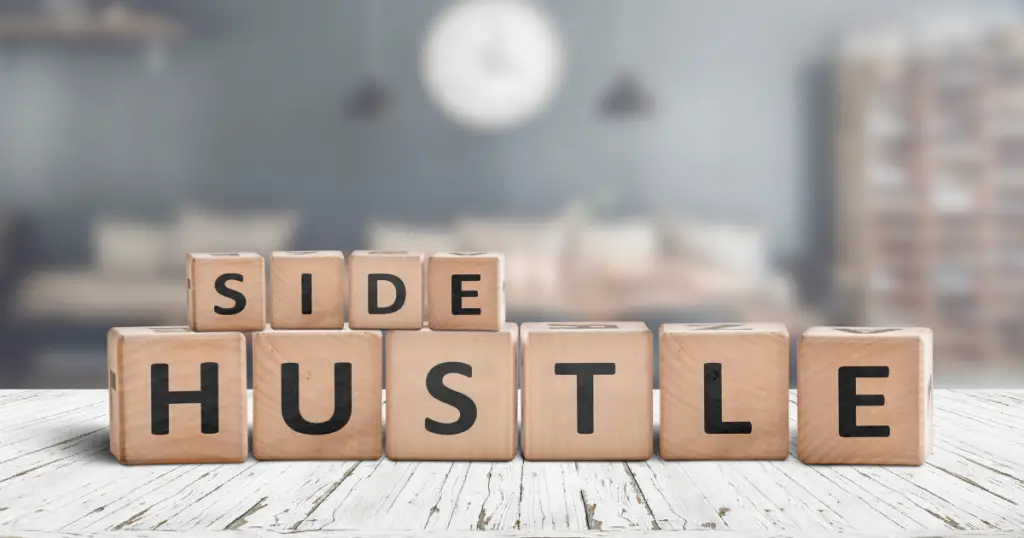 Types of people who will find Upwork is NOT worth the time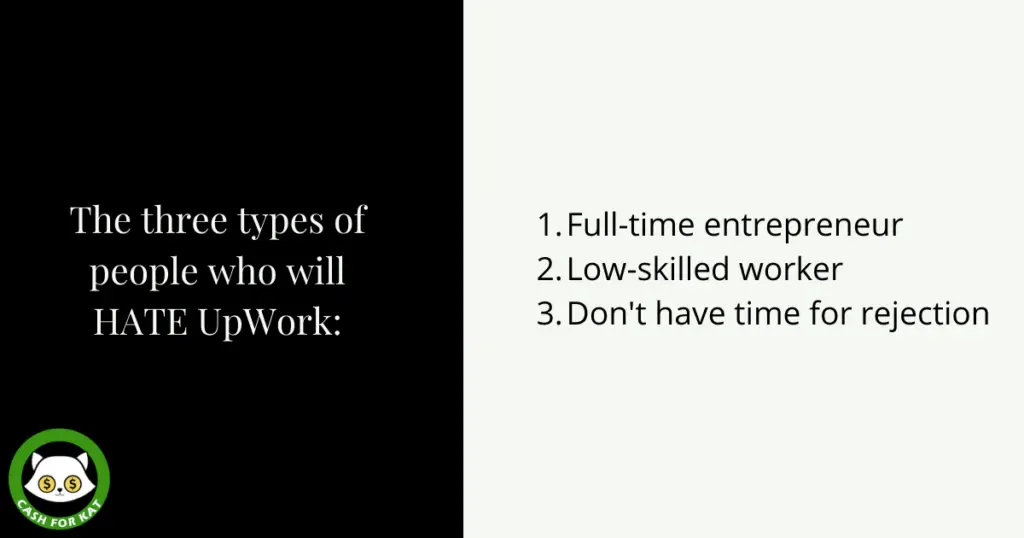 Now that we've covered all of the people who might find Upwork to be worth the energy, let's cover the kinds of people who may not find this freelance platform to be useful.
You should NOT use Upwork if you are:
Full-time entrepreneur
Low-skilled worker
Don't have time for rejection
You probably notice that these are very similar to the list above! So what gives? The good news is that no matter what your background is, you CAN find work on Upwork.
That being said, the reality is that certain people will find it harder or a waste of time depending on their personal goals. I will cover the nuances of this in the following sections!
Full-time entrepreneur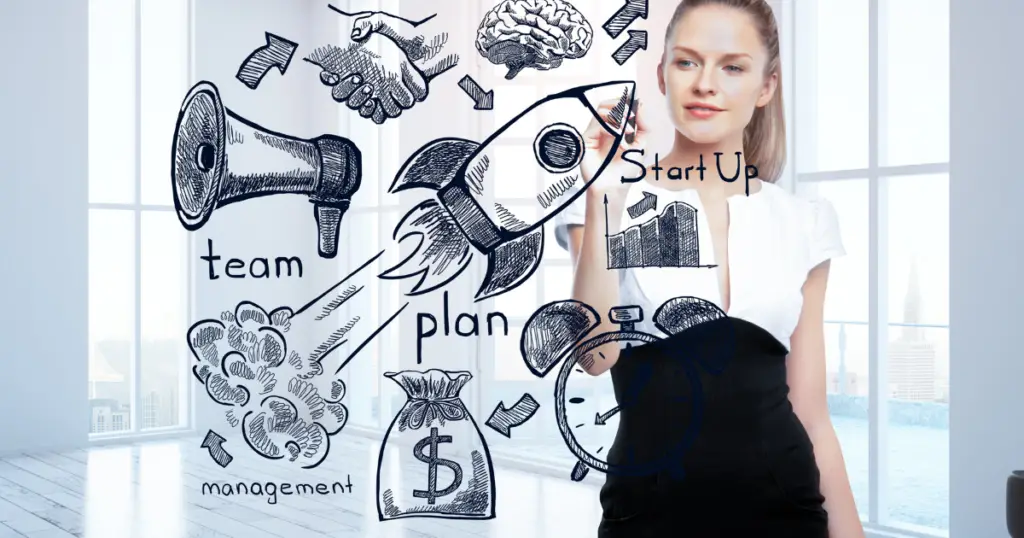 I will cut to the chase. Upwork sucks if you are already a full-time entrepreneur who is making decent money. Put very simply, there are better ways to use your time. Especially since you went into business to work for yourself… not someone else!
Like many freelance platforms, you will find yourself wasting time working on your Upwork profile, constantly searching for more clients, and competing against cheap freelancers. Fixed-price jobs will likely be your best bet. These types of jobs tend to pay the most, but it will really depend on your specialty to determine if these jobs are worth it.
I've spent a decent amount of time vetting clients by seeing how much they've been willing to pay past freelancers and rarely see clients who pay more than $40 per hour. In fact, I've even checked the Upwork reviews for other freelancers and rarely see them making above $20 per hour on average!
There are much easier ways for you to attract clients and weeding through poorly written jobs on Upwork should be a low priority.
Low-skilled workers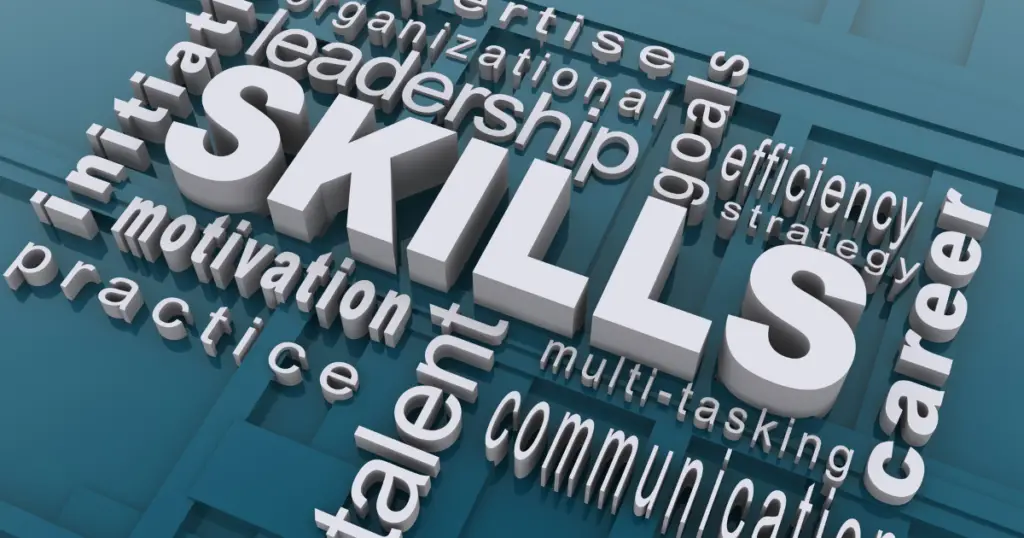 Upwork is filled with job posts that look like they would be a great fit for workers who are still developing skills. Unfortunately, service fees make these opportunities not worth applying for at all! Even if you are willing to work for $10-$15 an hour, you will still be paying $2-$3 in fees.
For example, there are many people looking for freelance writing but almost every single one of them has freelancers bidding well below the rate the client says they are willing to pay. This makes it really hard to earn money because the supply of freelancers far outstrips the demand.
You will likely find yourself applying to less relevant jobs just to try and find a job post that isn't over-applied to!
Don't have time for rejection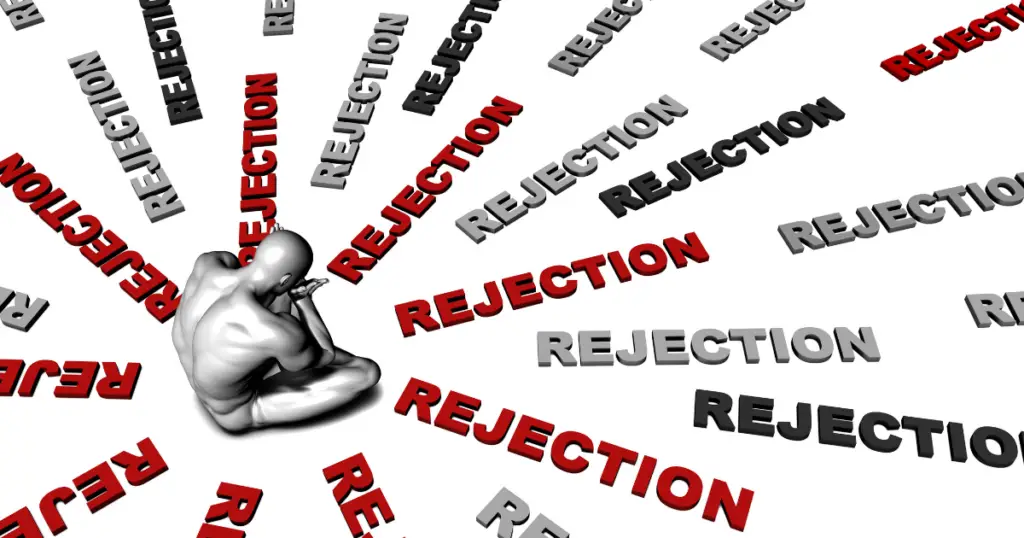 I know that this is a funny one to list, but the reality is that for every 10 job posts you apply to you will be lucky to even get an interview for one. So if you don't have time to face multiple rejections (or more likely, a lack of responses!) then this is not the freelancing platform for you.
Landing jobs on Upwork is heavily reliant on the client actually looking at the job posting and following up with proposals. There are many reasons why you may never hear from a client, which include: there were too many applicants, they are new to the platform and never log in again, they sent invites to candidates they were interested in… endless reasons!
Was Upwork Worth it for me?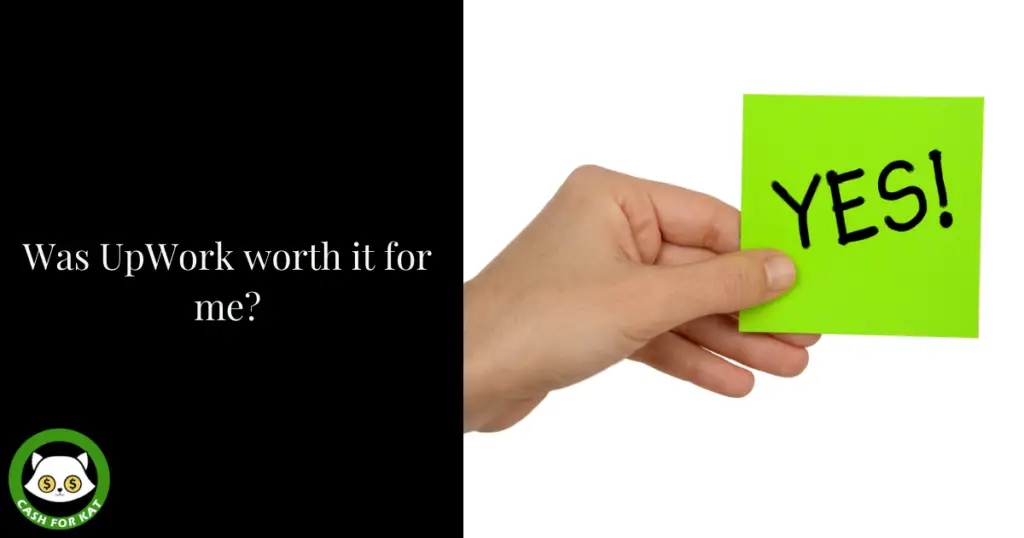 Overall, I would say that Upwork was worth it for me primarily for reasons 1 and 2 listed above. When I first started on the platform as a relatively recent college grad with some work experience under my belt. I was looking to expand my skills and learn new things. I also wanted to understand what kind of services people were willing to pay for that I was (somewhat) qualified to do.
My sales background helped me make my first $400 on Upwork within a month. I was doing projects related to social media and copywriting, which also lead to one long-term client! This is where I discovered my interest in marketing, which I eventually leveraged into my business offerings.
Even now, I like to use Upwork as an entrepreneur because I am able to stretch my business skill set. These additional projects give me a wide variety of experiences that I can pull from in a variety of industries. Even knowing a little bit of another industry's lingo can go a long way when approaching other clients.
How much money I've made on Upwork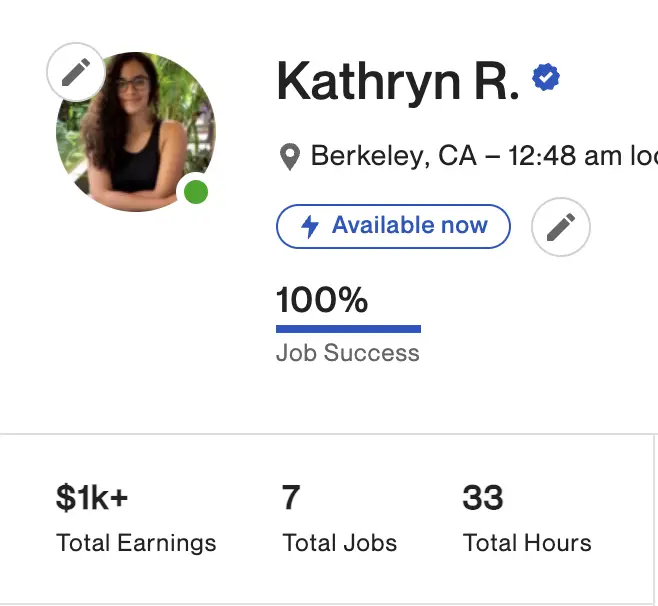 Personally, I find it enjoyable to work on a variety of new things. I also earmark the money that I make on Upwork for personal development or reinvesting in my own business. This is especially true when it comes to business tools! I often use specific tools for my own business and leverage access to them as a selling point in my proposals. To date, I've made over $1,000 on Upwork which has allowed me to actually invest in myself for the first time!
For example, I have SEO tools to help me grow my blog and professional website but many of the projects I work on also have some sort of SEO component too! Being able to discuss tools makes me sound like a subject matter expert in my proposal but also incentivizes the client to select my proposal even if it is at a slightly higher rate than the others they've received.
Will Upwork be worth it for you?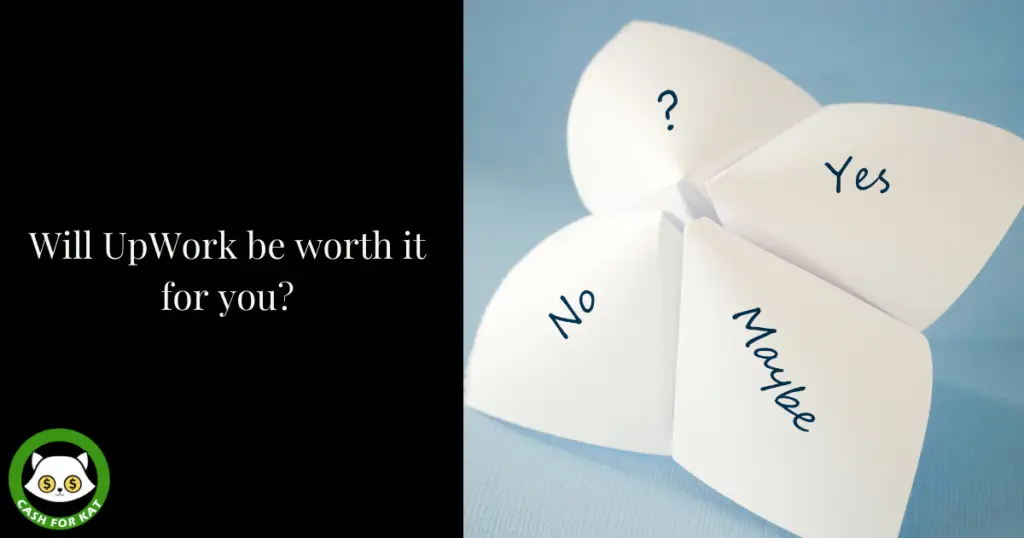 Before deciding if Upwork is worth it for you, I would highly recommend you also compare Upwork to Fiverr. Fiverr is a very similar platform but with a different focus.
I would say that Fiverr is better for one-off projects or if you do not have time to submit proposals. On this platform, you are able to set up "gigs" for clients to view. This means they browse through your various offerings instead of you actively submitting proposals.
Alternatively, you might even decide to sign up for multiple platforms. This would be a particularly good idea if you are making a speedy transition from traditional employment to freelancing. I've written a list of the best freelancing websites for beginners to help you start!
You should also consider if you truly want to become a freelancer or an entrepreneur. If your end goal is to be in business for yourself, Upwork can become a bit of a distraction. Submitting proposals can suck up a lot of time. This is particularly true if you already have a clearly defined business plan! You might find that you end up wasting time working on projects that aren't relevant.
How long does it take to start making money on Upwork?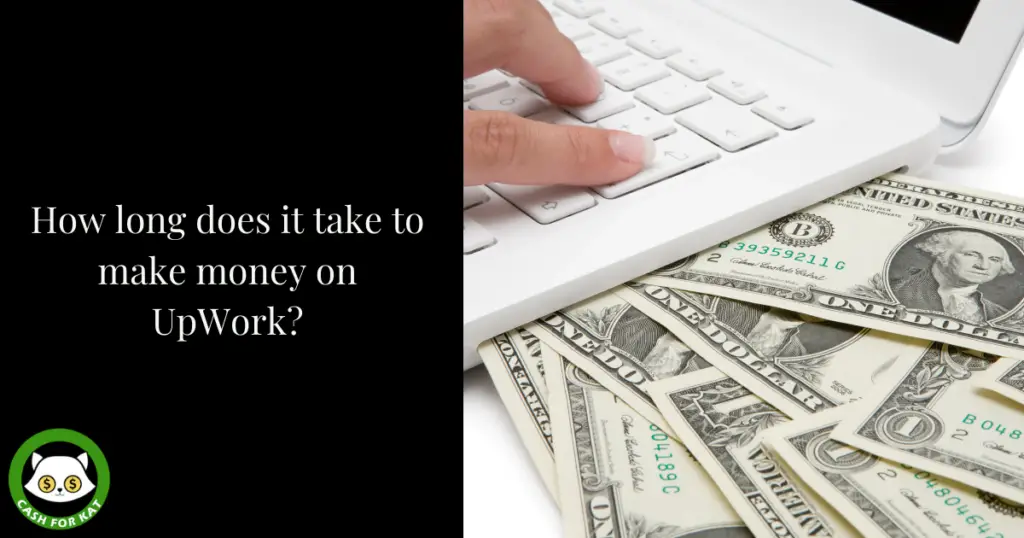 Needless to say, most people who are wondering if Upwork is worth it are looking to make money. Fast.
Of course, the amount of time it takes for someone to make money on Upwork can vary wildly.
Some of the factors that impact how quickly you will make money include:
What services you offer
How many other proposals are received by the client
How often the client views the proposal submissions
Your rate compared to others
How good your proposal writing is
A good rule of thumb is that if your services are more expensive (such as web design), chances are it could take you as long as two weeks to agree on a course of action with a client. For more straight forward services (like virtual assistant work) it could be as fast as 24 hours.
You'll find that communication with the client can often take more time that the actual proposal process. This is particularly true the more complex the project is.
It takes at least 3 weeks to make money on Upwork
This is not a made up number! Every time I've used Upwork, it has taken me about 3 weeks to make money. I would say that I only use the platform a few times a year as more of a hobby. I know I can always pick up where I left off and start earning within a few weeks.
My process for making money on Upwork fast is this:
Week 1: Submit applications to as many projects as possible (10+)
Week 2: Finalize projects with potential clients and start work
Week 3: Deliver project and wait for payment processing
From proposal to receiving money in my bank account usually takes under a month. Luckily, the hiring process can be very quick as long as you respond to job postings within 24 hours. Anything later than that will probably have too many Upwork proposals. You will waste your time trying to stand out amongst a sea of good freelancers.
It can take up to 10 days for Upwork to finish payment processing. So really it just depends on when you start a project and submit your time sheet.
Of course, this is more of a timeline for hourly projects. If you are working based on milestones or fixed-price projects, this may take longer. For example, if you are building a website then you may choose the fixed price payments vs. charging hourly. You will find that the details of each project will vary by client. I usually sort by "payment verified" clients and read their reviews to make sure they have a history of payments.
So, is Upwork worth it?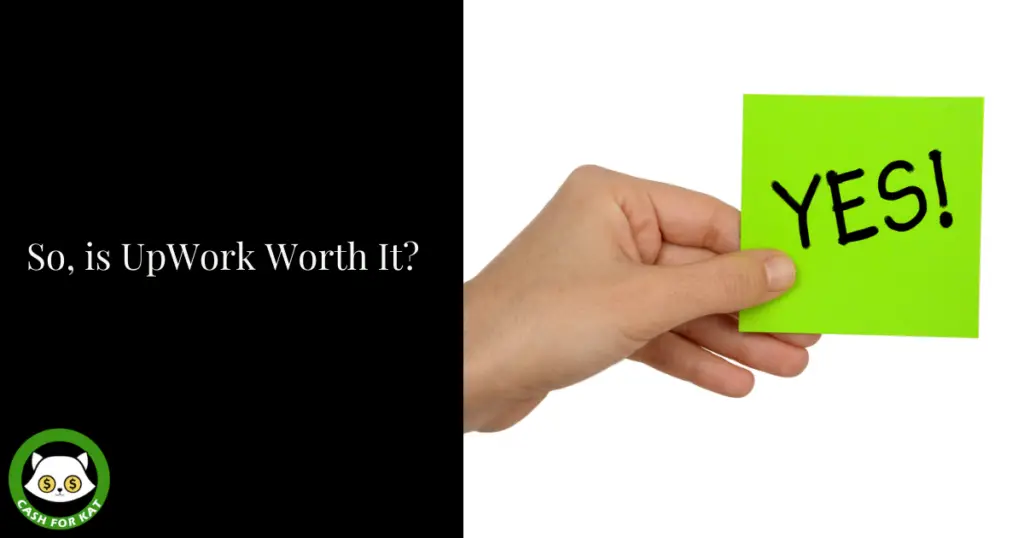 I think that Upwork is a great platform for freelancers at all levels of experience. If you are just getting started, it can be a great way to build your portfolio. If you are an experienced freelancer, it can be a great way to find high-paying projects. And if you are simply looking for a side hustle, it can be a great way to make some extra money.
Keep in mind that Upwork earnings are unlikely to pay your bills as these are not very high-paying jobs in most cases. That being said, Upwork is still great for finding freelance work and beginning a freelance career!
Have you had any experiences with Upwork? Do you think Upwork is worth the time and energy? I would love to hear from you in the comments section below!