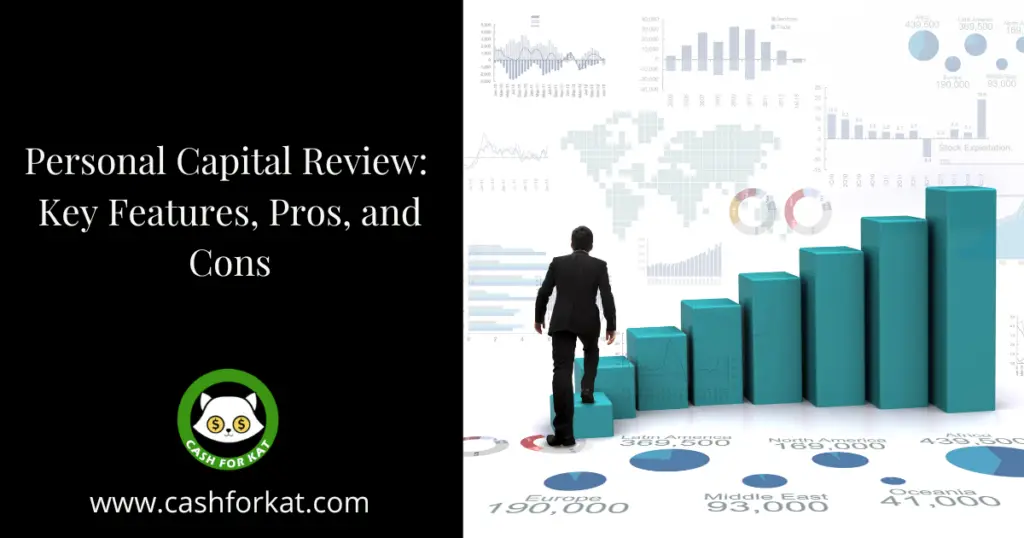 Personal Capital is a free service that helps you track your net worth, manage your investments, and plan for retirement.
You might be surprised to learn that Personal Capital was founded in 2009 by Bill Harris. Mr. Harris is the former CEO of Intuit and PayPal! This fun fact certainly explains why this platform is one of the best wealth management apps you can find.
Personal capital has helped thousands of people get on top of their finances with its simple user interface. They offer many essential features including an investment dashboard, net worth tracker, retirement planning tools, and goal-setting tools for saving money or investing more aggressively based on your risk tolerance levels. Read on to learn more about the pros and cons of this platform!
Table of Contents
Personal Capital Review: 3 Key Features
Though there are many reasons to love Personal Capital, there are three key features that really make this app shine: net worth tracker, retirement calculator, and planner, and 401k Early Withdraw Calculator.
As someone who is interested in retiring early, I find that Personal Capital offers the most extensive financial planning tools that are available for free. In fact, I've never paid for any of their services and I've been using them for years!
They offer financial planning resources as lead generation for their investment advisory services, which is completely optional. In fact, if you are a smaller investor, their financial advisors likely will not reach out to you until you have reached over $100k in linked investments.
Of course, if you are interested in using them as your financial advisor, I'm sure you can reach out before then!
Net Worth Tracker
Tracking your net worth may be something that you have not spent a lot of time thinking about. However, this is an important way to get insight into your financial health. With Personal Capital, tracking your net worth is easier than ever. 
The app's Net Worth Tracker allows you to keep track of your various assets and liabilities. Begin by linking your major assets such as your bank accounts and retirement accounts. You can also enter other assets such as real estate and vehicles. 
The app will also track your liabilities such as student loans, credit card debt, mortgages, and other debts. Again, you can link many of these which allows for easy automatic updating. You'll be able to check your net worth whenever you'd like.
Retirement Planner and Calculator
One of the most useful features of Personal Capital is its Retirement Calculator. With many people worried about being able to retire on time, this is a useful tool for determining your ability to meet your retirement goals. 
The retirement calculator is easy to use and is free, even if you don't have an account! You simply enter a number of variables such as your age, when you want to retire, and your tolerance for risk. Then you note the amount you have saved already, how much you plan to save each year, and what you plan to spend annually after retiring. This will result in basic calculations. 
However, the retirement calculator in their free account allows you to enter further information as well for a more detailed projection. This is a useful tool that allows you to run different scenarios in order to see how changes can affect your ability to retire at different ages. 
Here is an example of the retirement planner you have access to via their free account!
401k Early Withdraw Calculator
Your 401k is an important and powerful tool for retirement. However, there are many specific rules that must be followed in order to avoid penalties. One of the most important rules is that you cannot withdraw funds early without paying a 10% penalty. This is important to keep in mind if you are planning on retiring early!
However, the reality is that sometimes expenses may occur, and withdrawing money from your 401k can seem tempting. Whether it is paying for college tuition or a downpayment on a home, there are many reasons someone may consider an early withdrawal. 
Personal Capital's early withdrawal calculator will show you the true cost of this decision. This calculator considers not only the penalties but also income taxes and the loss of future earnings on the investment.  
Personal Capital Review: The Pros
Get easy access to all your bank, credit card, investment, and retirement account balances in one place
Track your net worth
Watch your spending with the budgeting tool
See how much you spend on investments, insurance, and taxes
Personal Capital also has a tool to help users understand how much they are paying in fees when they invest. This feature is under the "My Portfolio" tab. It also creates reports showing exactly where you stand today – both financially and emotionally – relative to financial goals like retirement or college
Access to your bank, credit card, investment, and retirement account balances
One of the biggest advantages of using Personal Capital is the ability to integrate your various accounts into the app by linking them. This is a fairly easy process that allows you to take advantage of their dashboard and get further advice. 
You are able to link virtually any type of account you have. That means everything from banking to credit cards as well as your various investments. This makes Personal Capital much more useful than other financial resources. Most other tools require you to frequently reenter values as they change. 
Track your net worth
One of the best features of Personal Capital is its dashboard that allows you to track your net worth. This provides extremely detailed information with excellent visuals and graphs, helping you to always get a clear snapshot of your current financial health. 
This tool can help you identify things such as the performance of your investments and the breakdown of your net worth by category. You can also easily see how this metric has shifted over time with charts that analyze historical performance. 
Here is an example dashboard (not my personal numbers, but I wish it was!). Alternatively, you can try out their net worth calculator if you'd like to check out a tool that doesn't require an account.
Watch your spending with the budgeting tool
For those who want to take full advantage of the tools provided by Personal Capital, the budgeting tool can greatly enhance your ability to make day-to-day financial decisions. Like other budgeting tools, this tracks your cash flow against expenses. 
It allows spending to be sorted into categories, showing you where you use your money the most. This can be useful for identifying areas to cut. Especially if you are hoping to free up additional money for further investments!
See how much you spend on investment fees, insurance, and taxes
One of the things that many people do not know is how much of their investments are eaten by fees. However, Personal Capital tracks this and allows you to see how much you are spending on this category with their Fee Analyzer which helps you uncover hidden fees. 
Additionally, users are able to track amounts spent on things like insurance and taxes. Essentially, Personal Capital provides an incredibly thorough means for tracking all of your expenditures. That includes ones you may not even realize you are making!
Personal Capital Review: The Cons
Personal Capital is one of my favorite investing tools, but it still has a few major flaws. Luckily, most of these are easily fixed and are not directly related to the functionality of the platform.
So even though there are some issues, it is more user experience related as opposed to errors in the data. In the past 5 years that I've been using Personal Capital, I've never had an issue related to security or inaccurate data.
The main issues I've encountered are login-related, bank syncing, and a lack of trading tools.
Login Issues
The first issue I personally encounter is during the login process. I am not sure if this is a unique issue to me, because I live abroad in Cambodia, but I often have to do the CAPTCHA login several times.
This is frustrating as it is not fun to have to wait to log in to your financial accounts and I wish this experience was more seamless. On the flip side, it does make me feel a bit better that they do take security seriously! Even my banks do not have as challenging of a process to log in.
Minor Syncing Issues
Another issue is that occasionally my accounts stop syncing. Often times this error resolves on its own, but it can be annoying if there have been market fluctuations and you are hoping to keep an eye on your investments in real-time.
The impact seems to be related more to the financial institution you are using and how they allow third parties to access accounts. It can also be difficult to connect all your accounts for those who use multiple banks or brokers.
Usually, my accounts only stop syncing once or twice a year. Thankfully, this issue is usually resolved within 24 hours! That being said it does not typically have an impact on the retirement planner tools or net worth tracker, as they tend to update when everything resyncs.
No Trading Tools
My final con is that Personal Capital doesn't offer any stock trading tools. They are offering new features, such as savings accounts, but I think that this platform really shines when it comes to its ability to track investments. That is why I really wish they find a way to incorporate this feature soon!
I'm sure they might be able to offer more in this area if you are in touch with their financial advisors…but again this requires a $100k minimum investment. Even though their business seems to be focused on high-net-worth investors, their free financial tools more than makeup for this!
Final Thoughts
For those looking for a useful tool to track not only their investments but also their overall financial health, Personal Capital provides many useful tools and dashboards that will help you take better control of your finances. Personal Capital is great for both experienced and novice investors. Be sure to give it a try if you want to gain greater insight into your finances!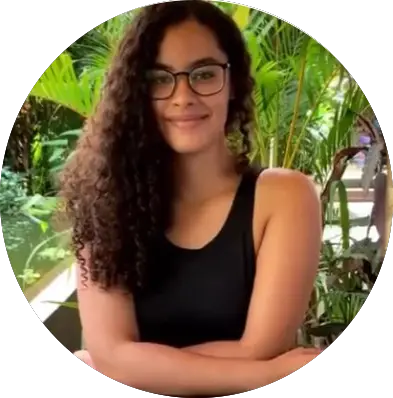 Kathryn Rucker is a sales consultant and content writer. With 7+ years of sales experience, she is passionate about helping businesses and individuals grow their sales pipelines by improving their online presence.
She has been traveling full-time since 2018 thanks to the location and financial independence she has gained from her business, Kat Rucker Consulting Group. You can connect with her on LinkedIn.
Disclosures and Disclaimers: The above references an opinion and is for information purposes only. It is not intended to be investment advice. Seek a duly licensed professional for investment advice.