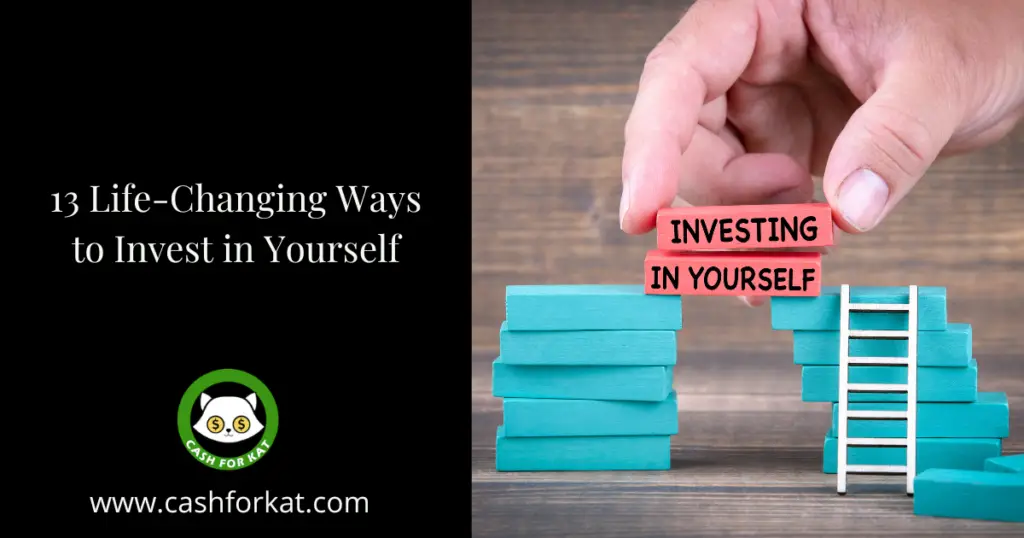 If you found this post, it is likely because you are ready to take the first step toward investing in yourself. Congratulations! You'd be hard-pressed to find a person who says, "I don't want to invest in myself". That's because everyone knows that even a small investment can greatly improve your quality of life!
To successfully invest in yourself, you will need to decide on what areas of your life you want to invest in. You will also need to find ways to invest in them that you are actually motivated to do!
In this post, I will share why investing in yourself is important and some life-changing ways you can invest in yourself.
Table of Contents
Why is investing in yourself essential?
 Investing in yourself is essential because it will help you reach your goals faster. Most people want to find some level of success, whether that is in their personal or professional life.
Additionally, investing in yourself gives you a sense of accomplishment. It can also help prepare you for harder challenges that you will encounter in the future. You'll find that most people do not take the time to improve themselves. Simply dedicating a little time to learning each month will help you to stand out from your peers.
"Your best investment is yourself. There is nothing that compares to it."

–Warren Buffett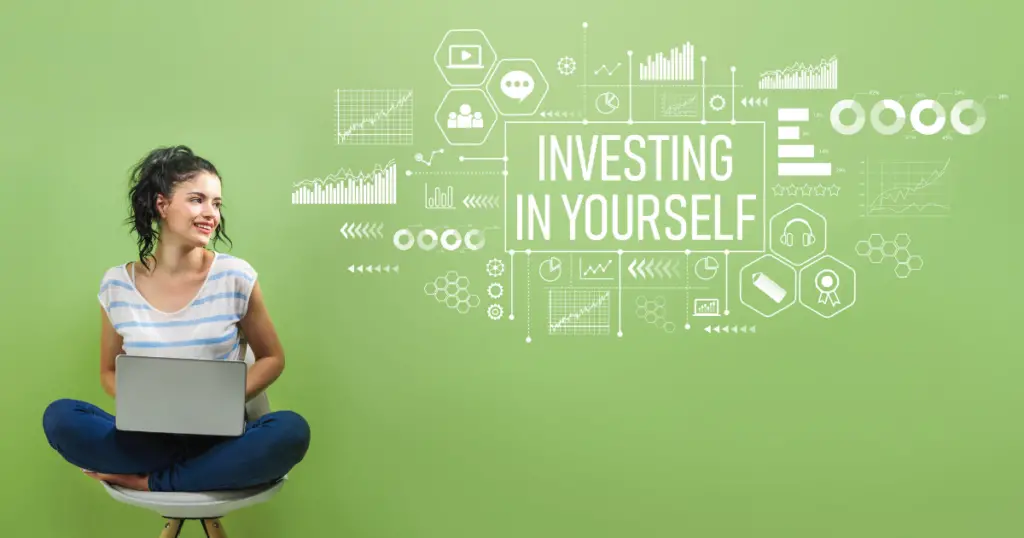 What counts as investing in yourself?
Anything that makes you a better person counts as investing in yourself. Investing in yourself does not necessarily require a lot of money or time! 
In fact, I would say that half the battle is making the choice to become a better person! You won't become a better person overnight, but making small consistent changes will add up quickly over time.
"If you get one percent better each day for one year, you'll end up thirty-seven times better by the time you're done. This is why small choices don't make much of a difference at the time but add up over the long-term."

–James Clear, Author of Atomic Habits
Here are 13 ways you can invest in yourself
There are literally thousands of ways that you could invest in yourself. That is why I wanted to compile a list of the ways that I've invested in myself in the past.
Please note that this is not an exhaustive list and your mileage may vary! What works for one person, might not work for you!
List of 13 ways to Invest in Yourself:
Find your "why"
Learn to be alone
Get organized
Get healthy
Set SMART goals
Fund your passion project
Journal regularly
Build an emergency fund
Read books
Take a course
Get a certification
Go to university
Build a self-care routine
Find your ?why?
As with any new habit, you will need to find ways to keep yourself motivated. Investing in yourself is not always as easy as it sounds. People are easily distracted by all of the obligations they have. As cheesy as it sounds, finding your "why" will help you prioritize yourself. A good "why" will help you to understand the importance of putting time, money, and energy into investing in yourself.
 One way to find your "why" is to understand if you are intrinsically or extrinsically motivated. This will help you prioritize the different categories of your life that you can invest in. 
"You can have anything you want if you want it badly enough. You can be anything you want to be, do anything you set out to accomplish if you hold to that desire with singleness of purpose."

–Abraham Lincoln
Learn to be alone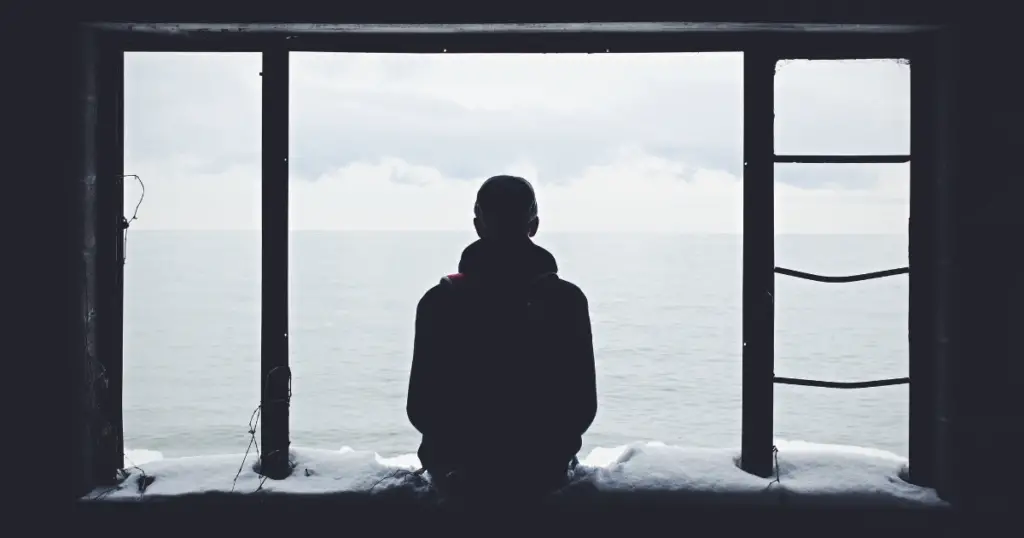 One of the best things I ever did for myself during college was teaching myself how to be alone.  Sometimes you can become overwhelmed listening to people who tell you who you are. The reality is you can only find out who you are by spending time getting to know yourself!
Additionally, being alone is often very uncomfortable for some people. This is a problem because it can limit your ability to work independently. For example, most people were surprised that I was able to quit my job and travel the world at 23 years old. They wondered if I would be lonely, scared, or get lost. This is a self-limiting belief and one that can hold you back from accomplishing your lifelong goals!
The reality is I have been taking baby steps towards being comfortable with being alone for years without realizing it! I would go to the movies or have dinner by myself regularly. Eventually, I started taking short trips to different cities and states by myself.
Once I started traveling full-time, I realized I quickly gained the confidence to start my business at 24 years old. This wouldn't have been possible if I didn't take the time to learn who I am and what I wanted out of life. More importantly, I was able to come to these conclusions without listening to the doubts and self-limiting beliefs of others.
Get organized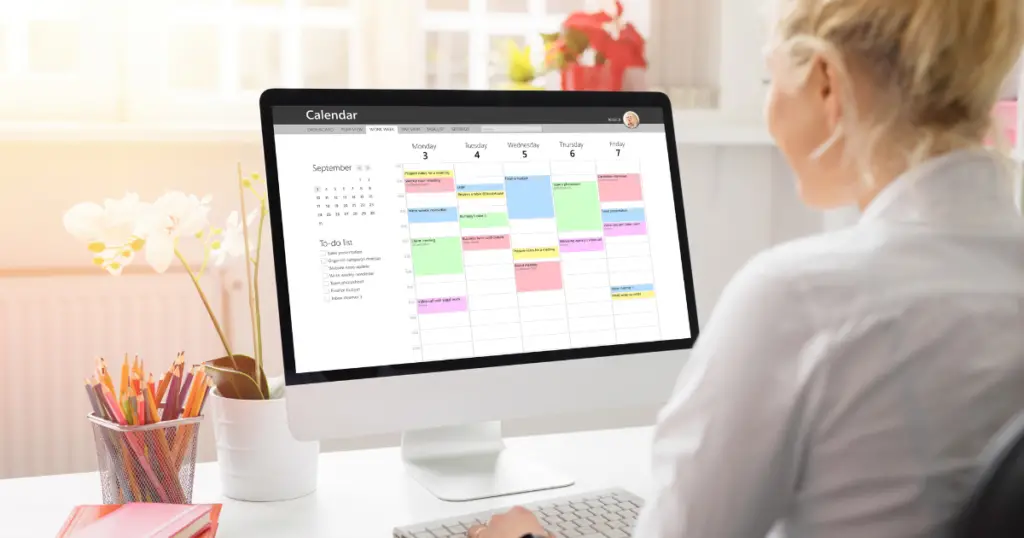 In 2021, I took a position as a project manager. When I started I barely knew what this was or how useful it would be to my own life. To be a good project manager, you have to be very organized. This includes knowing the people who need to be involved, assessing risks to your timelines, and planning how to execute a project effectively. 
 I've always considered myself to be a pretty organized person. That being said, I found that having formal training in project management went a long way toward helping me complete my goals at a faster rate.
If you are completely new to organizing your life, I highly recommend getting used to scheduling things on Google Calendar and maintaining an updated planner. These are good first steps that you can take and they will prepare you to use more advanced organization tools like Asana, Trello, or Notion. 
You may have heard YouTubers talking about these tools in the past, and that is because they are literally able to run their whole business by organizing their lives through these tools!
Get healthy
When people think of investing and themselves, they often only think about increasing their money or skill set. It is a mistake if you focus on these things to the point where you don't take care of your health.
You need to be healthy in order to have the stamina and mental clarity necessary to complete your goals. Additionally, you will need to be healthy to enjoy the results of obtaining your goals! Getting healthy is important for both your physical and mental health. 
Set SMART goals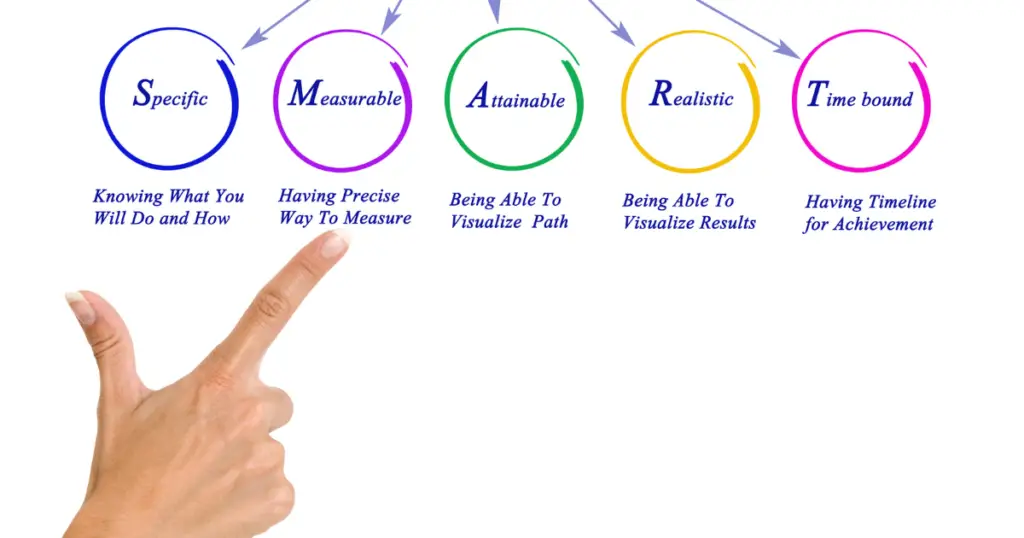 SMART stands for Specific, Measurable, Attainable, Realistic, and Time-bound. This is one of the most effective methods for setting goals. It can also be applied to all areas of your life!
You will find that using SMART goals allows you to be more intentional. This allows you to focus on what will really move the needle in your life. SMART goals will also give you the framework needed to start defining success and tracking progress.
Of course, you can use any other type of goal-setting method out there that suits your needs. I personally prefer smart goals because I've seen the impact they've had in my life. They've helped me accomplish my goals in everything from athletics to academics!
Journal regularly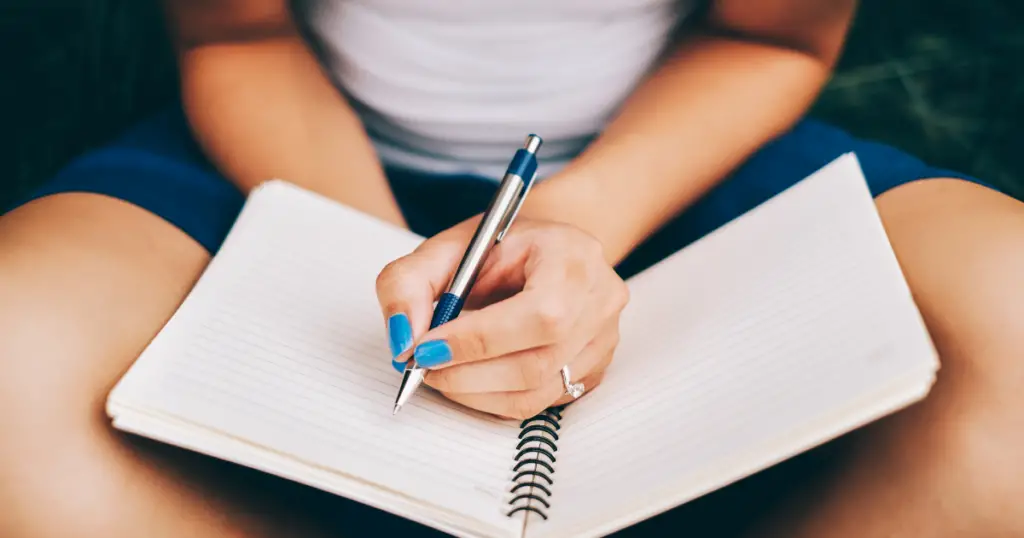 Admittedly this is a habit that I'm working on developing myself. I believe in the power of journaling because I have seen the positive impact that keeping a planner has had on my life.  The key takeaway that you gain from journaling is the ability to self-reflect on where you've been and where you want to go.
Journaling is even more potent because you are able to have a conversation with yourself. I've found that journaling has helped me to manifest the future that I wanted…. And yes, I realize how cheesy that sounds!
The sad fact is that most people can't even visualize where they want to be in 3 to 5 years. It is easy to see why they have no idea how to get there! This is why journaling is such a powerful tool for investing in yourself.
Build an emergency fund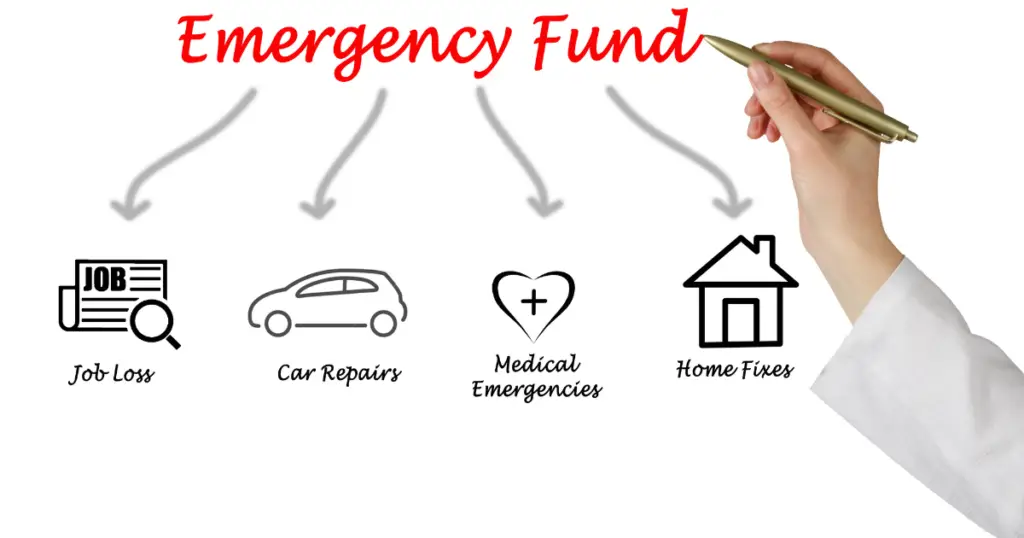 I've found that having an emergency fund gives you a peace of mind that most people do not have. An emergency fund provides the security of knowing that you are not living paycheck-to-paycheck. Just as important, if the worst-case scenario came to fruition, you know that you will be okay for at least a few months.
This can allow you to make better decisions for your long-term future. It also gives you the opportunity to try new things such as starting a business for the first time. Honestly, there is no good reason why you shouldn't have an emergency fund!
Read books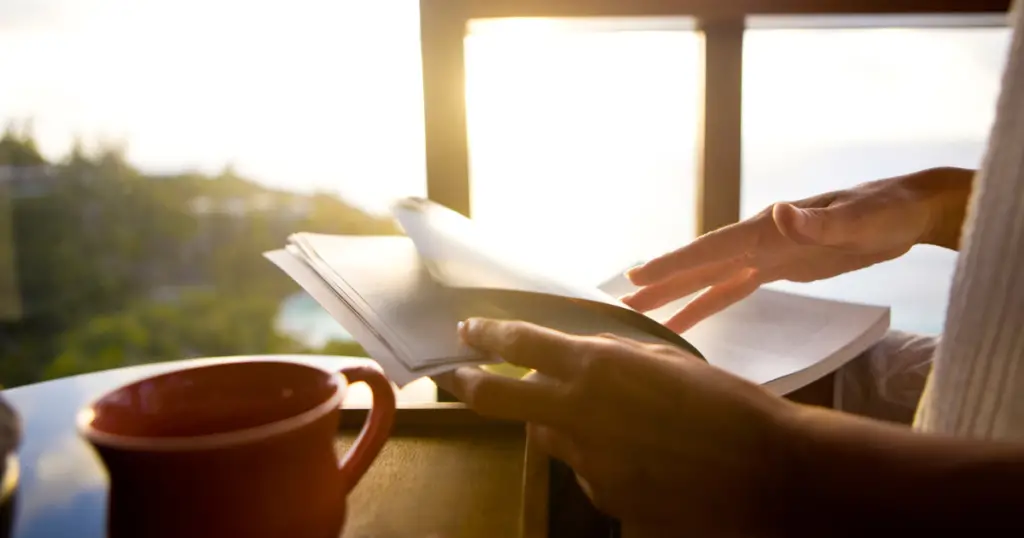 There's a reason that most entrepreneurs have a long list of books that they would recommend and call life-changing. To be successful you often need to have knowledge of a bunch of fields that are indirectly related to your main field. This applies whether you are in business for yourself or are working a nine-to-five. 
 There are so many different kinds of books that you can read to help you with everything from Gaining mental clarity to brushing up on your business skills. In fact, a lot of universities actually share their reading lists, so if there is a particular topic that you want to learn then I would recommend doing a search for a list from a school. 
A few years ago, I learned that you can actually find a list of books that Harvard MBA students study for their degrees. If you have a subscription to Kindle, you can basically get an MBA education for free!
Unfortunately, the whole list was white males and had no diversity of thought. So instead, I recommend you check out this post by Laura Huang called The "Well-Balanced Meal" MBA Reading List. Ms. Huang is a business school professor and author of Edge: Turning Adversity into Advantage, what an inspiration! 
Take a course
With options like Coursera and Skillshare, there is no reason why you can't pick up a new skill at a reasonable price. I just finished my course on project management via Coursera and I loved it. The course was created by Google and has videos from current employees who break down the various things you will be learning. 
What I also loved is that they provided templates and real-world exercises for you to work on! This is why I highly recommend taking a course for those of you who are looking for some hands-on experience in a new field.
Get a certification
Not only did I take the course mentioned above, but I also took it one step further and received a certification from Google in project management! 
Sometimes you do not get a lot of opportunities to try new things at your job and getting a certificate is a good way to break into a new position. Employers like to see that you care about work-related topics outside of the 9 to 5 and the certificate can help prove that. Just as important, these certificates can be added to your LinkedIn. Having the logo of the associated university/business on your resume is always a plus!
The certificate I took could be completed in as little as 3 to 6 months and I have noticed that people do seem to respond positively to it. Additionally, I gained access to a private job board by Google that has employers who are specifically looking for people who have completed this program.
I would say that getting a certification is especially a good idea if you have a side hustle or are working as a freelancer because it can add credibility.  Many people still aren't taking certification courses, so this can easily be a tiebreaker if your skill set is pretty even with competitors.
Go to University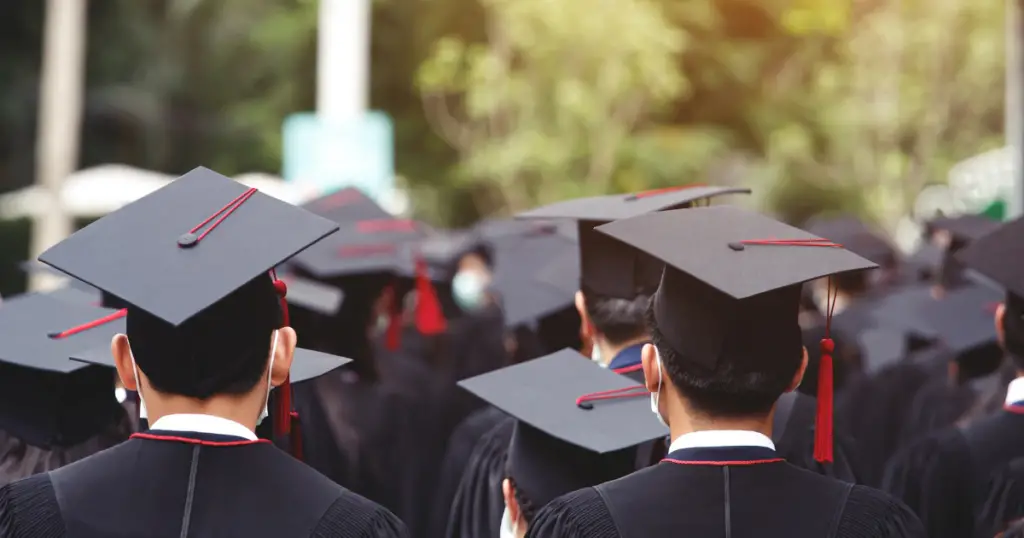 The step might not be for everyone but it can still be useful for many people. Going to University is still one of the most obvious ways that you can invest in yourself. Granted, you can learn a lot of the things that they teach you at University on your own. That being said, a lot of people don't have the self-discipline to do so. Additionally, that piece of paper still does mean something to a lot of employers.
Going to University gives you a chance to try new things, meet new people, and explore the world in a safe environment. You will find the university also teaches you a lot of the soft skills that you need to excel in the real world.
Build a self-care routine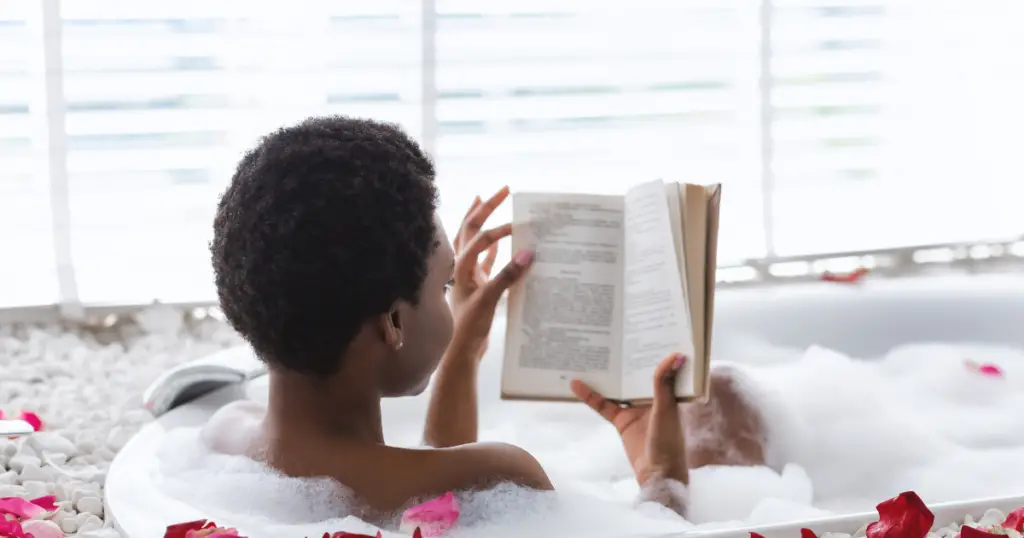 Building a self-care routine is something that I only started to do over the last few months. I wish I had started it sooner because it is single-handedly the best thing that I've ever done for my mental health. 
 I used to suffer from a lot of anxiety and insomnia. It can appear whenever there are too many external stressors in my life. One day, while I was very upset, I walked into a corner store and purchased a ton of spa day-type items.
Now, whenever I have a stressful day, I simply pull out my self-care kit and have a spa day at home. This has saved me some money that I would have otherwise spent on massages or, to be honest…stress eating. Just as awesome is that simply taking a shower, putting on a robe, and pulling out the kit sends an immediate signal to my brain that it is time to relax.
 I've made it a rule not to talk about business or other things that stress me out when I am in self-care mode. As silly as it sounds, applying lotions or wearing a face mask is a great way to redirect my mental energy. This gives my brain a much-needed break from stressing!
Final thoughts on ways to invest in yourself
I hope you enjoyed this post and you have a few new ideas on how you can invest in yourself. As a final note, I would like to say that you shouldn't get discouraged if it takes you some time to get used to investing in yourself.
You will find that this is a habit that you need to work on regularly and that you need to change the ways that you invest in yourself as your goals change. Ultimately, there is no right or wrong way to invest in yourself. You just need to get started!
 How do you invest in yourself?  I'd love to hear your tips and tricks in the comments below!