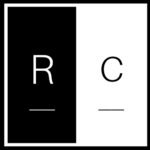 Building a business at 25 takes much more effort than starting a business at 24! It has been one year since I started my sales consulting company and it is safe to say that it is starting to take on a life of its own.
I never expected that I would be working for myself full time in 2020, much less running my own sales consultancy. It is one thing to start a company, but it is a very different task to keep it growing during these uncertain times.
It's funny because owning a business always sounded like something that involves lots of planning and preparation… but that is not exactly how my RSC came to be.
This post is going to share details about how I've been building my sales consulting business since I landed my first big client back in July. If you haven't read my first post, Starting a Business at 24, I highly recommend beginning there before reading this post.

Starting a Business at 24: Rucker Sales Consulting (RSC)
I started my sales consulting business while traveling abroad in 2019 at the age of 24. By early 2020, I had settled down in Cambodia and was working part-time as an English teacher while I dedicated the rest of my time to running my blog as I built my sales consulting business. At the time, I was enjoying a more relaxed lifestyle since I was able to easily cover my cost of living via teaching and freelancing on Upwork.
When it became obvious that COVID-19 was going to be sticking around longer than a few months, my English teaching income immediately disappeared. I tried teaching online via Magic Ears, but the hours were vanishing quickly as schools shut down across the globe and professional teachers turned to these platforms to supplement their incomes.
I had to focus all of my energy into growing my online businesses into a sustainable income. Luckily, the work that I had been putting in over the last year was starting to generate interest in my sales consultancy and I immediately found a few interested clients before landing my first big full-time contract in July.



Building A Vision
I think that having a long term vision is one of the biggest things that sets apart a business owner from an employee.
When you work for a company, you must follow the day to day tasks that are set in front of you. This often leads to a lot of time wasted in an effort to fulfill vanity metrics. In sales, the perfect example of this is being told to make, "X amount of calls and X amount of emails" each day. Though these metrics are great for generally making sure things get done, they tend to be a headache for someone who is actually passionate about their career.
The best part of being my own boss is that I get to set the metrics and have the ability to work in a more strategic way than I could when I was working for a company.
Once I landed my first big client, the first thing that I started to think about was scalability. Before I even had enough money to think about hiring, I was warming up my network to make sure that my friends who had a similar skill set to me would be prepared to step in and help if another client came my way.
Obviously, one client is enough for me to handle but it is not very scalable because I am spending all of my time on the project. Thus, to grow, I would need to have a potential team in place to help with future projects.
Either new clients would require someone who could dedicate most of their time to their project or my current client would potentially expand and I would need additional help in order to grow that contract.

Building a Team
You may know the saying, "birds of a feather, flock together". This has been true for me my whole life and I tend to surround myself with people who are self-starters. I already had a list of people in the back of my mind who would be able to step into various functions and at the top of the list was my friend, Michael. 
My career as a Sales Development Representative focused on selling Software as a Service (SaaS) to Human Resources teams at companies. This meant that I worked with startups in San Francisco to help them obtain meetings with leadership at organizations like Facebook, Amazon, Apple, Netflix, and Google (FAANG companies). 
My friend, Michael, has a similar career as a Sales Development Representative, but they focus on selling medical devices and software to leadership teams at hospitals and healthcare organizations. We sell different products, but ultimately we have a similar skill set and process for obtaining meetings.
The second that I landed my first client, I was on the phone with Michael explaining my sales process, pricing, strategy, and ideal client profiles. About a month later, Michael unexpectedly introduced me to my second client and within a week I had closed the deal. 



Building a Scalable Business: My Second Client and First Employee
When I met my second client, they were looking for someone to help with their sales process who had experience selling into hospitals. They were a small organization with little funding, which meant they were not able to afford someone to work full time. Once I realized the scope of the project, I recommended a partnership with us in an advisory capacity.
 Michael would advise them in their strategy, but they would officially be signed with my company for a variety of services should they decide to expand their project to include more hands-on sales development work. As part of my contract process with all my clients, we estimate the hours for the week (or month) ahead and I send an invoice prior to the work beginning. 
This is crucial as I am not interested in spending my time trying to get the money that is past due for the services I have already completed. More importantly, this ensures that payment for my employees does not come from my cash reserves. If someone doesn't pay us ahead of the agreed-upon start date, then we do not start working on the project.
For this project, Michael is responsible for the day to day tasks related to the project and I am responsible for maintaining the client relationship. This means that I am the point of contact for invoices, upselling the project, and renewals. For this work, I take a percentage of the project and the rest of the money goes to my team. 
Building a Business at 25
This is clearly a much more sustainable business model that has me working more strategically. As my company grows, I plan to add more clients that are interested in having us work in an advisory capacity and I hope to add on some local help here in Cambodia as my first client's contract expands.
At that point, I will be able to devote more of my time and energy into finding more projects and growing our offerings. It is one thing to start a business at 24 years old, but another to continue building a business at 25!
My first big client is up for a renewal of their initial 3-month contract in October and I think this is when I will really be able to make bigger business decisions. Right now, I am focusing on building up the savings that were depleted during the first few months of COVID. After October, I will be in a stronger position to look at expanding the team and landing a few more clients. 
As exciting as it is to build a company, sometimes it just takes time and patience to make sure you do it in a sustainable way. I would rather move slowly and maintain a good relationship with my current clients than growing too quickly and jeopardizing the quality we are able to provide.
Building a Business… Website!
If you are interested in starting a blog, I highly recommend BlueHost and WordPress! It is what I use to run CashforKat and I find it to be an excellent option if you will be doing regular posts and would like more design options than a Google Site offers.

The craziest part of my sales consulting business so far is that I don't have a website set up… or even a professional email! I landed my first two clients while still using my college email and without any fancy site.
Don't let little details that seem important stop you from getting started. If you spend a month "perfecting" your idea, another month "creating" a website, and a third month "testing the waters", then you have effectively wasted one whole business quarter.
The most important part of starting a business is to get over your perfectionism and start doing the things that matter. Most of the time that means sending emails and making phone calls. Anything that puts you in front of a potential client is a priority, everything else is secondary.
Now that my business has been in place for a year and I have a few clients under my belt, I finally feel ready to launch my site by the end of this year. Instead of using WordPress/Bluehost as I did for the blog, I decided to toss together a simple Google site.
It was super user friendly to put together and since I don't intend to work on the back end of my business site as much as I do for the blog I do not need all the bells and whistles. It actually took me around 3 hours to complete my business site and most of that time was spent referencing my scope notes from my client calls.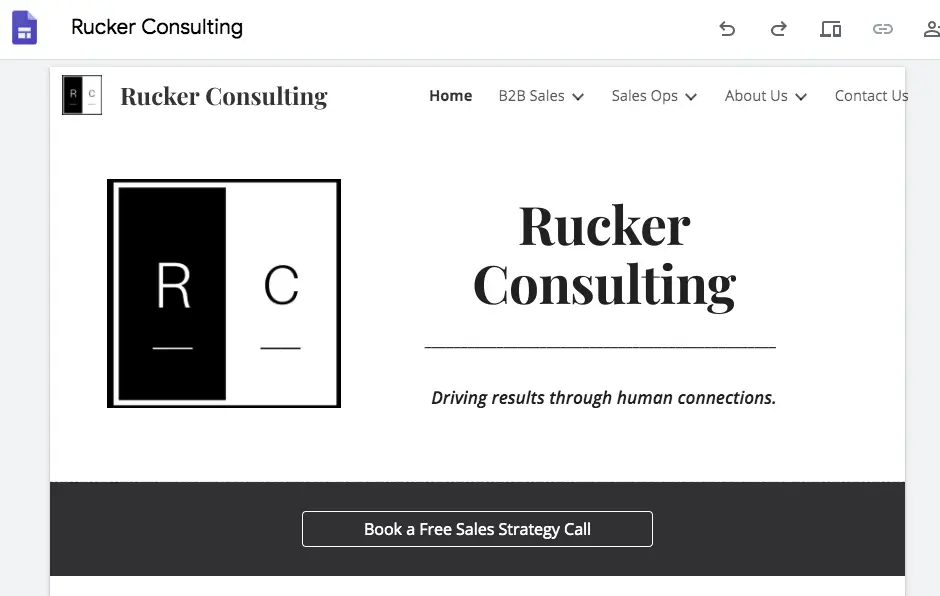 Thus, when I create the website the offerings have already been tested and I have an idea of pricing/sellability before I even launch the site. If I had launched the site at the beginning, I would have had to completely redesign it at least 3 times as I pivoted my business offerings.



I hope you enjoyed this update on how I am building my business!
That is all I have to say about my growing business for now! If you would like to receive regular updates about how my business(es) are doing, be sure to subscribe. 
If you would like access to the email templates I used to gain my first few clients, you can sign up via email to receive the google doc here.

Are you building a business or interested in starting one? Drop a comment below!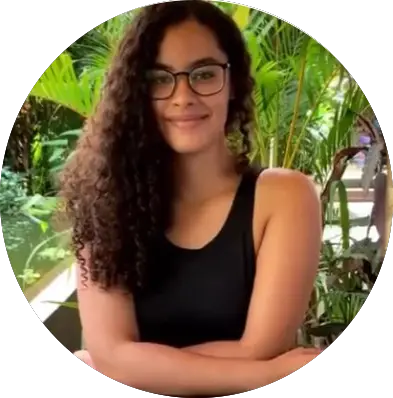 Kathryn Rucker is a sales consultant and content writer. With 7+ years of sales experience, she is passionate about helping businesses and individuals grow their sales pipelines by improving their online presence.
She has been traveling full-time since 2018 thanks to the location and financial independence she has gained from her business, Kat Rucker Consulting Group. You can connect with her on LinkedIn.
Kathryn Rucker is a sales consultant and content writer. With 7+ years of sales experience, she is passionate about helping businesses and individuals grow their sales pipelines by improving their online presence.
She has been traveling full-time since 2018 thanks to the location and financial independence she has gained from her business, Kat Rucker Consulting Group. You can connect with her on LinkedIn.
Disclosures and Disclaimers: The above references an opinion and is for entertainment purposes only. It is not intended to be investment or insurance advice. Seek a duly licensed professional for your financial planning. Bear in mind that some of the links in this post are ads/affiliate links and if you go through them to make a purchase I will earn a commission (thanks!). Keep in mind that I link these companies and their products because of their quality and not because of the commission I receive from your purchases. The decision is yours, and whether or not you decide to buy something is completely up to you.