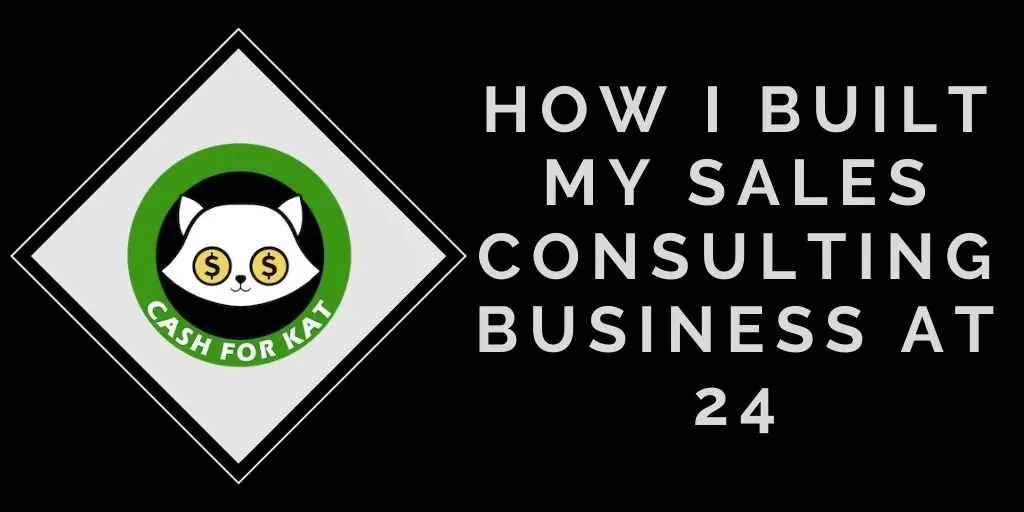 Have you ever dreamed of starting a business? Ever since I was little, I have had an entrepreneurial spirit. In fact, I always knew one day I would be my own boss because I was helping my parents run our family ice cream store at the ripe old age of 5! My dad even encouraged me to start my first solo- business at the age of 10. He proposed the idea of investing my ice cream store tips and birthday money into a gumball machine. Turns out, with a low starting investment of $200, you can easily make $1,000+ a year! Especially if you happen to place that machine at the front door of an ice cream store located across the street from a high school. I quickly learned that the best money you will ever make is money that doesn't tie you down to being in a particular location. So in this post, I am going to share how I was able to start my first real business at 24, how I grew it to a full-time income in one year, and share some ways that you can help your new business grow. Be sure to subscribe for updates as I grow my blog and business. I'm going to be sharing all the juicy details like my Adsense earnings and annual income!
How I Gained the Skills to Start a Business at 24
As I grew up, I naturally gravitated towards careers that do not cap your earning potential. I worked in retail stores that paid a commission during my first few years of college. During my last final years, I would work as a student caller for my university's fundraising programs and I would earn bonuses based on how much money I raised. My biggest commission check during college was for $700 and that was in addition to my hourly wage.It was at these kinds of jobs where I learned the basics of selling and developed a passion for connecting with people. It was no surprise that after college I would start working in sales for various tech start-ups in San Francisco. Not only was this experience massively valuable for my career growth, but it also gave me the necessary skills to find and obtain my own clients. When I took time off to travel the world at 23, I knew I wanted to build some sort of income that was not tied to a 9 to 5. That desire to make an online income plus a passion for personal finance is actually why I started Cash for Kat. I knew that blogging would take a long time to generate an income and I quickly realized that if I wanted to travel for more than a few months I would need to leverage my sales skills into generating business for myself. 
Starting a Business Without a Product
I quickly realized that the fastest way to an online income would be to offer small businesses a necessary service at a competitive rate. Ideally, this would be a service that would be simple to execute and obviously not rely on my presence in a particular timezone or a physical product. The first thing that came to mind was working as a virtual assistant for start-ups. Thanks to my background in sales, I was able to put together an ideal client profile for people that might be interested in my services. A client profile is a list of ideal characteristics that a person/organization that you would like to work with has and is the best way to build a business.Many people that have a business idea use the "spray and pray" approach to gaining clients and sales. This method relies on contacting everyone under the sun and praying that they will be interested in your product/service! It is basically a numbers game where, if you ask 1,000 people… eventually one will say yes. Unfortunately, you are probably going to annoy a lot of people in the process, waste a lot of time, and see very minimal results.A client profile saves you time because you are able to narrow down your search to people who are more likely to be receptive to your outreach and you are able to create messaging that is relevant to them. I wanted to make sure I found organizations that were small enough where the CEO would be very busy and were likely doing everything themselves due to lack of funding. Of course, they would need some funding so that I would be able to make sure I got paid!With this in mind, I knew that reaching out to large organizations was going to be a waste of time because they could afford an in-person assistant and there would be a lot of competition. Instead, I researched start-ups that had less than 50 employees and had received some sort of venture capital funding. I also looked at postings on job boards so that I could see which small organizations were already looking for similar services, which indicates they already have a need and budget.
Starting a Business Sales Funnel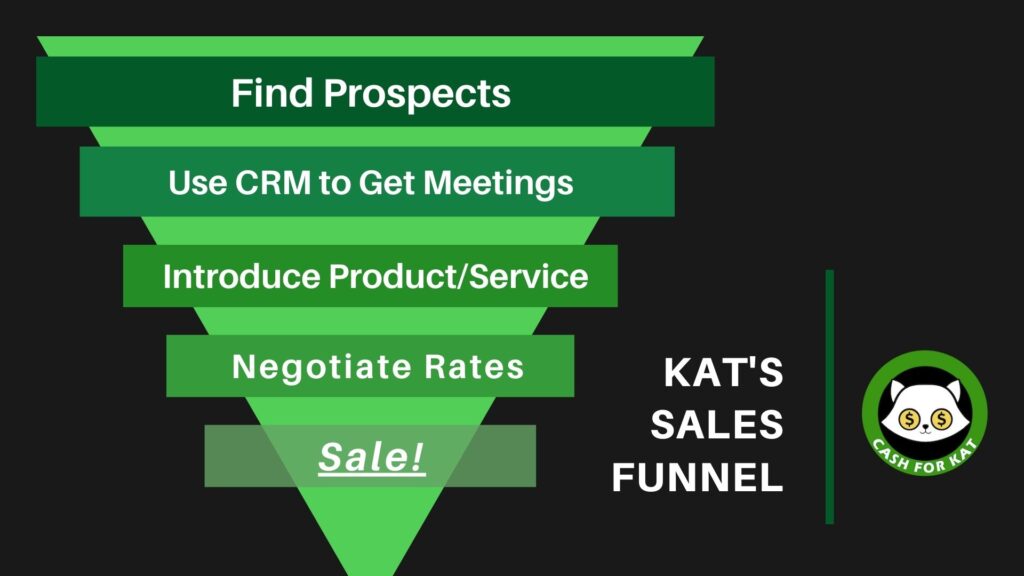 Once you have done your research on potential clients, which we refer to as 'prospecting' in the sales world, you are ready to start building a sales funnel. A sales funnel is the process that your prospective client will go through as you try to close a deal.When you first start reaching out, you will need to have a long list of qualified people who may be interested in your product or service. Of course, no matter how fantastic your business idea is… most people will not respond. This is human nature and nothing to take personally! The goal is not to get a lot of responses, but to get a few quality responses that have a high likelihood of purchasing your service… which is again why you need to make sure you are reaching out to your ideal clients! I recommend making a list of at least 50-100 prospects to put into an excel spreadsheet with their name, email, company, etc (saved as a CSV). This will be useful when you start reaching out to them in the next step! I would also recommend looking into gaining project management skills, as this can help you with both your sales outreach as well as managing your new clients.Once someone agrees to a meeting, you will have a much higher chance of closing a deal because you already know they have the budget for your services, the authority to buy it, a need for help, and a timeline for when you'll start. In the sales world, this is referred to as the BANT sales method which many organizations use to qualify and close business-to-business sales.If you are interested in learning more about sales techniques, building businesses, and multiple income streams, be sure to subscribe!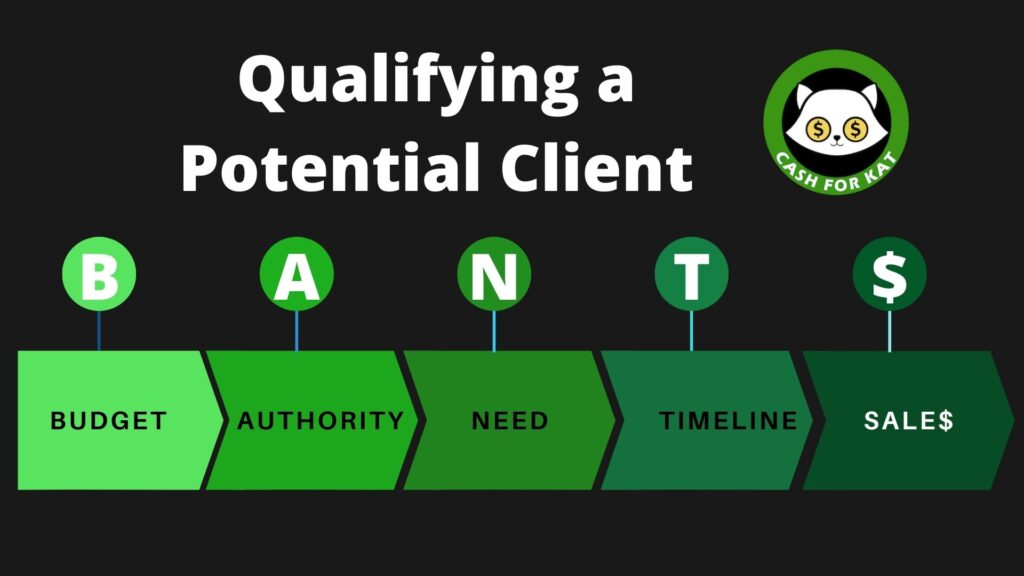 Starting a Business: Organizing outreach
There are many sales tools available that are cheap or free. The most important of which is a Customer Relationship Management tool (CRM). A CRM is an online database that helps you see your sales pipeline, keep track of people you've reached out to, and automate tasks like emails. Instead of keeping track of your outreach on the Excel sheet, you can upload all of that information into Insightly and make the process much more organized. It's like the modern version of a Rolodex and is a huge game-changer for doing organized outreach.One of the most popular CRMs is Salesforce, however, this tool is more for established organizations that have a defined sales process and a big budget ($1k+ per person!). For the purposes of a small business, I recommend utilizing Insightly's free CRM. You are able to integrate this tool with your email account so that you can keep a log of what you emailed, when you need to follow up, and any responses you might receive.I use Insightly for my business and even for my blog! I keep the information for blogs that I want to partner with in Insightly so that I can use the methods outlined in this post to find guest posting opportunities! As my blog grows, I will also use Insightly to keep track of any companies I want to reach out to for partnerships once my blog has enough pageviews. I love doing this kind of outreach because it ensures that I am working with people and organizations that align with my values!I even have some email templates that I created for my blog outreach and the outreach that I did to gain clients for my business. You can sign up to receive them for free via email here.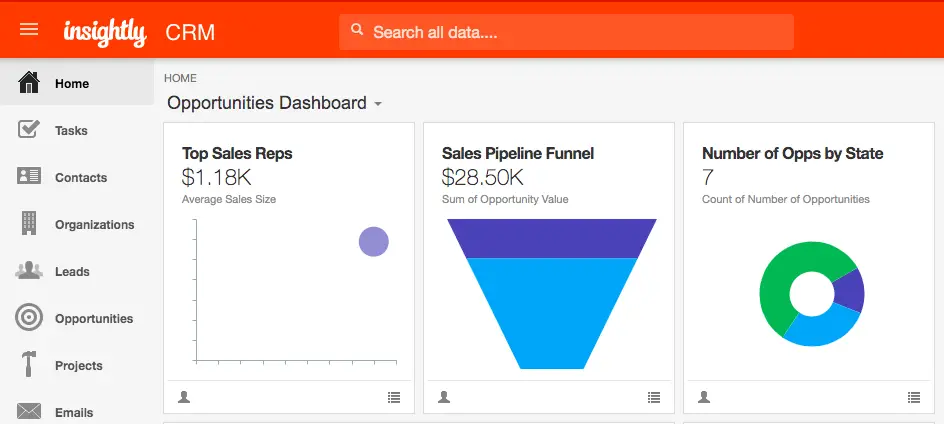 If you are interested in setting up a CRM for your business or blog, I'd be happy to discuss it in a free 15-minute call.
You can reach out to me via Twitter (fastest response) or through my contact page. If you aren't ready to launch, be sure to subscribe so that you stay up-to-date on my latest posts!
Owning a Business: The First BIG Project
I landed my first freelancing project in less than 2 months using the strategy above. Like most of the good things that have happened in my life, it came in the most unexpected way. One of the prospects that I reached out to and interviewed with about a virtual assistant position actually turned me down. As a good salesperson though, I knew that I should still put my best foot forward and accept rejection with grace. I also believe that you should take any opportunity you can to learn and grow.I sent him a thank-you email and requested feedback on what I could have done better. The response was that he had simply decided to go with someone who had been an assistant for several years. This wasn't too surprising since I had zero experience! Ultimately, he was very impressed with my follow up and my attention to detail throughout the interview process (which was actually thanks to my CRM). A month later, I reached out to him to say thanks again and mentioned that I was still looking for a position. I requested that if anything changed with his situation, or if he knew anyone who was in need of a virtual assistant, then I would be happy to talk! Less than a week later I had a meeting with someone who he referred me to and that person became my first big client. And that is how Rucker Sales Consulting was born!Growing a Business: Refining Your Product/ServiceI never thought that I would end up starting a business at 24. Even once I landed my first projects, I still considered the work I was doing to be freelancing because I was also finding clients on Upwork. As a freelancer, I started out making around $15 an hour and grew that to $30 an hour after a few months.That all changed when I took that first referral call about a virtual assistant position because it turned out that he didn't need a virtual assistant. He thought that he needed an assistant, but after speaking with him it turned out he actually needed to move his client list from his current CRM to Inisghtly! That is not what virtual assistants do. That is what sales developers do! This is a typical task I would do for start-ups in San Francisco as a sales development representative and what I was already doing for my own business. And lucky for me, I realized the scope of what he needed went beyond an assistant's skill set and was able to pitch him a project at a higher rate than what  I was making with my Upwork clients.Once I realized this, I made changes to my business offerings and worked on finding more clients who needed basic sales help. I leveraged my prior experience into proving my value and, once you have your first client, it becomes much easier to find others. After all, if my prospective client is looking for a salesperson and receives a good cold email, it will definitely help me to land a meeting. And if I do well in a meeting and have another client provide references, it is a done deal!  It took me less than a year to land a project that covers my cost of living and allows me to save over $1,500+ a month while traveling. And that is just one of my many income streams! I actually wrote a post on how I was able to save $1,000+ in a month for the first time while I still in college!
What I Learned by Starting a Business at 24
Starting a business at any age is no small feat! What I do know is that anyone can do it regardless of age, gender, ethnicity, location, socio-economic background, etc. We have access to knowledge and a whole new way of making a living via the internet.
Stop thinking and start doing!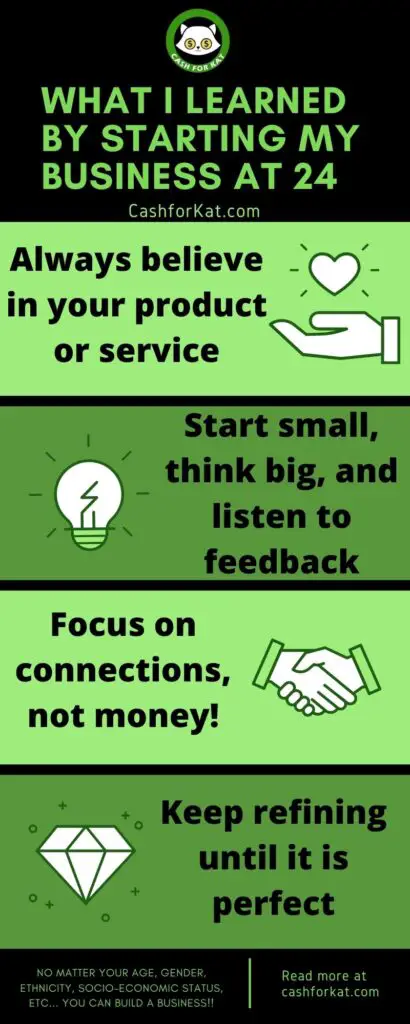 If you are interested in starting a business but aren't sure about how to get started, I'd be happy to discuss your ideas in a free 15-minute call.
You can reach out to me via Twitter (fastest response) or through my contact page. If you aren't ready to launch, be sure to subscribe so that you stay up-to-date on my latest posts!
Have you thought about starting a business? How long did it take you to gain your first big client?