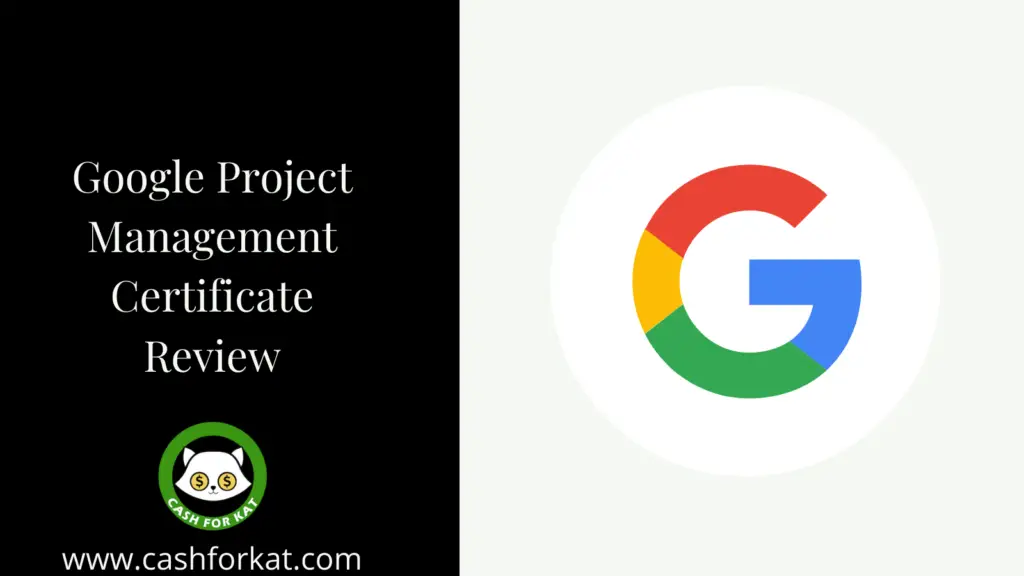 It has been a few weeks since I've last posted on the blog, but I promise I have a good reason! And that reason is that my TikTok addiction has finally proven itself to be useful. Needless to say, a lot of the TikToks that land on my "for you" page are related to personal finance and business.
A few weeks back, I came across a creator that was talking about free certificate programs through Google. They mentioned that not a lot of people knew about them because they are a somewhat new offering. They also mentioned that a ton of employers signed up with Google to show their interest in hiring people who completed this program!
Needless to say, I immediately spent the afternoon researching the program and signed up! I've already finished the first 4 courses of Google's Project Management Certificate Program. That is why I wanted to leave a little review here for anyone who may be looking to add to their professional skills!
Here are all of the Google Certificate Programs offered
The exciting thing about Google's certificate programs is that there is a ton of variety. Many of them are also free via Coursera! They are made to be beginner-friendly to help entry-level workers get some experience in these in-demand fields.
 You can find an overview of all the programs they offer at https://grow.google/certificates/. Alternatively, you can find the specific program that interests you by clicking below.
Types of Google Certificate Programs:
I also wanted to take a moment to say how ironic it is that Google's website for the certificate programs doesn't even show up on the first page of search results! Can they not hack their own algorithm?
I would definitely recommend bookmarking this post in case you want to refer back to this later down the road!
Are the google certificate programs free?
The project management program is free in the sense that Google isn't directly profiting off of this course. That being said, it should come as no surprise that there is a catch. To access the full project management course, you have to use Coursera. It costs $39 a month to use their platform, which can really add up if it takes you a few months to finish the program. 
On the plus side, they do offer a free trial for 7-days! A super dedicated person could probably knock out a good chunk of the program in that time. It takes be about 2 days to complete one course if I spend 8 hours each day working on it.
Even if you go this route, you will likely have to pay for at least one month of Coursera. That is because there are projects you have to complete that are peer-reviewed before you can receive the certificate. 
I remember reading a review from someone who tried to complete the course during the Coursera trial and they reported some parts of the course were "Coming Soon!". Of course, they suspiciously became available once the free trial was over. As with anything, your mileage may vary!
The true cost of the Google project management certificate program
If you take the 6-months they recommend to complete this course, you will have spent around $240 on Coursera to obtain the certificate.
I think most people could probably finish the program in 3 months fairly easily. A few other reviews I read said similar things and it is easy to pass everything if you pay attention. I started the program in October and plan to complete it by the end of December, so my costs will be around $120. 
The best part is that you do gain access to all of the other courses on Coursera during this time. So there is no reason that you couldn't walk away with a few extra certificates or take some courses that interest you during this time.
I was pleasantly surprised at the other courses available and so far I am very happy with the cost/value ratio.
What is the Google Project Management Certificate Program?
Now that we've covered the basics of what kind of certificates Google has and the general costs, let's get into analyzing the true value of the project management certificate. 
A project manager is essentially someone who is super organized and is responsible for planning the course of a project from start to finish. Usually, they are helping to coordinate a project that requires the support of many different teams at a company. There are project managers in a wide variety of industries, from tech to construction and beyond!
The project management professional certification is a great introduction to the basics of project management. It gives great learning opportunities for people who may not even be working in this field yet.
This is important because the demand is growing for project managers. Project management is one of the few fields where someone can earn a six-figure salary despite not having a STEM background. 
The Google project management certificate program consists of these 6 courses:
Foundations of Project Management 
Project Initiation: Starting a Successful Project 
Project Planning: Putting it all Together 
Project Execution: Running the Project 
Agile Project Management 
Capstone: Applying Project Management in the Real World 
All of these courses contain videos, readings, and quizzes to help you track your progress. They are very beginner-friendly and are suitable for a wide range of learning styles. 
At the end of this course, you will have learned all the foundational skills of project management. This includes a basic understanding of the different methodologies (waterfall, agile, etc.). Once you understand the methodologies, you can decide which one is best for your projects and even decide to specialize in one.
Foundations of project management
This course is really just an introduction to the basics of project management. This includes things like key terms, details on what a project manager does, as well as introduces you to a few different ways project management can be applied.
My favorite part is that this course also has videos that introduces you to current project managers at google and the many different backgrounds they come from. You can easily see where activities in your day to day life, such as planning a wedding, might've already taught you some basic project management skills!
You will also start to learn basic resume tips that will help you highlight the fact that you are a google project management professional. This includes information on key words you should include as well as the kinds of informations companies like to see highlighted.
Project Initiation
This course teaches you everything you need to know related to project planning and starting a successful project. You will learn how to define project goals, deliverables, scope, and success criteria.
What I enjoyed the most about the Google Project Management course is that it goes beyond project planning and also teaches you some of the interpersonal skills you will need to succeed. Project managers are usually not responsible for completing the day to day tasks of a project. Usually there are a variety of team members, including technical specialists, who are actually responsible for the deliverables.
This is why project initiation is so key! You need to be able to communicate well to your project team what is expected of them throughout the project management life cycle. Project documentation, project management methodologies, data analytics, and more are key to keeping tabs on your project! Many of these tools are decided on during the project initiation phase and are crucial for running a successful project.
Project Planning
The project planning course helps you to define key project milestones, make accurate time estimates, and plan a budget. I would say this course is the one where I started learning the most new information about project management, particularly when it comes to stakeholder management!
I worked as a project manager in the past, and it is safe to say that we skipped the project initiation phase and went straight into project planning. As I progressed through this course, it became really obvious which issues came up that could have been resolved if we had done the project initiation correctly.
It is also interesting to note that a lot of project management involves working with unknown variables. You do not know what external (or internal!) forces may impact your project, but you can still identify and start planning how to overcome issues well in advance.
Project Execution
This course was full of practice modules where you could read example projects and practice your own project execution. This was interesting because you could start to utilize and apply more of the interpersonal skills that were taught in the course before.
What I liked the most about this course is that it helps you to communicate project data to leadership. This makes it easier for you to help them make informed project decisions.
There have been many times where I have had a "feeling" that something was wrong with a project. Even though I had identified an issue, I didn't always know how to communicate it clearly enough to leadership. This can have a huge impact on your ability to execute a successful project!
Agile project management
Before starting this course, I had heard the phrase "agile" tossed around a lot at start ups. I did not really know what agile project management was until I started the google project management certificate program.
Agile is a methodology that is often used in more technical projects that allows for feedback to be incorporated as the project progresses. This is important when your company is building something like a product, because your initial vision of what the product should look like might change after receiving customer feedback.
You will learn the history and philosophy behind the agile project management style, including the Scrum framework. You will also learn how to blend Agile project management techniques with other project management styles, which I found interesting!
Capstone Project
Like most capstone experiences, you will get to have more hands on experience with running a project during this course. I would say that this might be the most useful part of the project management education because it can be hard to see where some of the skills can be applied in real life.
I haven't started this course yet, so I will hold off on providing more information until I am able to finish it!
How much money can you make with the Google Project Management Certificate?

This is where things were a bit misleading on their website. They list the average salary for entry-level roles across certificate fields as $63,600. For the project management certificate in particular, they list $59,000 as the average entry-level salary.
On the other hand, it's unclear if this is just the industry average. It also doesn't say if the number includes people who have prior work experience or the geographic location of those surveyed. They also do not say specifically the results of those who have been through their program.
Regardless, in my experience, project managers are in pretty high demand. I see many jobs that offer this kind of salary or much higher. This is another great thing about working in project management! You can find many remote positions available. I've seen freelance/contract opportunities that often start at rates of $35 per hour plus. 
Can you actually get a job with the Google Project Management Certificate?
In short, yes! I do think it's very realistic to land in the $60k+ range. As long as you have some relevant experience or transferable skills! You'd be surprised at how much of your work and life experiences transfer over to this field of work.
You can also try beefing up your resume with contract jobs before making the career switch. The certificate program also gives lots of resume and interviewing tips.
Unfortunately, there wasn't much clarity on Google's website on how the employer consortium works or how to get jobs through it. I'm sure that this is something you don't gain access to until you finish the certificate. The good news is that many of the companies in the consortium are Fortune 500 companies.
Fortune 500 companies are the top revenue-producing companies in the US and the salaries they are able to pay employees often reflect that. These are the kinds of companies that have starting salaries of $70k+ for these kinds of roles. This is also why I'm very optimistic about the possibility of securing a decently paying job with this kind of certificate.
How long does it take to earn a certificate in project management from Google?
They recommend setting aside at least 10 hours a week to go through the material. At that pace, it will take a little under 6 months to complete. This is probably one of the best 6-month certificate programs you can find!
I've been moving through the program extremely fast because I'm a super nerd. It took me about 2-3 days to complete one course out of the six they offer! Of course, to complete it this quickly, I did sit down and work on it for 6-8 hours straight. I also ended up taking several days between each session. 
Technically I could probably finish the course in about 10 days, but those days would really suck. There are also projects required in some of the courses. This impact your ability to complete things fast because you have to wait for feedback.
How long does it take to get Google certification results?
Since this is an online program through Coursera, the results are instantaneous once you've completed the module/course! So the second you finish the project management program, you can start uploading your new certificate to LinkedIn. 
Instant gratification is one of the best parts of finishing an online certificate program. I remember waiting over a month to get my degree from the university in the mail! And by the time it arrived, I didn't even bother to frame it. 
My review of the Google Project Management Certificate Program
As someone who is currently managing projects, both personal and professional, I am finding the content of the course to be extremely useful. I am learning a lot and enjoy that it has mixed content (video, reading, and quizzes). The platform is really easy to navigate and I find that I am completing the content much faster than expected. 
I do think that if someone already has more formal learning in this field then this course might be boring. This course is still useful for proving that you have done some sort of education in this field. That is because many of the other professional certificates in project management require several years of work experience to earn them.
So for someone who is looking to break into this field of work or is newer, then this will be a perfect fit. If this sounds like something you'd like to explore, then you can sign up for the course here. I hope you give it a try, because I've really enjoyed everything I've learned in the Google Project Management Certificate Program!
Be sure to report back on your thoughts of the program if you do try it out!
Are you going to try one of the Google certificates? If so, which one interests you the most? Leave a note in the comments, I'd love to hear from you!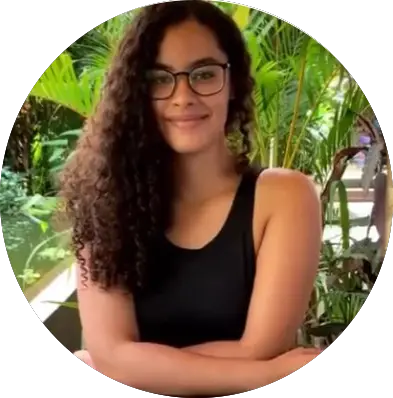 Kathryn Rucker is a sales consultant and content writer. With 7+ years of sales experience, she is passionate about helping businesses and individuals grow their sales pipelines by improving their online presence.
She has been traveling full-time since 2018 thanks to the location and financial independence she has gained from her business, Kat Rucker Consulting Group. You can connect with her on LinkedIn.