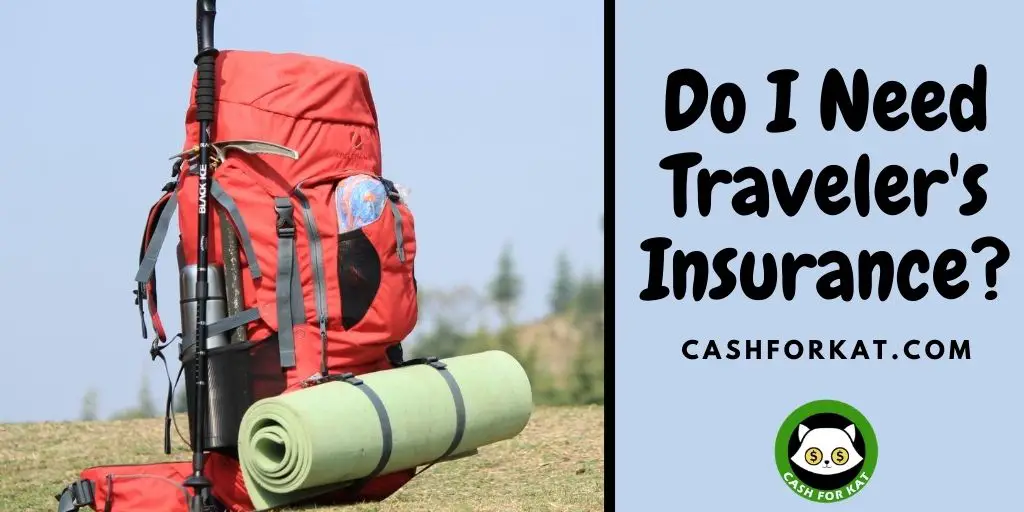 "Do I Need Traveler's Insurance?"
This is one of the top questions that I get from people interested in traveling abroad. In fact, I'd bet its a big reason why people put off long term travel in the first place!! It is not surprising that I get this question the most from other Americans, considering how expensive healthcare can be in the US even if you are covered by a work plan. Traveler's insurance and medical insurance were easily my biggest concerns when I decided to quit my job to travel the world for a year at 23.
Like most things in life, there is no one-size-fits all answer to the question of if you need traveler's insurance or not while going on a trip. Of course, insurance is never a bad idea because it is there to cover you in the event of the unthinkable happening. Most people do not expect to get into an accident, but insurance is meant to help out in the worst-case scenario.
On the other hand, insurance can be very expensive and not always useful. During COVID-19, thousands of travelers found out that their traveler's insurance did NOT cover them of illnesses of this kind. Plus, insurance companies are infamous for trying really hard to reject claims. Which makes sense because they are in the business of making money and part of being a successful company means not giving out more money than you have to!
In this post, I will share some points I would consider before signing up for traveler's insurance, discuss my insurance situation, and provide some additional resources in case you would like to plan more for your next trip.
Please note that this post is for entertainment purposes only, you are completely responsible for your own insurance planning and I am not an insurance advisor! This post may contain affiliates, you can find the rest of our affiliate disclosure here.
What is Traveler's Insurance?
This kind of insurance covers basic accidents that can occur while doing travel activities like hiking, biking, climbing, etc. As you can tell by the name, this insurance specifically covers individuals when they are away from their country of origin.
Traveler's insurance can be purchased based on the length of time you intend to be gone and which countries you intend to travel to. The longer the trip you are planning, the more likely it is that you have looked into insurance options while abroad.
When I set out to travel the world at 23, insurance was actually one of the top things I knew I would need to learn about while abroad. No one wants to have to worry about their health more than necessary while on a once-in-a-lifetime adventure!
What Traveler's Insurance is NOT
It is not medical insurance. You will probably not be going to the dentist with this kind of insurance or getting your annual health check-up. There are some plans that offer medical insurance as an add-on, but generally routine visits are not covered under traveler's insurance plans.
This is important to note because travelers abroad who did NOT have medical insurance were not covered in the event that they contracted COVID-19. It was a surprise for a lot of people and even now, in August of 2020, most countries require proof of medical insurance that covers COVID-19 to allow entry.
Here are some things you should consider about travelers insurance:
Do I Need Traveler's Insurance to Travel Abroad?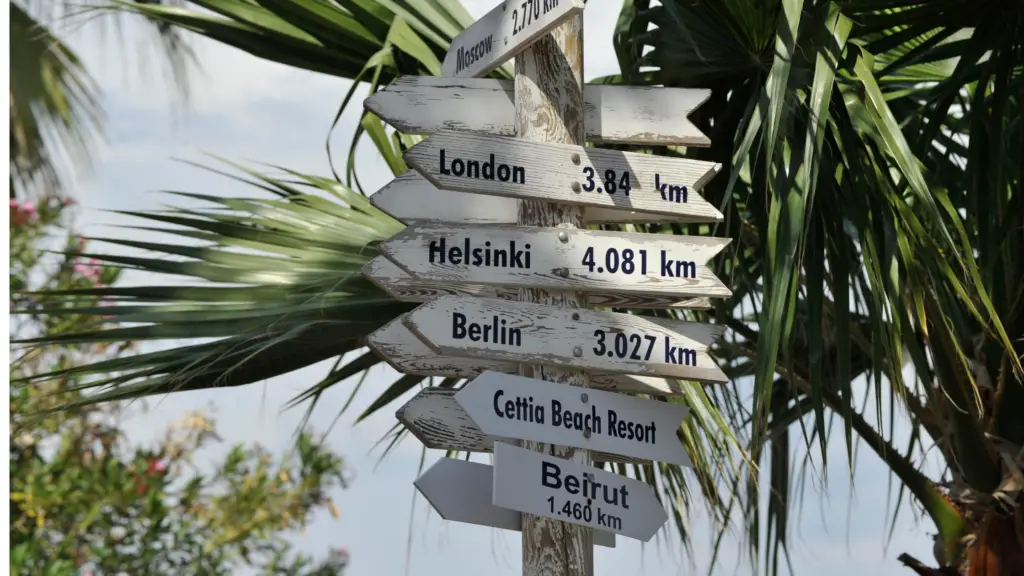 This can vary by country. In my experience, I have never been asked about it in 10+ countries. Some places, like Australia, are notorious for being more strict about their entry requirements.
Always look into this kind of thing before you travel, that way you don't get stuck at the airport or denied entry to your flight. Nothing is worse than spending hundreds or thousand of dollars on a flight just to be denied boarding because you lack insurance!
How Much Does Traveler's Insurance Cost?
This varies widely depending on what provider you go with, how many/which countries you travel to, and how long you plan on traveling for. In general, you can expect to pay a couple hundred for a month and there are often discounted rates for long term travelers. 
Many websites now offer comparison tools, so it is not too hard to shop around. I will also share some tips on where you can look for traveler's insurance later in this post. 
Do I Need Traveler's Insurance? 10 Things to Ask Yourself Before You Buy!
1. What is My Current Health Insurance Coverage?
Of course one of the first things you should do before spending a ton of money on traveler's insurance is to check what your current policies cover. If you are traveling within or near your country of origin then perhaps your current plan will be enough for your trip.
If you are from California and traveling to Oregon, for example, there may still be in-network options available to you if your insurance policy has a large network. Even if you go out of network, a lot of insurance policies will still cover a decent part of your care costs if you go with one of their partner networks.
If you are visiting a country nearby and for a short trip, then maybe you feel comfortable knowing you may have to pay for any smaller incidents but are close enough to fly home quickly if something more urgent comes up.
2. Does my Credit Card Offer Traveler's Insurance?
I was really surprised to learn that my credit cards actually offered a decent amount of traveler's insurance in the event of an emergency!
If my bags were lost or I had to cancel the trip due to sudden illness, I could get most of the trip refunded. Even in the event of more serious bodily harm, my credit card's trip protection covers emergency travel. Of course, you should always make sure you read the fine print so that you know exactly what the insurance company will cover you for!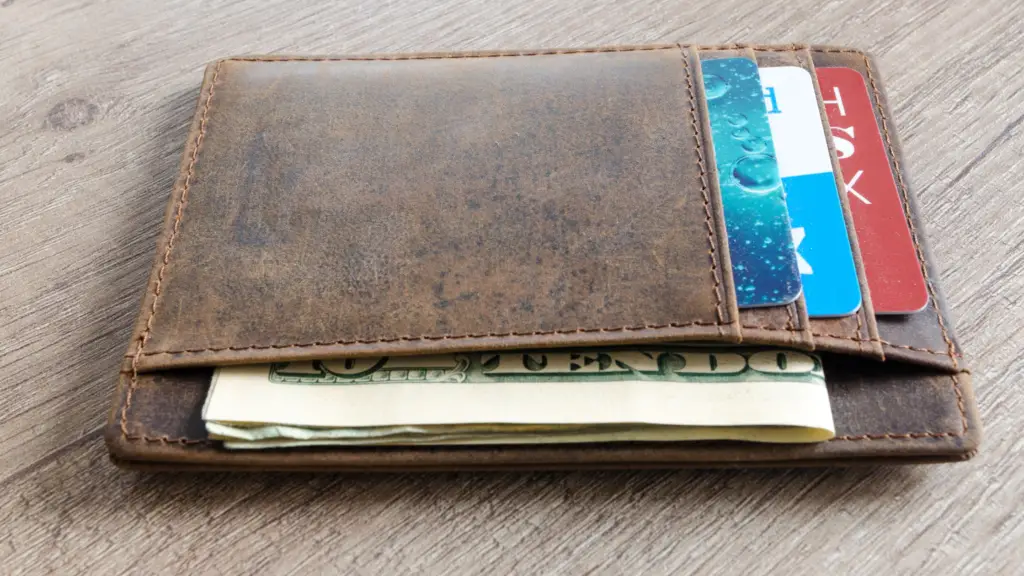 This is one of many reasons why I recommend the Chase Sapphire Reserve for travel. In addition to excellent insurance benefits, they offer a massive cash sign up bonus of $500 that is worth $750 if you decide to use it on travel. This sign up bonus actually paid for my first round trip from San Francisco to France AND my one-way ticket from San Francisco to Barcelona!
"If your trip is canceled or cut short by sickness, severe weather and other covered situations, you can be reimbursed up to $10,000 per person and $20,000 per trip for your pre-paid, non-refundable travel expenses, including passenger fares, tours, and hotels.
What's Covered:
Accidental bodily injury, loss of life, or sickness experienced by the Cardholder, a traveling companion or an immediate family member of the Cardholder or a traveling companion

Severe weather that prevents the start or continuation a covered trip

Terrorist action or hijacking

Jury duty or a court subpoena that cannot be postponed or waived"
3. How Dangerous is My Lifestyle?
You may already be aware that traditionally young men have had to pay more for insurance than any other group in the US. Part of this is that they tend to be inexperienced drivers, which means that they are statistically more likely to end up in an accident.
Unlike auto-insurance, traveler's insurance isn't mandatory so you have to carefully evaluate your lifestyle choices. Are you adventurous and prone to breaking bones? Or is your idea of a wild night a small glass of wine in a hotel room? Keep in mind that people tend to make more spontaneous decisions during traveling that tend to be very different from the choices they routinely make back home.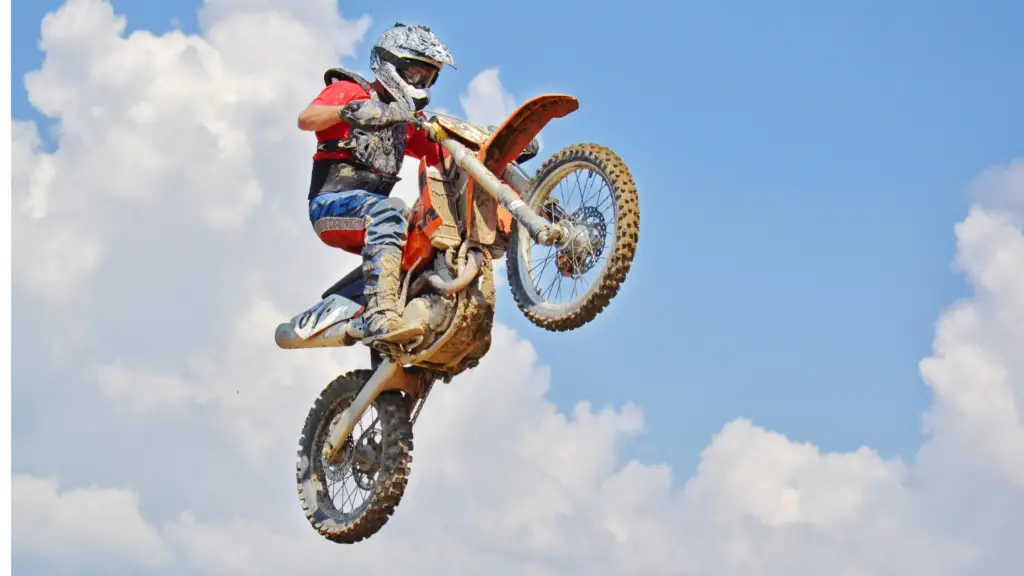 For me, I am extremely risk-averse in my day-to-day. While I do enjoy going off the beaten path once in a while, you will rarely find me doing more dangerous activities like riding motorcycles, mountain climbing, or running around an unfamiliar city by myself at 3 am. You are more likely to find me enjoying an all-inclusive trip and private jet flight through Jettly than roughing it in the wilderness!
The nice thing about some travel insurance companies is that you can choose how much insurance you need based on the kind of activities you plan on doing. This is why considering your lifestyle is very important when deciding if you need insurance and how much coverage is necessary.
4. How expensive is quality healthcare in the countries I am visiting?
As an American, I am used to paying a lot of money for insurance every month. And then having to pay even more money through my co-pays. You may not be surprised to learn this but in some countries, it is cheaper to pay some routine bills out of pocket than it would have been to pay for similar services in the U.S.
This is why medical tourism is so popular for more expensive procedures. It can sometimes be cheaper to fly halfway across the world to obtain quality healthcare at a fraction of US prices. Plus, you get an excuse to travel!
Even emergency visits and routine procedures can cost way less than you would pay over the course of a year in the U.S. I've had to visit the hospital several times for fairly minor things and will share some more details on costs later in this post.
5. What is My Risk Tolerance?
Will it make you nervous to go without it to the point where you are stressed out and can't enjoy the trip? Then get the traveler's insurance.
Do you like climbing trees and going off the beaten path? Get traveler's insurance!
How old are you? The older you are, the harder it is to physically recover from some injuries. In this case, you will want to heavily consider investing in traveler's insurance as well as medical insurance.
If you are young and planning on having wild travel stories from nights out drinking… you might want to get the insurance.
If you are traveling with your family, or are the sole-breadwinner for family members back home… you probably want to get insurance.
***Side note, did you know that kids can grow back a partially severed finger?! Here is a National Geographic article on, " Why Fingertips Might Grow Back But Entire Limbs Won't". You really do learn all sorts of things when researching blog posts…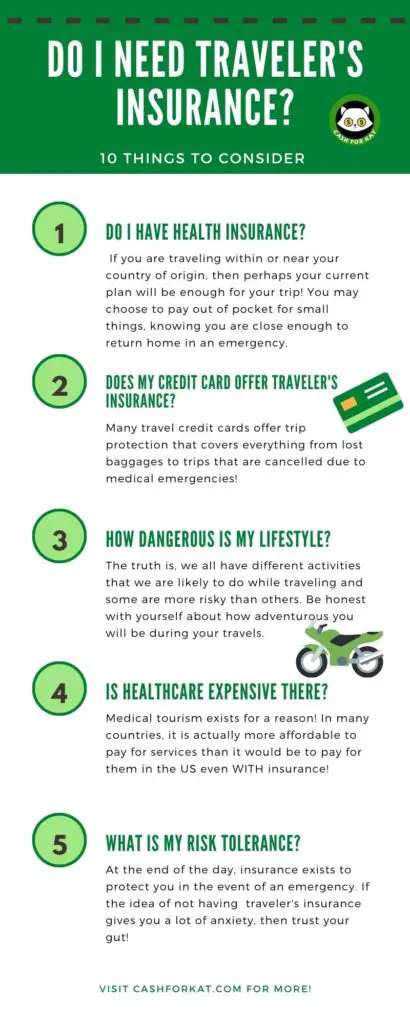 6. Can I Afford Traveler's Insurance?
If your answer to this question is "no"… then you are probably the person who needs it the most!
That is because you are not in a secure enough financial position to cover the costs of an emergency. If that is the case, then you should definitely make sure you are protected in the event of an accident that can leave you unable to work.
7. Can I Self-Insure?
Could a meteor hit me in the head? Totally. But it is highly unlikely, which is why I don't by meteor insurance!
If you are don't live a risky lifestyle, are very young, and aren't traveling for very long then you might decide to roll the dice when it comes to insurance. No matter your personal profile, you should have a sizable emergency fund that could cover you for most issues in whatever country you are going to.
As an absolute minimum, this amount should total to $3k but can easily go up to $10k+ if you are traveling to more expensive countries. At the end of the day, it is up to you as to what you feel comfortable with and no one but you can decide how much insurance/ emergency savings you need!
8. Am I traveling for a long time?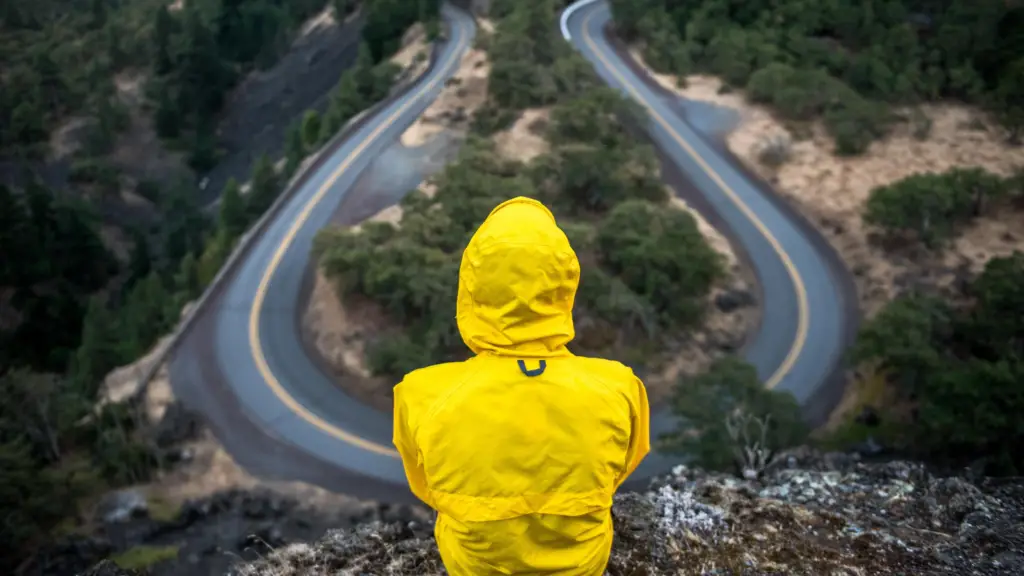 Many people set out for a life of adventure with no idea where they will end up. If that is you, then you might decide your insurance needs based on which countries are on your itinerary. Staying in a big city is probably going to be a very different experience from trekking through a jungle! It is pretty easy to get traveler's insurance while on the go, but make sure you have a plan lined up at least a few weeks in advance if you are going somewhere off the beaten path.
If you are planning on living in a specific country, then you should compare your traveler's insurance options to local health insurance plans. I was surprised to learn while teaching in Southeast Asia that some schools have health insurance for their teachers that even covers accidents in surrounding countries!
Even if you don't have an employer lined up, that doesn't mean you can't find a plan that works for you abroad. It may take a lot more research, but chances are local medical insurance will be more comprehensive than a traveler's insurance plan.
9. Do I Qualify for SSDI/SDI?
If you are working in the US, you are likely paying into Social Security Disability Insurance (SSDI) and State Disability Insurance (SDI). As you may have already guessed by the name, these can cover you if you become disabled under qualifying circumstances. 
This is why you should check with your employer, or take a look at your paystubs, to see what kinds of programs you already have available in the event of a long term injury. Maybe you have the funds to handle an immediate emergency, but you should also consider what happens to you months or years after an accident.
10. What Happens to My Family If Something Happens to Me?
If a truly awful and unexpected accident happened to you, would you become the responsibility of a family member? Do you have any dependents that rely on you for most of their cost of living?
The reality is that traveler's insurance can be just as important for others as it is for you! This is something that many people fail to consider when planning for a trip, yet it is probably one of the most important things you should be thinking about.
Where Can I  Get Traveler's Insurance?
The most popular service I've heard of is World Nomads. If I were to get traveler's insurance, this is likely the service I would go to because of their affordable rates and the depth of their coverage. Their plans cover a ton of activities and give you the flexibility to decide based on how adventurous you are. You can even choose how long you need coverage based on weeks instead of months!
Many traditional insurance companies also offer traveler's insurance, so it may be possible to get an add on to your current plan or find a short-term plan with a local company as well.
Why I Decided to Self-Insure
I have over $20k in savings/retirement accounts that could cover most emergencies in a country like Cambodia. I am in my mid-20's and have no dependents that I am responsible for. I also have some degree of insurance based upon my travel credit card's benefits and since I worked in the US, I could potentially qualify for federal or state programs that I've paid into over the course of my career.
When I am working for a school out here, they typically offer some basic insurance, and sometimes they even cover the cost of basic procedures! Cambodia, in particular, has employers that treat you like family and go above and beyond to ensure that you are taken care of.
I live a very low-risk life and actively avoid dangerous situations. I don't go water rafting, riding motorcycles, etc. Avoiding driving is easy because I never got my license! I even avoid balconies because I have heard too many stories of people falling off them or the structure collapsing.
Be open to traveler's insurance as your lifestyle changes!
Most of my days are spent at home working, at coffee shops working or lounging at rooftop pools. That isn't to say  I never do these more adventurous activities… but they aren't part of my day-to-day life. This isn't too surprising because I have lived in Cambodia for almost a year, so it feels more like home than a crazy trip at this point.
If any of the above were to change for me, I would for sure purchase a plan before setting off on a bigger adventure. In fact, I might be purchasing a plan soon since my boyfriend is getting a motorcycle to ride around town and I want to be able to go on small trips without being as worried about an accident.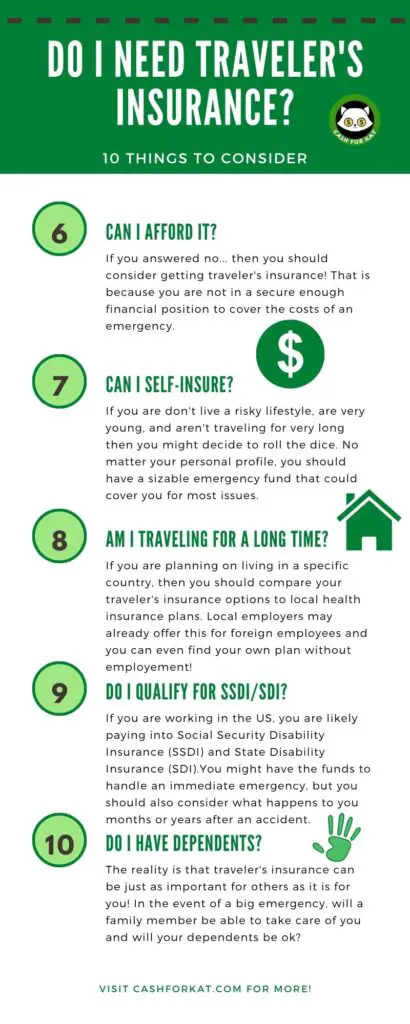 Final Thoughts on Insurance
I will always recommend that you get some sort of insurance. Insurance is about protecting you in the event that the unimaginable happens. I have had insurance in the past, and even now I am somewhat insured. At the end of the day, this choice is very personal and should not be taken lightly.
Do your research, ask questions, and don't forget to say hi to me in the comments section below!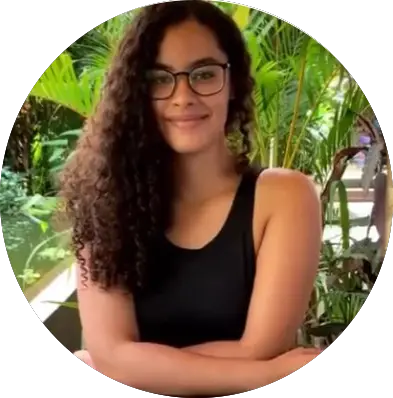 Kathryn Rucker is a sales consultant and content writer. With 7+ years of sales experience, she is passionate about helping businesses and individuals grow their sales pipelines by improving their online presence.
She has been traveling full-time since 2018 thanks to the location and financial independence she has gained from her business, Kat Rucker Consulting Group. You can connect with her on LinkedIn.
Kathryn Rucker is a sales consultant and content writer. With 7+ years of sales experience, she is passionate about helping businesses and individuals grow their sales pipelines by improving their online presence.
She has been traveling full-time since 2018 thanks to the location and financial independence she has gained from her business, Kat Rucker Consulting Group. You can connect with her on LinkedIn.
Disclosures and Disclaimers: The above references an opinion and is for entertainment purposes only. It is not intended to be investment or insurance advice. Seek a duly licensed professional for your financial planning. Bear in mind that some of the links in this post are ads/affiliate links and if you go through them to make a purchase I will earn a commission (thanks!). Keep in mind that I link these companies and their products because of their quality and not because of the commission I receive from your purchases. The decision is yours, and whether or not you decide to buy something is completely up to you.