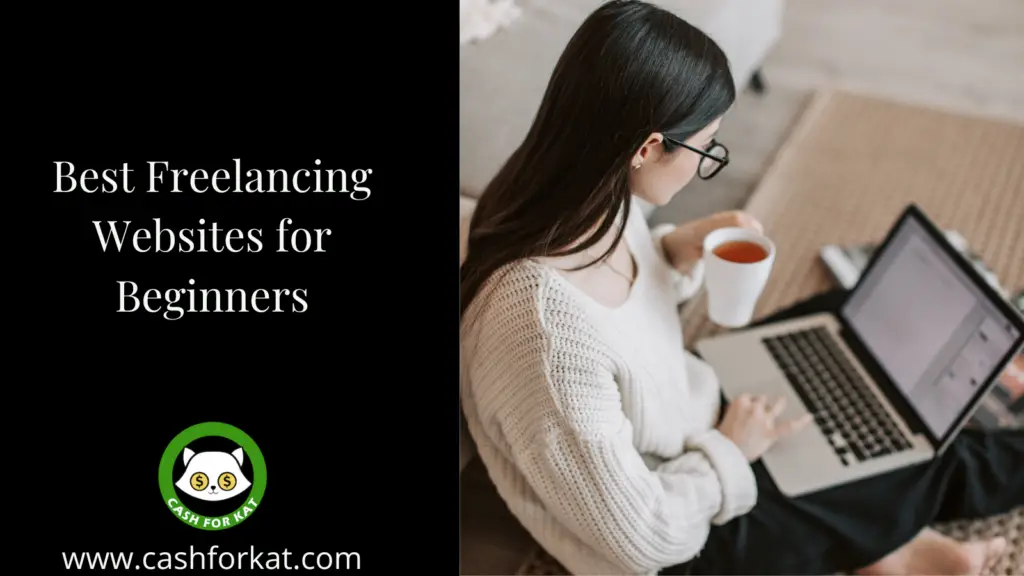 Starting out as a freelancer can be tough, but it's not impossible. There are a number of great websites that can help you find freelance work and get started on your career.
In this post, we'll take a look at some of the best freelancing websites for beginners. These websites will help you get started with finding clients, landing new projects, and getting paid for your work.
What are freelancing websites and how do they work?
Freelancing platforms are a way for freelancers to find work, and for businesses to find workers. They generally work by having the business post a job, and then allowing freelancers to submit proposals outlining their skills and how they would complete the project.
The business then selects a freelancer based on the proposal they like best. Once the freelancer completes the work, they submit it to the business, and if the work is up to standards, the business pays the freelancer.
There are a number of different freelancing platforms available, each with their own advantages and disadvantages.
What are the benefits of using freelancing websites for beginners?
Most people start freelancing with the hopes of one day becoming a full time entrepreneur. That is why it is important to understand the difference between freelancing and entrepreneurship!
Similarly to 9-to- 5 employees, freelancers are still doing the work their boss (AKA client) tells them to do. On the other hand, entrepreneurs typically have systems in place that ensures the business is able to run even when they are not working themselves.
This is why freelancing websites can be very useful for beginners. By using freelancing platforms, you will be able to see what kind of work you are good at and build your first recurring clients! As you take on more projects, you can build systems that will help you do more projects and complete them faster!
The benefits of using freelancing websites for beginners include:
Access to a wide range of projects
Ability to learn new skills
Opportunity to work with different businesses
Earn supplemental income outside of your day job
Potential to earn more money than working traditional job
These are just a few of the benefits I experienced while freelancing on various platforms. When I first started freelancing, my only professional experience was in sales. I was fresh out of college and just beginning my career when I decided to start working for myself!
Freelancing is how I gained the skills that I needed to start my business at 24. I got the opportunity to run social media campaigns, create financial charts, build websites and more!I learned a lot about what work I was good at, how to communicate with clients, and how to pitch a service.
In fact, I made my first $400 by freelancing on UpWork and was able to use this experience to practice different business models. Even now, I like to take on a few freelancing projects to try my hand at new skills that I think can grow my own business! Nothing is better than being paid to learn.
What are the best freelancing websites for beginners?
Now that we've gone over some of the benefits of freelancing, let's get into the various freelancing platforms that are beginner friendly.
Each of the freelancing websites listed below offer different benefits and drawbacks. It is important to choose one that will fit your needs as a beginner freelancer.
These are the best freelancing websites for beginners:
UpWork
Fiverr
LinkedIn
Freelancer.com
FlexJobs
Indeed
TaskRabbit
UpWork
UpWork is one of the most best freelancing sites because you are able to pitch directly to potential clients. There are a wide variety of job posts, from web development and design to writing and marketing.
I like UpWork the most because it acts similarly to a job board. You can often find freelancing projects that are more long term on this platform and I've obtained many long-term clients through UpWork!
UpWork also provides extensive information on the job itself, so you can be much more picky about the projects you apply for.
I cover more information on how to select good projects in my post about how I made my first $400 freelancing on UpWork. I've actually made over $1,000 to date since I started using this freelancing platform!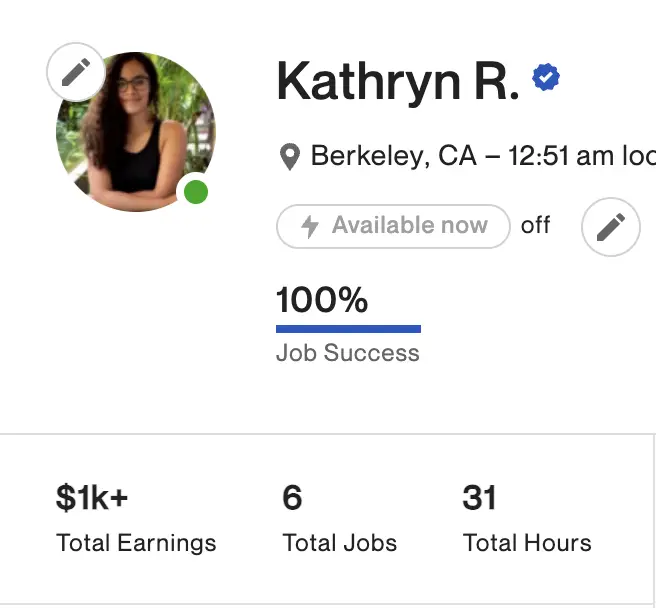 Fiverr
Fiverr is a freelancing website that specializes in creative and digital services. It is a great option for beginners who can offer very specific and affordable services (ex: freelance writing).
My main experience on Fiverr is as a buyer, but I can easily see the benefits for freelancers on this site. Unlike Upwork, Fiverr allows potential clients to browse through various pre-set offerings.This is great because you will be working on more cookie cutter offerings instead of custom projects.
On the downside, it is hard to stand out on this freelancing platform even for skilled freelancers. That being said, you can still make money on Fiverr fast but you may have to invest in ads and have a targeted strategy.
If you'd like to learn more about these two platforms, check out my post on Fiverr vs. Upwork: Which is Best for Freelancers!
LinkedIn
LinkedIn is a social networking site for professionals. It is also one of the best platforms for finding freelance work.
You can get started by checking out the LinkedIn job postings board. Many of the remote jobs are relevant for freelancers and companies may even prefer this kind of relationship.
You can also find your own projects through LinkedIn by directly reaching out to businesses to inquire about freelance opportunities.
This can take a bit more time to find, but often the price point you can charge is much better. That is because you will have less competition as you will be pitching an idea to people who could potentially be interested vs. applying through a post.
Facebook
Similarly to LinkedIn, Facebook is a social networking site that is surprisingly great for finding freelance work.
There are many groups for freelance writers that post remote job opportunities. Finding technical roles like graphic design might be more of a challenge, but generally there is a group for everything!
Freelancer.com
Freelancer.com is a freelancing platform that offers a wide variety of services. It is a great option for beginners who are looking for work in a specific field.
Flex Jobs
FlexJobs is a job search engine that specializes in telecommuting and freelance jobs. It is a great option for beginners who are looking for work from home opportunities.
Though I've not personally used Flex Jobs, I've heard great things about this platform. That is because they claim to hand-screen all of the remote job listings. From what I've seen, the positions that are posted are usually more full-time roles at companies who are open to remote workers.
Indeed
Indeed is a job search engine that lists both freelance and full-time jobs. It is a great option for beginners who are looking for work in a specific field. I actually use indeed as a resource when building my sales pipeline, since many businesses might actually prefer to outsource for positions they've listed. This helped me scale my business to its first $50,000 in revenue!
The downside of Indeed is that many applicants use this tool, so you may not always get a response from recruiters. Additionally, it has become a lot harder to find flexible work on this platform as many employers post "remote" positions that are actually hybrid office roles.
TaskRabbit
TaskRabbit is a task-based platform that connects businesses with local Taskers. It is a great option for beginners who want to work on small, one-time projects. These freelance gigs tend to be more physical in nature, such as picking up groceries or handyman work.
I like TaskRabbit because it's a great way to make some extra money outside of your day job. You can often find quick tasks that only take an hour or two to complete. The pay is also generally higher than other platforms like Fiverr since they have to compete with the local wages.
The downside of TaskRabbit is that it can be hard to find consistent work. The tasks are often one-time only and there is no guarantee that you will get repeat clients.
Wellfound (formerly AngelList)
Welfound is a great platform for freelancers in the technology industry. If you're a web developer, designer, or marketer, this is a great place to find work. I actually got my first job out of college through Wellfound back when it was still AngelList, despite not having a tech background!
This platform allows you to apply to jobs or pitch your own services to companies. I've found that many of the jobs on Wellfound are for start-ups, so be prepared to work in a fast-paced environment.
From what I've seen in 2023, this platform is not as active as it used to me. I think people are still getting used to the name change, so it is still good to keep an eye on this platform to see if it stays popular.
This platform isn't as good for creative freelancers, though they do post job opportunities in this category from time to time.
What Kinds of Freelancing Jobs are available?
Freelancing is a great option for both skilled professionals and beginners. There is a wide variety of creative jobs and technical jobs available.
Freelance job listings I often see include:
graphic design and web design
web developers
project management
writing
data entry
digital marketing
content marketing
Though there are lots of freelance job listings in all of these categories, you should also be aware of how much competition you will face. In general, creative jobs tend to get more applicants and can be competitive.
It may be worth it to start to branch into more technical skills so that you can match with more job opportunities. For example, I was able to leverage my background in blogging to land a project management role managing a company's website design process.
As you can see, there may be many ways that creative professionals can gain some exposure to technical related roles. Job seekers who have a variety of experiences tend to be more versatile and can speak to how their knowledge applies to new projects.
How to choose the best freelancing website for you
Now that we've gone over some of the best freelancing websites, it's time to choose the right one for you. Carefully consider all of the things that make the most sense for your preferred woking style.
To help you gain clarity on what kind of platform might be best, it is good to think about your ideal client relationship. If you've never done any client projects before, it can be challenging to know what to look for in a freelancing platform.
The best way to find the platform that fits your needs is to ask yourself the following questions:
Are you a beginner or a skilled professional?
Do you want to work on small tasks or long-term projects?
What is your industry?
Do you want to work remotely or in-person?
Does it have an app version?
Is there unlimited job searches?
Does it have secure payments (escrow)?
Is it saturated with competitor's ads?
Is the application and hiring process easy?
Once you know the answers to some of these questions, you can narrow down your options and choose the freelancing website that's right for you. You may even find that there are several freelancing platforms that fit your needs.
If that is the case, you might want to focus your attention on just one or two to start. Since most platforms are saturated with freelancers, you will want to make sure that you are responding to people quickly. The best way to do this for beginners is by not having to many accounts!
Final thoughts on freelancing websites for beginners
If you're a beginner, I recommend starting with Fiverr or Upwork. If you're a skilled professional, platforms like Toptal or AngelList may be a better fit. And if you're in the technology industry, AngelList is definitely worth considering.
TaskRabbit and Fiverr are good options for those who want to work on small tasks, while Upwork is better for freelancers who are looking for long-term projects. If you want to work remotely, all of these platforms are good options. But if you're looking for in-person work, TaskRabbit may be your best bet.
No matter what your needs are, there's a freelancing website out there that's perfect for you. So don't be afraid to try out a few different platforms until you find the one that's right for you.
Do you want to start freelancing? What freelancing platforms do you think you will try? Leave a comment below!