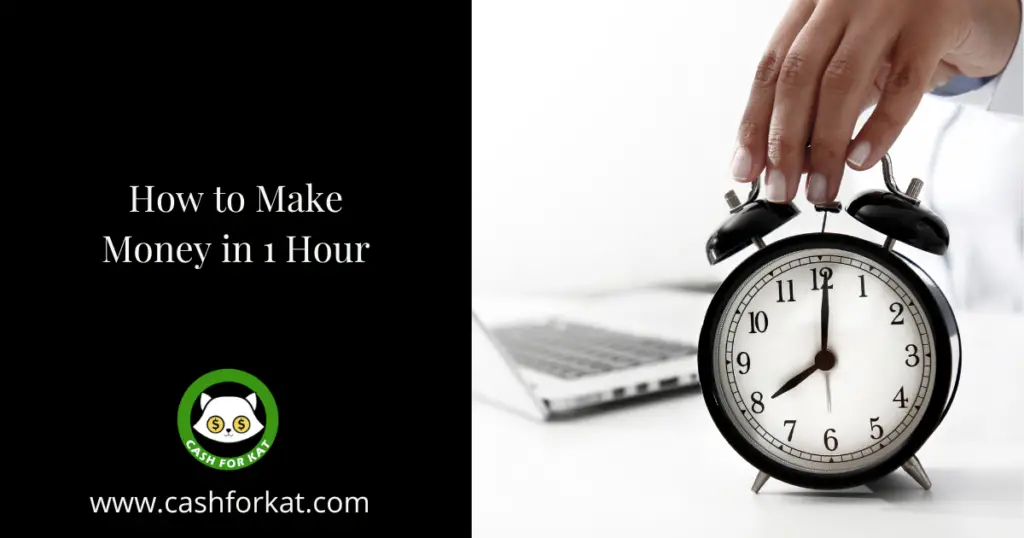 In today's economy, it can be tough to make ends meet. If you're looking for a way to make some extra cash quickly, you've come to the right place.
In this blog post, we will discuss five easy ways that you can make money in one hour or less! Keep reading for more information.
How to Make Money in One Hour
Of course, there are many ways to make money fast. To make money in just one hour, you will need to focus on ways that can be done within the same day.
You can make money in one hour doing almost anything, but it won't help your situation today if you have to wait weeks to get a paycheck!
To make money in one hour, you will need jobs that:
Pay on the spot
Pay in cash or via same-day transfer
Have a "same day" start date OR
A job you can do on your own (no boss!)
Here are 7 of the fastest ways you can make money in one hour:
Do odd jobs on Craigslist
Busking
Sell extra things you own
Flip Items
Sell Plasma
Collect Cans
Search for Loose Change
1. Do odd jobs on Craigslist
Craigslist is probably the best website you can use to find jobs that will pay you within one hour. They even have a section that is specifically for gigs. Many of the people who post on Craigslist are looking for someone to help them out within the same day. 
 The types of odd jobs that you'll find on Craigslist will likely be things like being a waiter for a day or helping someone study for a big test. The person who posts the job is usually the person who will pay you. This makes it easy to negotiate for same-day payment!
2. Busking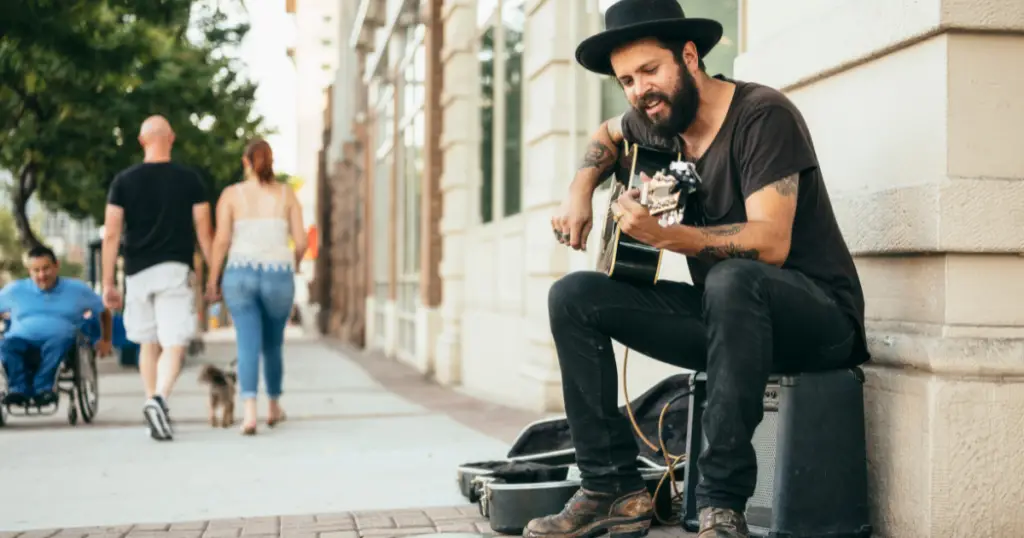 Have you ever seen someone performing on the street for money? This can be a legitimate way to make cash, with some places even allowing you to obtain a permit to perform!
This is called Busking and it is probably the fastest job you can do on your own and earn cash on the spot. Buskers who choose their location wisely and truly entertain their crowds can go home with a good amount of money in their pocket.
You can use your talent and make money busking without too much difficulty. However, earnings can vary depending on various factors, such as the location you choose, the time of the day, and the number of generous pedestrians passing by.
One thing with busking is that you can make nothing in one hour and make over $20 the next hour. A friend tells me he makes about $150 on average daily.
3. Sell extra things you own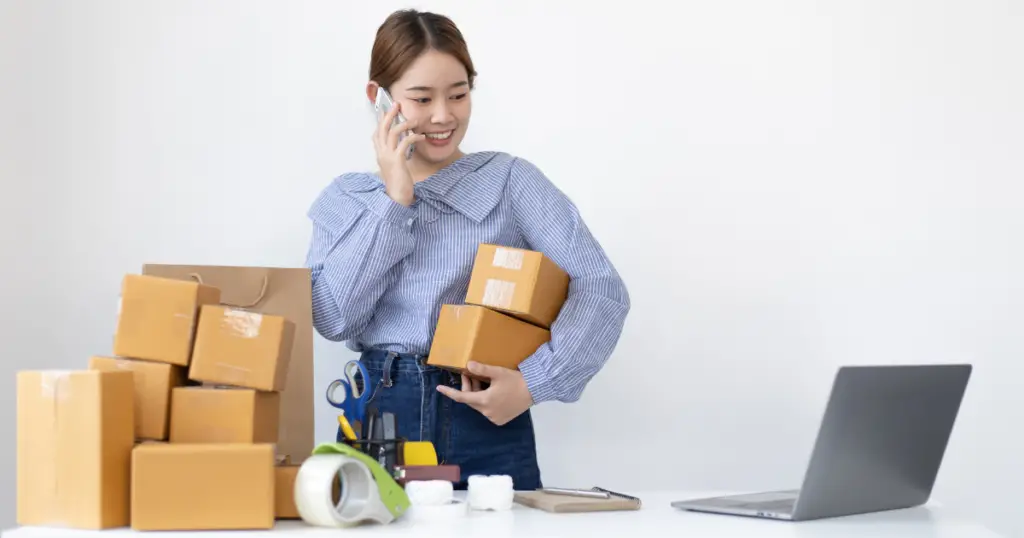 This is probably the easiest way to make money in one hour. I quickly made over $300 when selling things I owned to let me move abroad. (Editors note: I wrote a post about how I quit my job to travel the world at 23!)
It only took a few minutes to list each item on Facebook Marketplace, and many people responded. I was happy to take a lower rate when the person was able to come and give me the money within the same day. 
4. Flip items
Flipping items doesn't always require having the skill and going to Goodwill. A lot of times, people will throw away perfectly good products on the street!
One good place to look would be near college dorms on move-out day. You can find everything from microwaves to two lights that have only been used for one year and are brand new.
You can even take old items and make them new again if you are crafty. For example, I knew somebody who would pick up an old desk,  paint it,  and sell it for a profit. This example takes a little bit more of a Time investment but can also be done within the same day!
5. Sell Plasma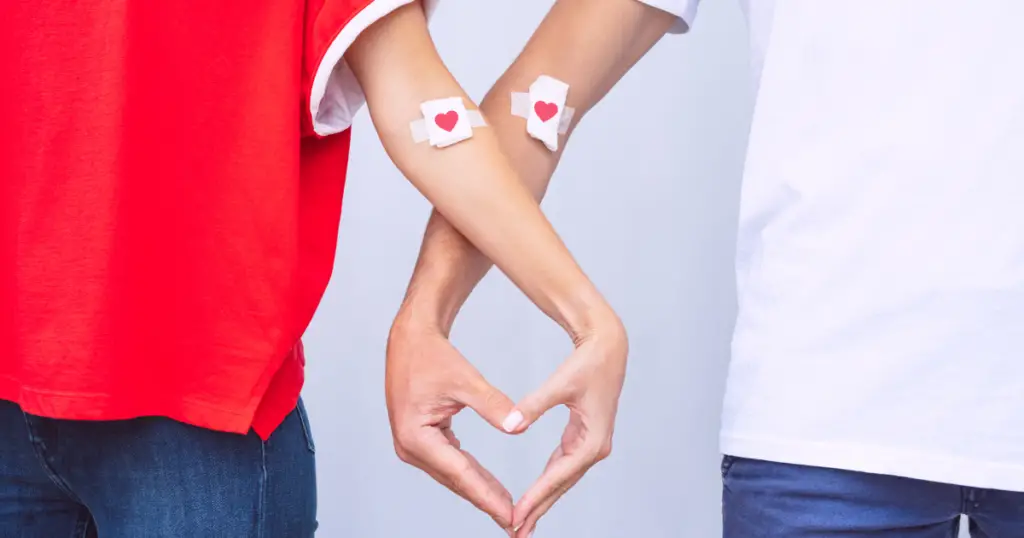 One of the easiest ways to earn some cash is by selling Plasma. You can use Donating Plasma to find a reputable donating center near you. Not only can you make some money, but you get the satisfaction of knowing you helped someone in need!
You can earn anywhere between $25 and $40 per plasma pint. However, the amount you can earn per plasma donation depends on a variety of factors such as your weight. For instance, the more you weigh, the more plasma you can sell and the more you can earn.
While I have personally sold my plasma, I know some people who have. They tell me it was a relatively straightforward process and that they donated a couple of times over the years.
Eligible and qualified new donors at CSL plasma can get up to $1000 for their first month!
U.S. FDA regulations state that the maximum frequency of donation is once in a two-day period, and no more than twice in a seven-day period.

CSL Plasma
6. Collect Cans
Have you had a party? Did you know can get your money back? All you need to do is collect the cans, take them to a recycling center, and sell them!
You will need a lot of cans to make a lot of money. I used to take cans to the recycling center every 3-4 months and I would always earn around $70. My parents had an SUV and we would fill the whole back of the car with cans! So while it does take a lot of cans… it is super easy money to make!
If you are located in a state with bottle bills, you can earn up to 5 to 10 cents per can. So, start collecting those aluminum cans and get quick cash.
Collecting, recycling, and selling used cans can be much more lucrative if you live in one of the following states:
California
Hawaii
Connecticut
Maine
Iowa
Michigan
Massachusetts
Oregon
New York
Vermont
7. Look for loose change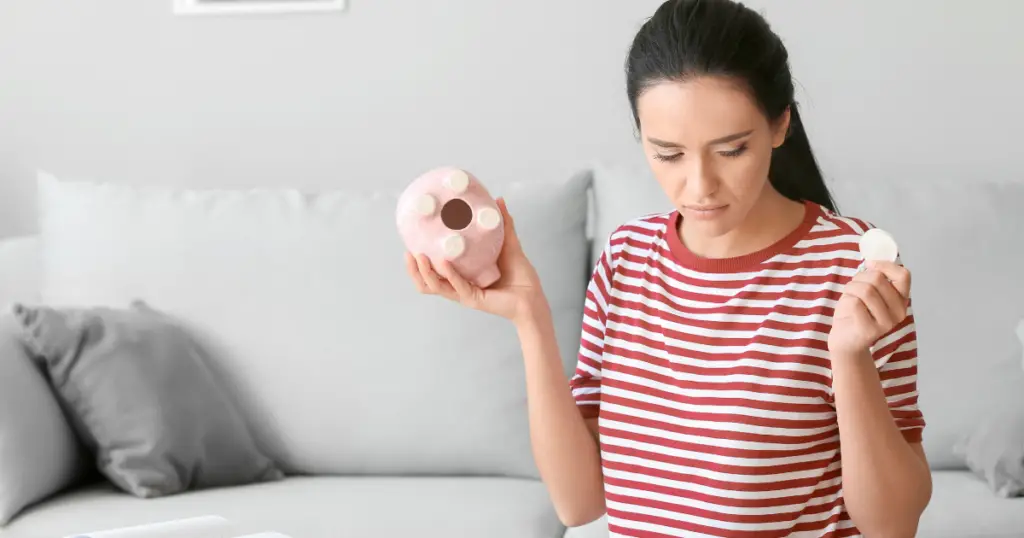 At first glance, this tip might seem absurd, but it is not a joke. According to Bloomberg reports, Americans throw away approximately $50 million in coins in the trash yearly. That is a lot of money idling under a couch, in pockets of clothes, old paint cans, old piggy banks, etc., across the nation.
You can make quick money by hunting around your house and collecting all the hidden coins. You can then deposit them to your local credit union or bank.
Some local banks will count loose change for free for the customers, while others may request you to count and roll your loose change on your own. Either way, you can quickly accumulate that loose change, and you could have more cash within a short time.
I used to run around the house looking for spare change when I was little. It was pretty easy for me to find $10-$20 in coins by looking under couches, in pockets, the laundry room, etc.
Other popular ways to make money in one hour
Here are four other ways that you can use to make money in one hour. These methods do have payout dates, so that is something you should keep in mind as well!
1. InboxDollars Online surveys
Did I tell you that you can earn fast money by taking online surveys? Sure, there is a range of websites that pay users fast money for contacting simple online surveys.
A good example is InboxDollars. As of today, users have earned over $40 million in rewards. That is a lot of money, friends! You can as well go and make yours. For instance, you can earn between $0.5 to $6 for doing online surveys. And the survey takes 3-5 minutes to complete.
You can earn as much as $15 to $30 from some surveys if you match the demographic profile.
2. Freelancing
There are many things that you can do online to make instant money. These are not limited to graphic design, writing, computer programing, and many more.
Writing is a popular freelancing option I have used to make quick money online. Most clients on ProBlogger, Fiverr, and Upwork pay at least $0.03 per word. You do not need to be an award-winning content writer to make money. As long as you can write original content, thousands of clients are willing to pay top dollar.
3. DoorDash
Do you own a motorbike, scooter, bike, or car? And extra free time? A gig with DoorDash can be a great way to make quick money.
Signing up to this site is free and super fast to get started. There are no time commitments and you can select your payment frequency. DoorDashers can get paid instantly, daily, or weekly!
Therefore, if you enjoy driving or biking around town and are eager to make quick dollars on your side, this is a great gig for you.

4. Borrow money from family or friends
This should be the last resort to making fast money. Although borrowing cash from family or friends can be a quick way to get money instantly, it can lead to some adverse consequences.
For instance, unpaid loans or failing to pay back the borrowed money on time can cause lingering bad feelings between the borrower and the lender.
Final thoughts on how to make money in one hour
Making money in a short amount of time is possible if you know where to look. The seven methods I've outlined here are just a few examples of the many ways that you can make quick cash.
If one of these methods doesn't work for you, don't worry – there are plenty more options out there. Keep looking and be creative, and you'll find something that works for you!
What is the fastest way you've ever made money? How would you go about making money in one hour? I'd love to hear from you in the comments section!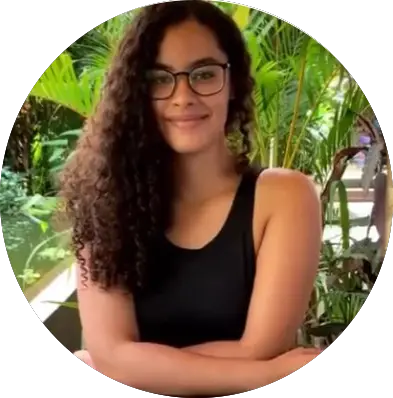 Kathryn Rucker is a sales consultant and content writer. With 7+ years of sales experience, she is passionate about helping businesses and individuals grow their sales pipelines by improving their online presence.
She has been traveling full-time since 2018 thanks to the location and financial independence she has gained from her business, Kat Rucker Consulting Group. You can connect with her on LinkedIn.