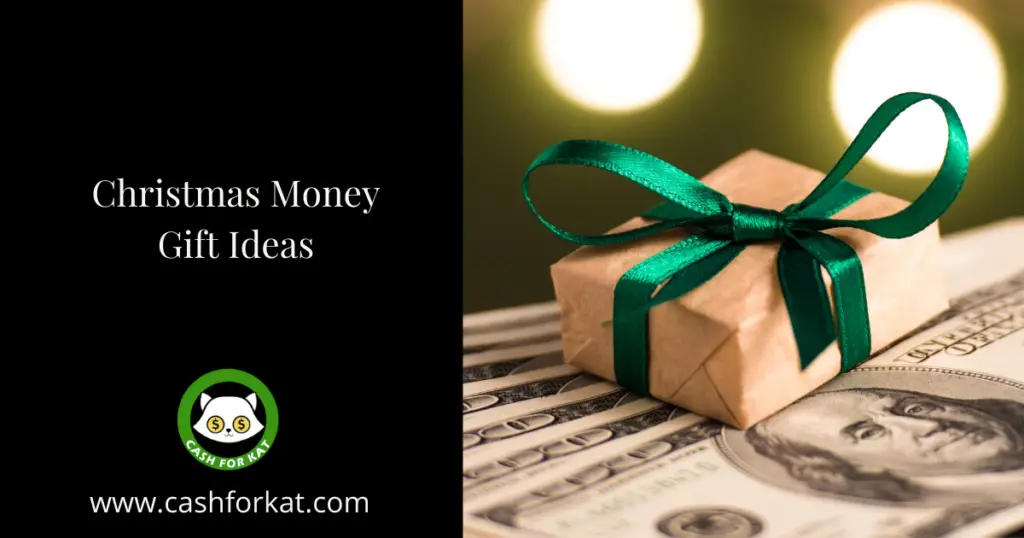 Christmas is coming, so it's time to start thinking about gifts.
If you're struggling to find the right gift for someone, why not give them a gift in the form of cash? It is simple, easy to use, and always appreciated!
The key to giving money as a gift is to make it personal. In this post, I will share some ways that you can make giving Christmas money gifts more special for anyone… from significant others to co-workers!
Table of Contents
Christmas Money Gift Ideas for Anyone
The Christmas season is an excellent opportunity to show your friends and family how much you appreciate them with gifts. But with so many options, it can be tough to know what gift to choose for each particular person. Money gift cards are an excellent place to start. 
Here are some creative Christmas money gift ideas for that person you may not know too well:  
Itunes or Spotify gift card
Massage certificate
A movie theater pass
A restaurant gift certificate
Farmer's food box
Meal box 
Book gift card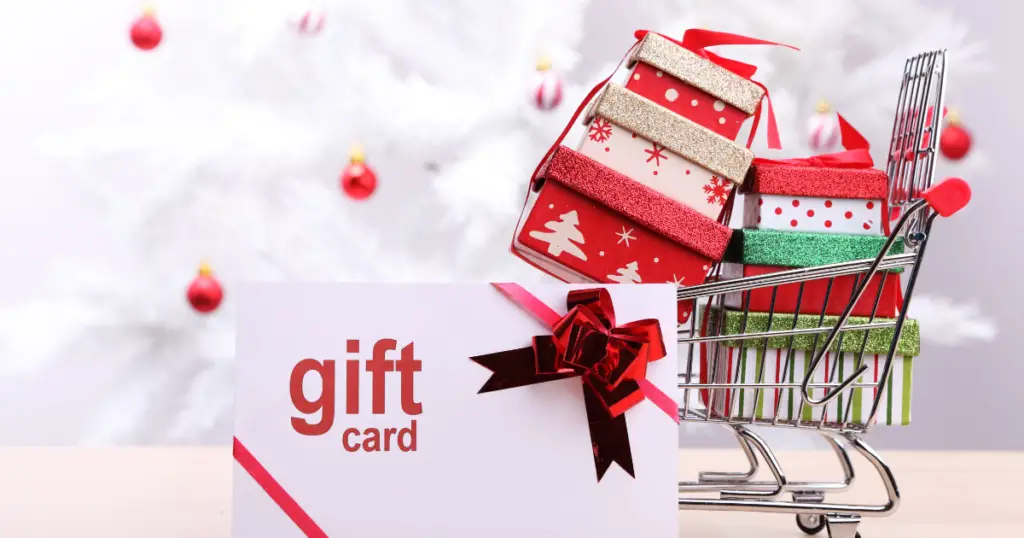 1. Itunes or Spotify gift Card
Most people enjoy music, but none of us enjoy paying for it! I tunes gift cards are a great gift because they can also be used for movies, apps, etc.
That being said, Spotify is still the streaming service of choice! This is also a good selection if you aren't sure if the individual is an Apple user or not.
2. Massage certificate
I think it's safe to say that most of us are stressed out! That is why a massage certificate is an excellent choice for almost anyone.
Try to find a massage place that offers a variety of services (such as waxing and manicures). This will give the recipient even more options in case they aren't a big fan of massages!
3. A movie theater pass
Ever since movie theaters started reopening post-pandemic, I've noticed that the film quality has gotten even better! There are also a lot of amazing new movies and sequels that had been delayed.
A pass to the movies is a great gift for most people, especially as ticket prices climb. A ticket plus theater snacks can easily run $20-$30 depending on where you live!
4. A restaurant gift certificate
Everyone has to eat at some point! And since food tends to be one of most people's top 3 monthly expenses, a good gift certificate can go a long way.
Pick a restaurant you enjoy, one that is central to town, or one that has good reviews! If you don't know a person that well, be sure to select a location that has lots of options.
You can also swap this option out for a cafe, smoothie place, etc. An added bonus? You get to help a small business out and may even help them gain a new customer!
5. Farmer's food box
A farmer's food box offers a variety of high-quality groceries at affordable prices. You can make your customized order of various fresh, seasonal farmers' market ingredients online, saving money, time and energy.
They are delivered weekly to your doorstep, and this gift makes grocery shopping easy and convenient.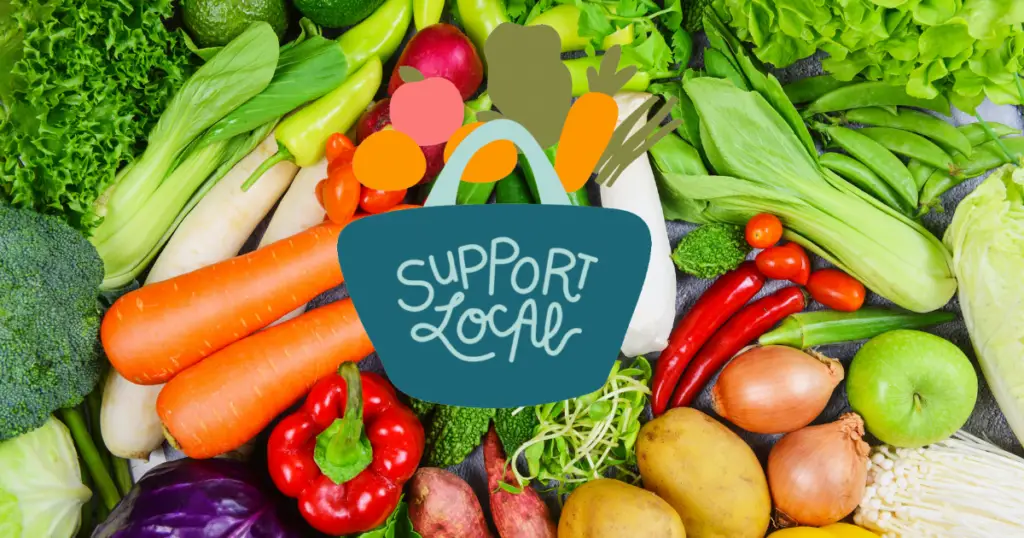 6. Meal box
A meal box subscription gift is excellent and convenient for someone who is always on the go or dreads cooking every night. These are perfect if you aren't sure your recipient knows how to cook.
They will get to select from a wide variety of meal preferences. Afterward, they will be sent all the ingredients and recipes! This can help them learn a new skill or appreciate cooking even more!
7. Book gift card
 There are thousands of books available that would make great gifts. Especially if reading is one of their hobbies! An Amazon gift card would work well because it can also be used on kindles (or anything else on the site.
Christmas Money Gift Ideas for Her
It can be challenging to decide what gift your friend, girlfriend, or mother might like for Christmas. Often, you will need to have an idea of their likes to pick a unique gift. 
Here are a few Christmas money gift ideas for women:
Manicure/Pedicure Certificate
Women's Birch Box Subscription
A gift certificate to a clothing store
A gift certificate to their hair salon
8. Manicure/Pedicure Certificate
Every woman needs some pampering from time to time. A gift certificate for a spa day is a great option and is one thing a woman would love and thank you for. It's a great way to treat her during Christmas time, especially since she would have spent her own money on it anyways!
This can also be a great gift for anyone (men included!). So if you have more than one person on your list, this can help you get multiple presents at once.
9. Women's Birch Box Subscription
This online monthly subscription service delivers a box of 5 beauty products right where you are. Every month she will receive different samples of beauty products specific to her preferences. The Birch Box is also an excellent opportunity to introduce someone to new beauty products and brands. 
I used to have a Birch Box subscription and loved it so much that I ended up getting one for most of my friends and family a few years ago.
10. A gift certificate to a clothing store
No matter if the woman in your life loves shopping or hates it… she still needs clothes! You can never go wrong with a gift card to a clothing store, especially if it is from their favorite store or boutique. They can choose whatever they have always wanted but have yet to get the chance or budget. 
11. A gift certificate to their hair salon
If your mom, sister, or girlfriend has a favorite salon she frequents for her hairdo, this could be the perfect Christmas money gift.
As someone who has curly hair, I'm used to spending easily a hundred dollars to get a cut with a specialist. If the woman in your life has curls, dyes her hair, or likes to change things up a lot… she is probably spending around the same!
She can go any day she prefers, or you can even book an appointment for her. This gift certificate will show her that you care for her specific needs and will leave her looking great too.
Christmas Money Gift Ideas for Him
Getting the perfect Christmas money ideas for the man in your life can be a big challenge. Especially when they seem to have everything they need!
You'll want to be careful about what you choose, but the gift should still be fun and exciting. It should also complement his style and make him feel special.
Here are a few Christmas money gift ideas for men:
Shoe Store Gift Certificate
Men's Birch Box Subscription
A gift certificate to an electronics store
Dollar Shave Club Gift box subscription
Book gift card
12. Shoe store gift certificate
Although every man would love a shoe gift, getting the perfect fit for any guy can be daunting. A shoe store gift certificate will solve the problem. It allows him to pick out the shoes he likes and is comfortable with.
13. Men's Birch Box Subscription
Men's Birch Box service delivers high-quality products every month, such as men's grooming products, skincare or shaving products, and cologne. Whether you buy a one-off gift or several months of subscription service, it's an excellent gift for that deserving husband, dad, or friend. 
You may have noticed that I also mentioned this in the woman's section! This is a great gift for anyone, provided you know them somewhat well. I wouldn't recommend this gift to strangers or co-workers… they might think you are trying to tell them something!
14. A gift certificate to an electronic store
Electronic gadgets are popular with men, so a gift certificate to an electronic store is a sure thumbs up.
The choice is broad, from wireless headphones and video games to upgrading his phone or laptop. This gift certificate will surely bring practicality, convenience, and fun into the man's life long after Christmas.
15. Dollar Shave Club Gift box subscription
The Dollar Shave Club produces high-quality razors and other grooming accessories at very reasonable prices. With this monthly subscription box, you can get everything you need for a good shave delivered to your doorstep every month.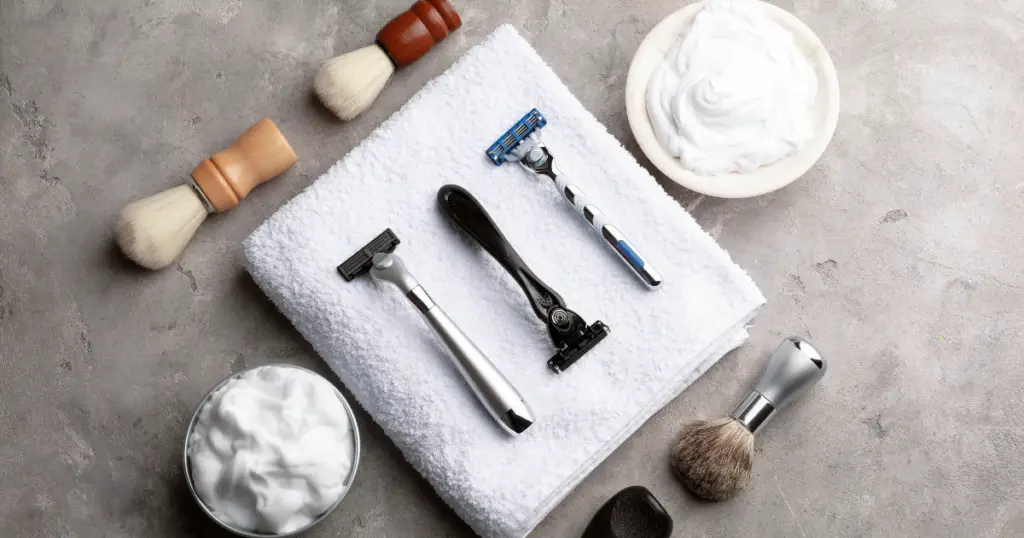 Christmas Money Gift Ideas for CoWorkers
Christmas money gifts will go a long way in showing how much you appreciate your coworkers. With many ideas available, getting a gift for your coworker can be easy.
But you may have some picky coworkers that would need careful consideration. You also want to get them something that is meaningful and can be cherished long after the Christmas season. 
Here are a few Christmas money gift ideas for coworkers:
Coursera subscription
Coffee gift card
Office Supplies gift card
Transportation gift card
Airbnb gift card
16. Coursera subscription
Coursera is a great gift for co-workers so that they can continue their professional development. There are also many fun courses that someone can do to learn more about their hobbies!
I recently completed the Google Project Management Certificate Program on Coursera. While I loved the program, I did not love paying for it. Most people are hesitant to sign up for an online course because they don't want to pay for it… which is what makes it an excellent gift!
17. Coffee gift certificate
Most people love coffee. And even if they don't, there's always hot chocolate!
Coffee is a nice gift for coworkers because a lot of people get caffeine on their way to the office or as a break in the middle of the day. Over the course of a year, this cost really adds up!
One company I worked at even had a slack app that would automatically set you up with a random person at the company for a coffee chat each week. This was a great way to get to know others at the company who may not be on the same team… proving that coffee truly bonds us!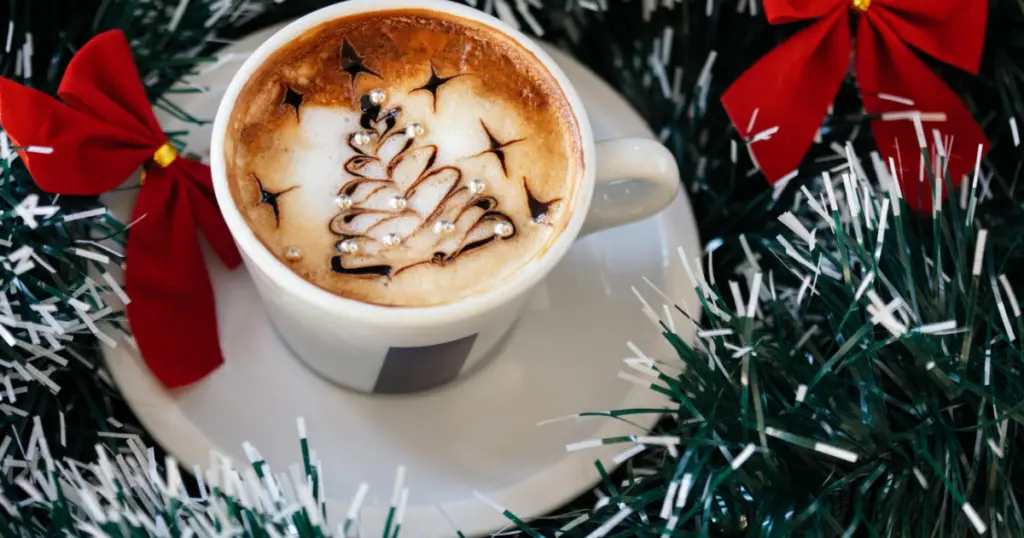 18. Office supplies gift card
Though the office probably supplies a lot of supplies, they probably don't supply the fancy ones! We all know the joy of having a pen that writes well, colored post-its, or even some miniature desk decorations. Unfortunately, most of us are extra lazy when it comes to personalizing our office space.
Who wants to spend their hard-earned money from working on decorating their own work space? Nobody! So get your co-worker the gift card.
19. Transportation gift card
Unless they work remotely or live in the office building (weird, btw)… your coworkers probably have a commute. Bus, train, gas… all of these commute options probably have a gift card you can get for your co-worker.
I have yet to genuinely meet anyone who bikes to work, but perhaps there is a gift card for them too.
20. Airbnb gift card
I recently heard about these and think they are the coolest gift idea! Though Airbnb gift cards might work for anyone on your list, there is a good chance your coworker might need it the most.
Whether they are booking a vacation from the office or traveling for work, this will be an excellent Christmas money gift!
Final thoughts on Christmas Money Gift Ideas
Money makes a great gift because it can be used for anything. You can give your loved ones a Christmas money gift in the form of a card, certificate, or straight-up cash!
I hope this has given you some inspiration for your holiday shopping.
What gifts are on your shopping list this year? Did I miss any Christmas money gift ideas? Leave a note in the comments below!