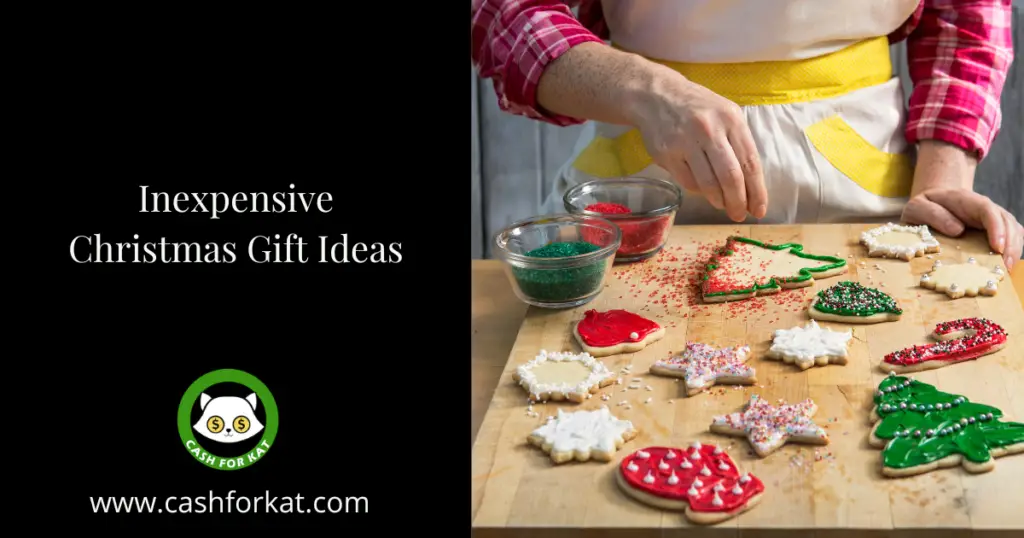 Inexpensive Christmas gift ideas are hard to come up with. With family, friends, coworkers, and party hosts to shop for… it Christmas can quickly become an expensive time of year.
I've even found myself in a creative rut, giving the same presents each year or giving the same present to multiple people on my list! That is why I decided to brainstorm a list of gifts that won't break the bank.
In this article, I will provide you with some ideas for inexpensive Christmas gifts that are sure to please everyone on your list. I've included free gifts, ideas under $25, and ideas under $50 to help you stick to even the strictest of budgets!
Table of Contents
Free Christmas Gift Ideas
Wash their car
A homemade card
Make a voucher for a free babysitting session
Write a poem or song about your relationship
Create a PowerPoint of your journey together
Wash their car for free
A lot of people want their cars washed, but nobody ever wants to spend the money! With the changing seasons and potentially muddy road conditions, Christmas is the perfect time to wash a car.
This is a great option because you don't have to use any unnecessary cleaning products or go through the trouble of getting your car detailed. You can use a car-safe soap and a quick wipe-down using old towels.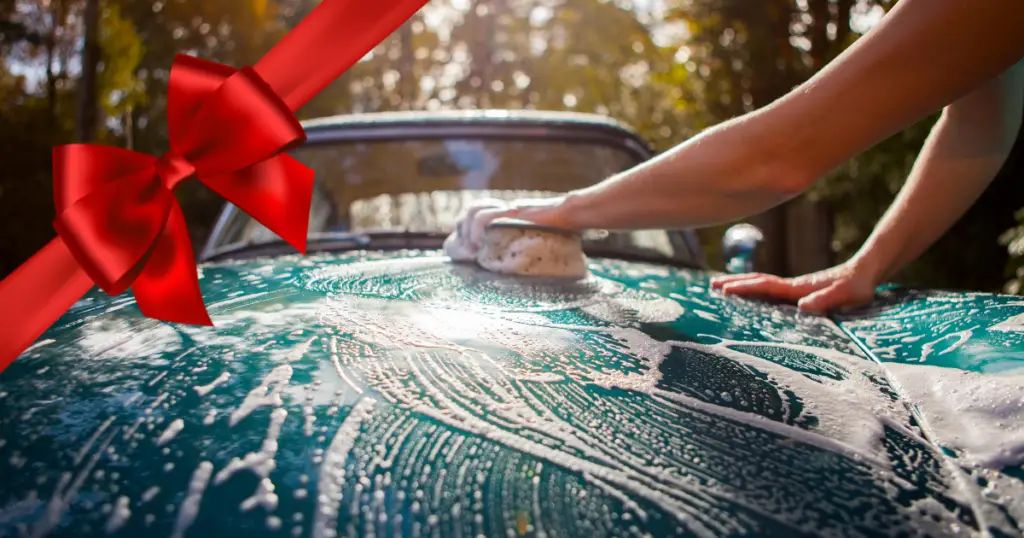 A homemade card
A homemade christmas card will be a delight to someone's eyes. It doesn't have to be elaborate, and it doesn't have to cost a lot of money. You can get amazing ideas from Pinterest. 
This is a good option because it will bring out the creativity in your significant other. All you have to do is design a card using the photos from the holiday you want to share. You can even edit it for free using a design tool like Canva. If you are particularly artsy, you can even make the whole card by hand!
Make a voucher for a free babysitting session
A free babysitting session is a thoughtful Christmas gift for many reasons. For one, it gives the recipient some time back to themselves or so they can spend it with their significant other. Additionally, the kids get to enjoy some fun time with you!
You can make a babysitting voucher on nice paper or simply write what your gift is on a nice holiday card.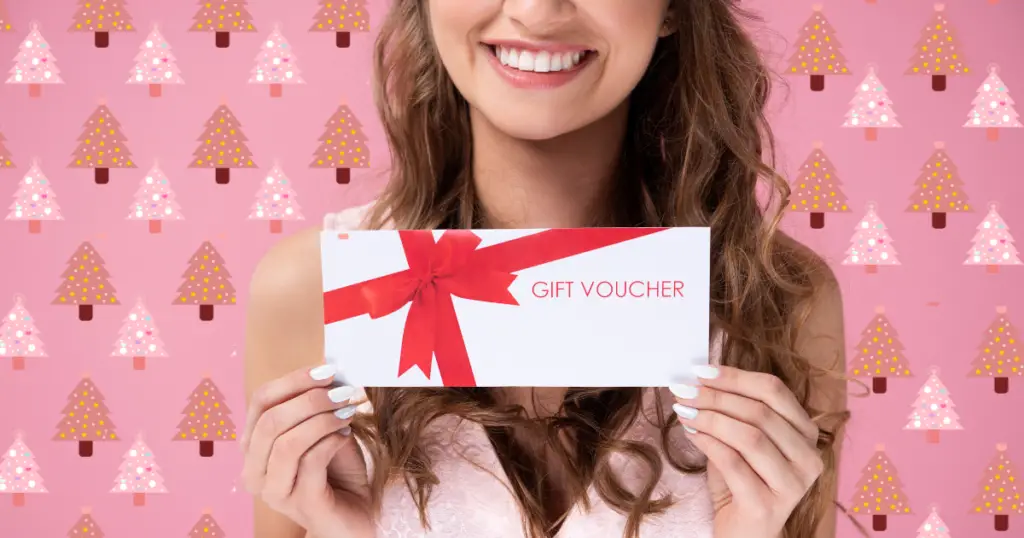 Write a poem or song about your relationship
This is also a great option if you want to break the ice with your partner or just make them feel special this Christmas. You can create a poem or song about how you have had a wonderful life together. 
You can also include the details of the special moments you have shared. This gift is not expensive, but it does require a bit of musical ability and planning in advance!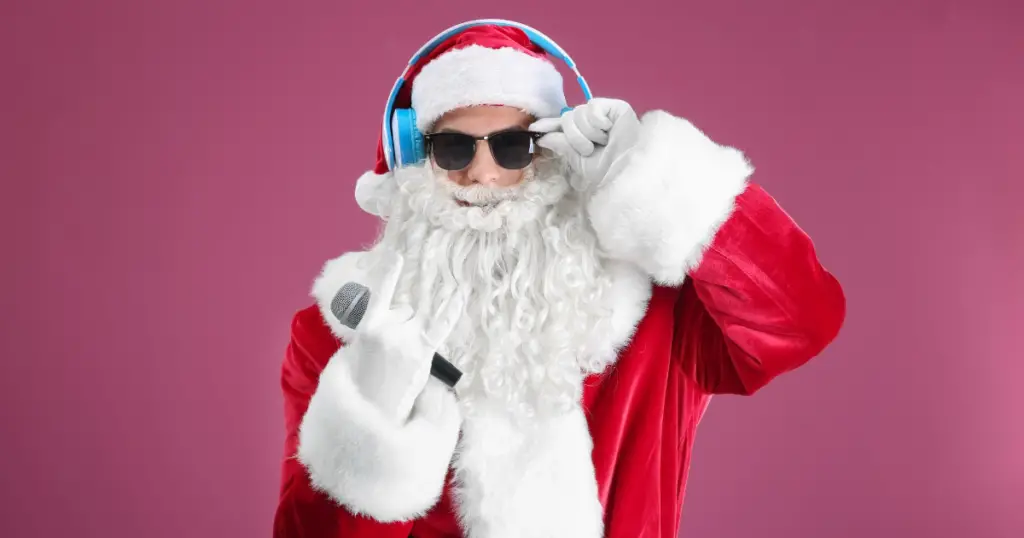 Create a PowerPoint of your journey together
The gift is not only free but is also something personalized. There is an endless amount of ideas you can use to make a PowerPoint that is customized for your recipient.
A timeline of your relationship, photos, journal entries, handwritten letters, and other precious mementos are all things you can include in a PowerPoint. You get to make new Christmas memories while going through your old ones!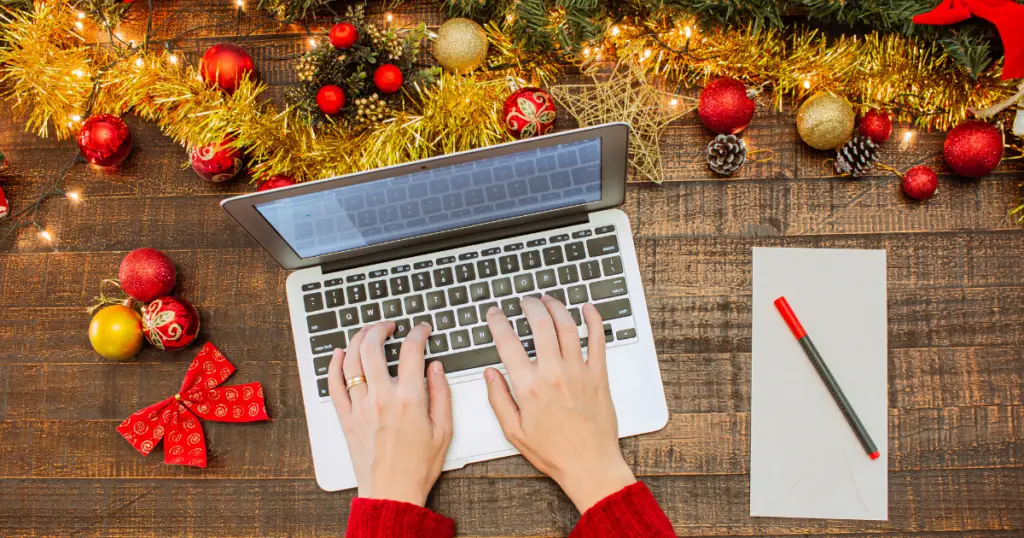 Inexpensive Christmas Gift Ideas under $25
Make them a baked goods basket
Festive mug
A customized ornament
Framed photos
A personalized family calendar
A trip to the ice skating rink
Scented candles
Festive plants
Make them an affordable baked goods basket
A basket full of baked goods is a unique gift idea and it will be a big hit on Christmas morning. Dollar shops are best for shopping basket decorations and this is an idea that can be customized and personalized.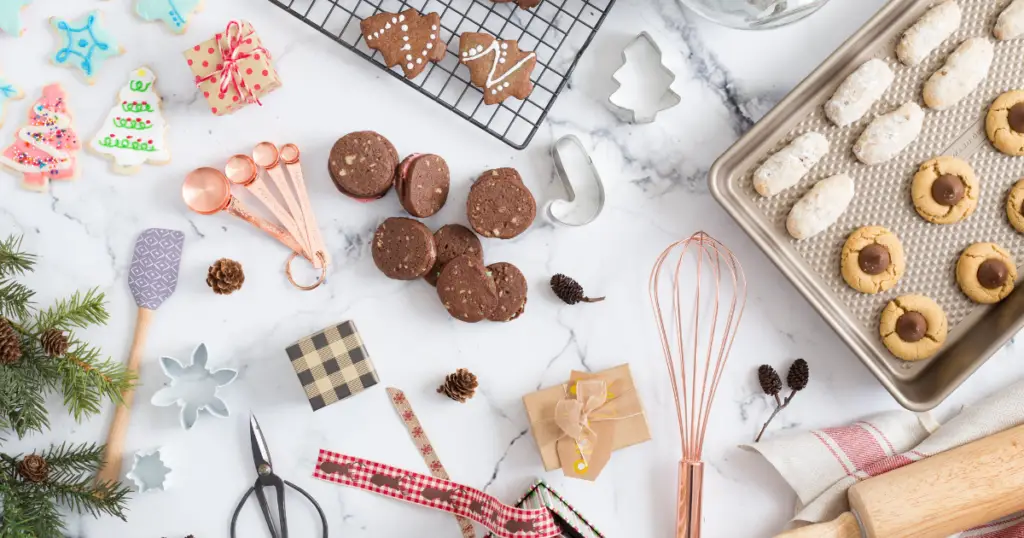 An inexpensive festive mug
This is another great gift idea under $25 that will be especially great if you are entertaining the people you love at your Christmas Eve party. You can easily find a festive mug in a dollar shop. 
An affordable customized ornament
DIY Christmas ornament is a gift idea that people will cherish for a lifetime. This is a great gift idea for your dear and near ones. Ornaments can be reused every Christmas or for other holidays.
Framed photos
A good photographer will also take great photos. You can buy framed photos of your friends, your spouse, or any other photos you think your friends or family will like. There are several affordable frames from Dollar stores for this Christmas! 
A personalized family calendar
A personalized family calendar is a great idea. This can be a keepsake for several years. Every day will remind them of your love for them, and they will be reminded of how important they are to you.
A trip to the ice skating rink
An ice skating rink is a great place to take a break and have a blast. You can choose a different place every time, and it will be a much-appreciated gift. For only $25, this is a gift that will always be remembered!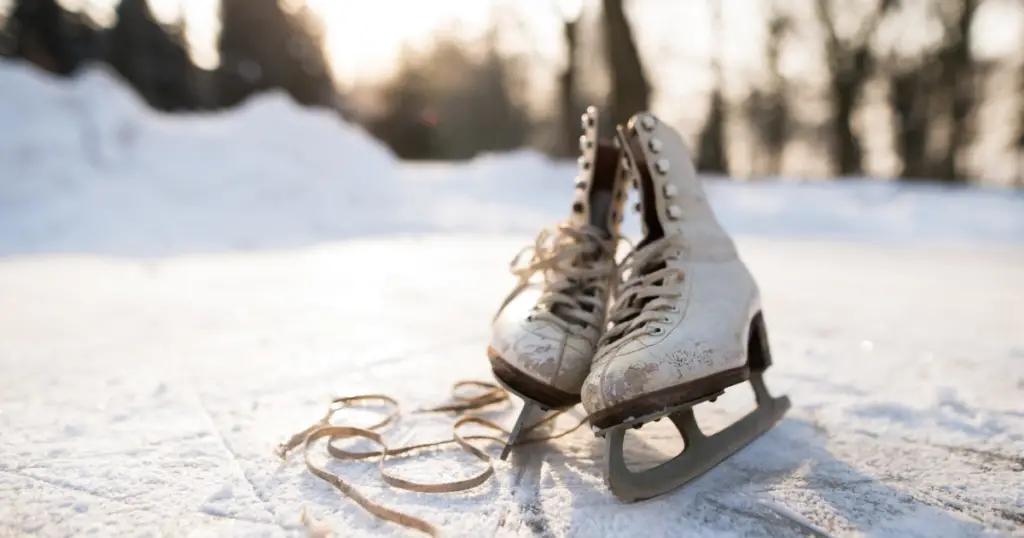 Scented candles
Scented candles are lovely gifts. These are inexpensive but can last for many months!
You can also personalize the candles by adding personal messages or pictures. Some candle sellers will even let you have a surprise hidden in the wax that is revealed once the candle has been used! This is a wonderful way to bring a million-dollar smile to your friend's face.
Festive plants
Festive plants on Christmas are a great idea. You can buy them from dollar shops or take a trip to your nearest garden center. A traditional plant to give during the holidays is a Poinsettia, but you can give other plants as well!
A good option is to buy a plant that fits the person's lifestyle. Cactuses and air plants are easy to care for if the person doesn't have a green thumb. Succulents are small and enjoyed by most people. Ivy plants can often thrive in low lighting areas (like in apartments!).
A word of caution, be sure to make sure the plant is pet friendly if the person you are gifting it to has furry companions!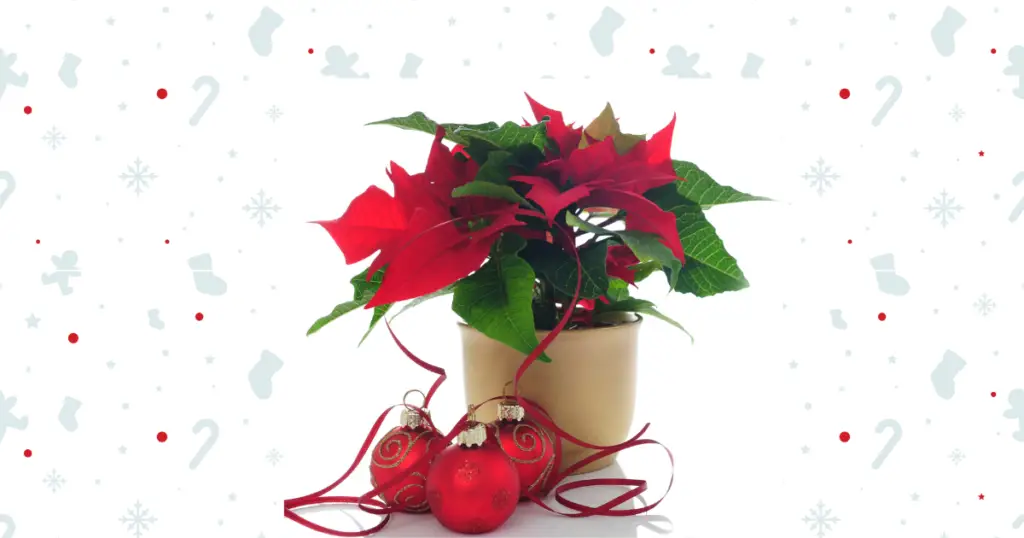 Inexpensive Christmas Gift Ideas under $50
Make them a home-cooked meal
Tickets to an event (local concert/play/sport)
An oil diffuser with scents
A nice blanket
A bathrobe and slippers
An art kit
Bottle of wine
Massage certificate
Make them a home-cooked meal
Cook your partner or friend a delicious meal and make it something special! You can make a traditional Christmas dinner or cook their favorite cuisine. Another excellent option is to purchase a food delivery box like Blue Apron or Hello Fresh to make the cooking process easy. You can even cook together because these meals are fun to put together!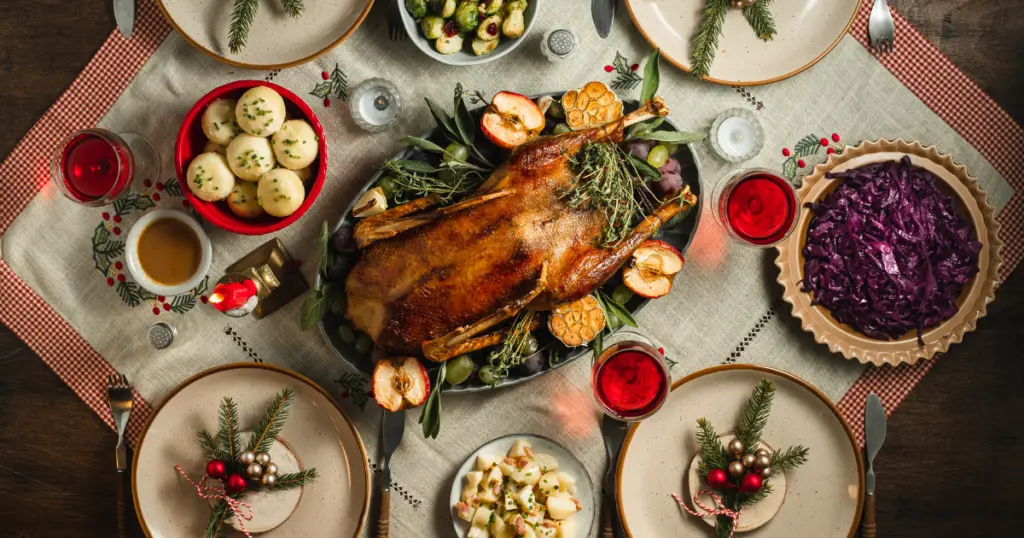 Tickets to an event (local concert/play/sport)
A local concert/play/sport is a great idea. This can be an activity you do as a couple or an event you enjoy together. You can either buy them the tickets in advance or you can simply ask them to look forward to your invitation. It's a great Christmas gift idea for under $50!
An oil diffuser with scents
Let the scent of this Christmas be your house fragrance! Oil diffusers can help you and your loved ones easily get into the holiday spirit.
Choose seasonal scents like pine, cinnamon, pumpkin, or peppermint. Even if you aren't a fan of these fall scents, you can always go with warm vanilla or a cookie scent that is sure to appeal to your whole household!
A nice blanket
Everyone loves feeling snuggly during the holiday season! Even people who live in warmer climates tend to occasionally pop on the AC to get a bit of that Christmas chill.
There are many different blankets that can be a wonderful gift. These days, there are cooling blankets for hotter climates and self-heating blankets for colder ones! You can even check out gravity blankets, which can also help ease anxiety.  A blanket will certainly bring a smile to their faces and will have a great impact on their day.
A bathrobe and slippers
A nice bathrobe and slippers can be a great way of showing your loved one that you care. Not only is this a great stand alone gift for under $50, but you can even pair it with a self-care kit to make a truly luxurious present.
There are also many ways to customize this kind of gift, such as choosing a particular color set or having the recipient's name embroidered. You can even get a matching set for their significant other, sibling, or other family members!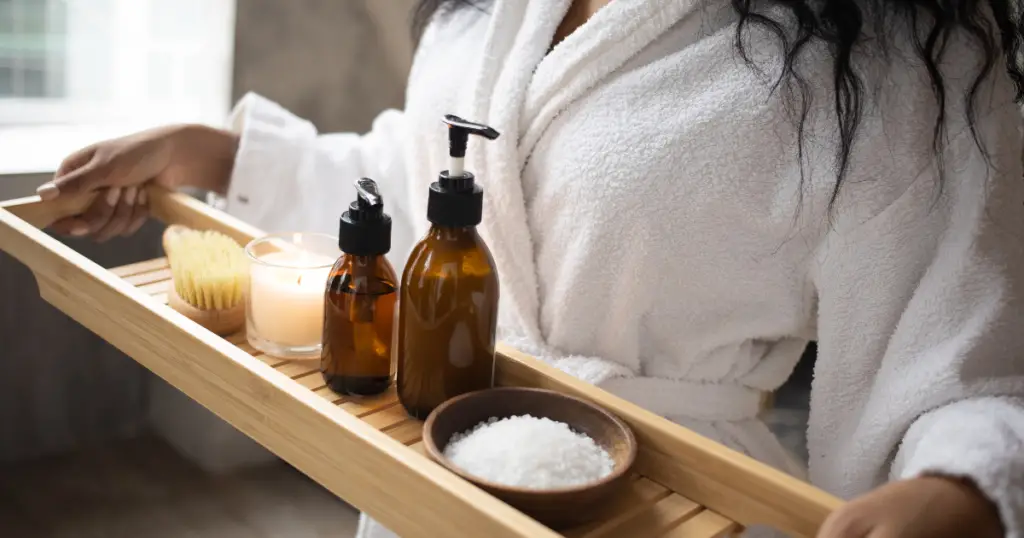 An art kit
Having a hobby is good for the soul. That is why an art kit is a great Christmas gift idea if your loved one enjoys crafts. It is also a gift that will last them a long time and can be used for many years to come. 
For beginners, you can provide water colors, paper, brushes, and colored pencils. For the more advanced, you can look into easels, canvases, and acrylic paints. If your person is more of an expert, perhaps a gift card to a good art store would be best so they can select their own items. 
Bottle of wine
A nice bottle of wine would be a great gift if your loved one enjoys to unwind with some booze. And if you are lucky, they might even share it with you!
If you aren't sure what to get, I would recommend going for a Cabernet Sauvignion in the $20 or so price range. Most people consider wines that are aged to be "fancier" but I recommend actually prioritizing the region the grapes are grown in. Some regions to keep an eye out for would be France, Chile, and Napa Valley.
There are also wine apps available that allow you to scan the label and see how others have rated the wines. Another fun way to get started would be with a wine subscription box because these will allow your recipient to receive bottles suited to their particular taste.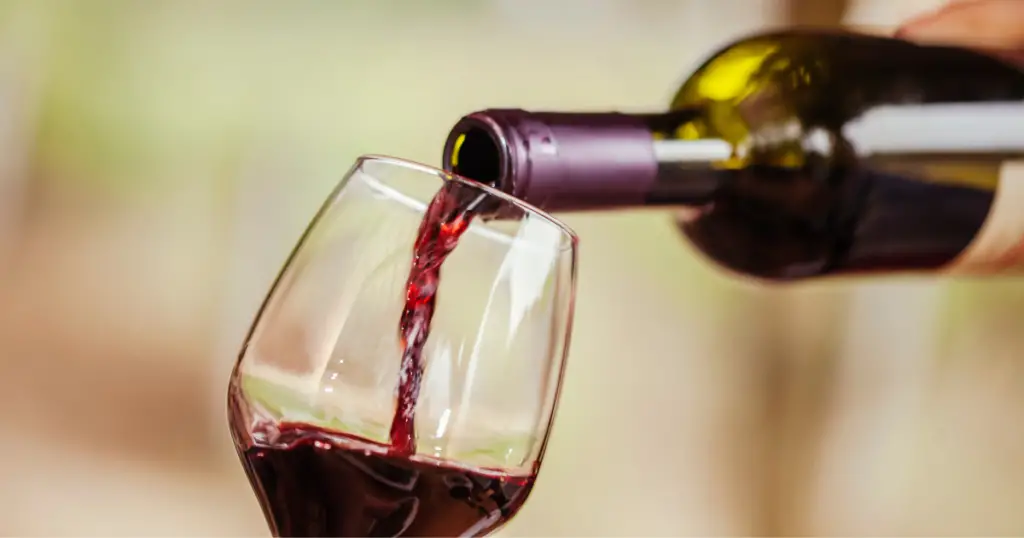 Massage certificate
This is something your loved one likely needs but probably doesn't buy for themselves often. Many people find massage therapy beneficial for their both their physical and mental well-being. 
There are all sorts of massages available, from stress releaving to pregnacy massages! If you know the recipient well, you can even do a packaged massage for couples.Give them this opportunity to indulge in this wonderful and relaxing therapy for Christmas!
Final thoughts on these inexpensive Christmas gift ideas
Christmas is a great time for giving gifts. Not only is this the time for shopping, but it is also the perfect time for giving gifts. The above-mentioned gift ideas will do the job nicely. 
I hope these ideas give you some inspiration for finding the perfect inexpensive gift for your loved ones this holiday season!
Who are you shopping for this holiday season? Did you see a gift on the list that you might make or buy? Leave a note in the comment section sharing your inexpensive Christmas gift ideas!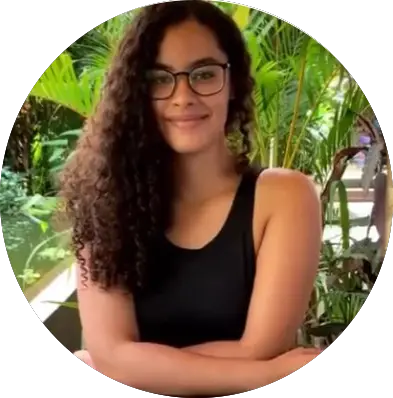 Kathryn Rucker is a sales consultant and content writer. With 7+ years of sales experience, she is passionate about helping businesses and individuals grow their sales pipelines by improving their online presence.
She has been traveling full-time since 2018 thanks to the location and financial independence she has gained from her business, Kat Rucker Consulting Group. You can connect with her on LinkedIn.