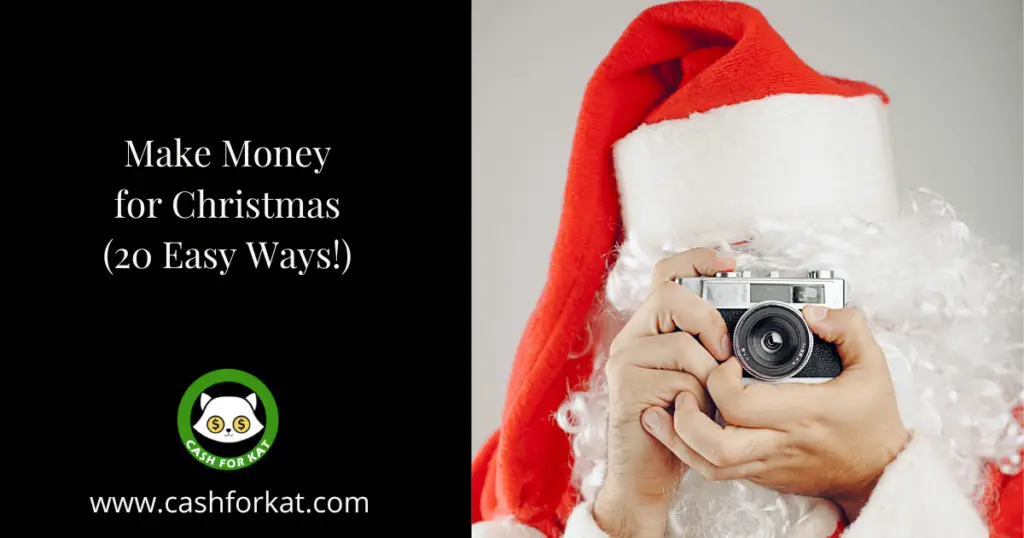 It's the holiday season and what better way to celebrate than by sharing some tips on how to make money for Christmas? 
In this post, I will share 20 different ways that you can make some extra cash in the lead-up to Christmas.
 So whether you are looking for a little side income or want to make some major profits, read on for these top tips!
How to Make Money for Christmas
Making money over Christmas is fun and can be done in several different ways. You can either get paid to spend Christmas day with your family, or you can make money from your spare time. 
You can also make money from home by selling some of your unwanted Christmas decorations. Here are 20 ways that you can make some extra cash in the lead-up to Christmas: 
1. Christmas Treat Baker
Sharing your passion with loved ones in the form of delectable delicacies throughout the holiday season is the ideal way to offer a gift that is truly one that comes from the heart, and Christmas is the right time to do so. In addition, I find that it helps me save a significant amount of money in comparison to purchasing presents from a store. 
One of the finest emotions in the world is knowing that you have made someone you care about happy by providing them with something unique and personal, such as goodies that you have baked at home, and I adore seeing the grins on their faces. You can create delicious treats that can include bread, cookies, truffles, or cakes. 
These sweet treats can be the perfect way to share some joy and goodwill with your family and friends this Christmas. It's a relatively easy task to undertake, and the cost of items needed can be minimal. 
In my personal opinion, this would be one of the most enjoyable ways to make some extra money during Christmas, and the skills and memories that you will be able to create along the way will mean that it will not only be a very good job for you but also you and your family.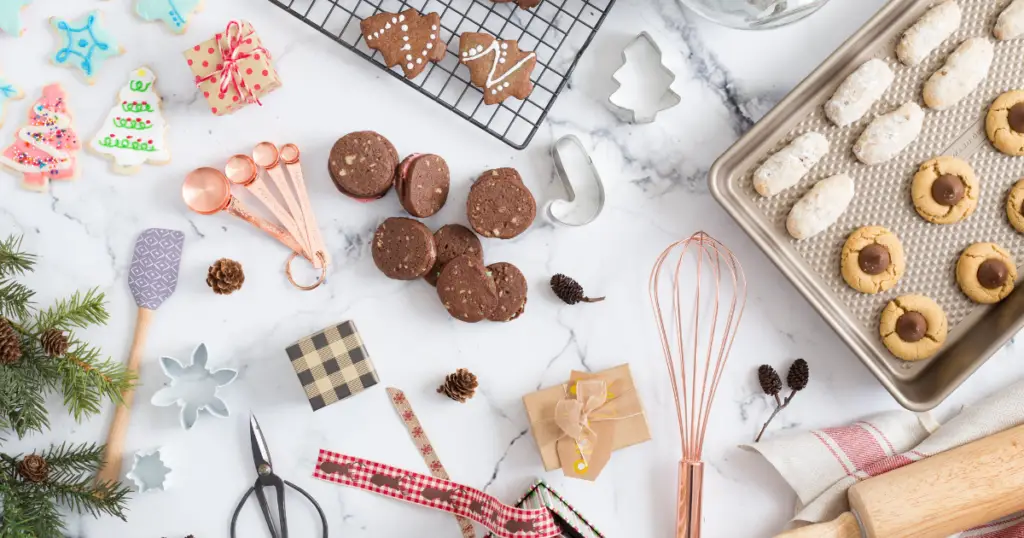 2. Christmas Lights Tour Guide
It's a known fact that some neighborhoods go crazy for Christmas. I've even been to neighborhoods where they have their radio station with Christmas music that syncs up to the lights flashing on the decorations of their house!
As a Christmas Lights tour guide, you can help families get into the holiday spirit. You can take little kids around to see the Christmas lights while their parents are busy.  or you can be the designated driver and take adults around for a spiced-up version. No matter how old you get, everyone loves looking at Christmas lights!
3. House Decorator
Of course, if people would be interested in a Christmas lights guide, then they likely will also need somebody to help them put up their lights! You can decorate the inside and outside of someone's home. Or offer a package rate to do both!
Make sure you have all the tools you might need,  particularly a ladder.  For this money-making idea,  you might want to invest in insurance and safety equipment. Lighting can be dangerous work, and it is best to be cautious while installing or removing decorations.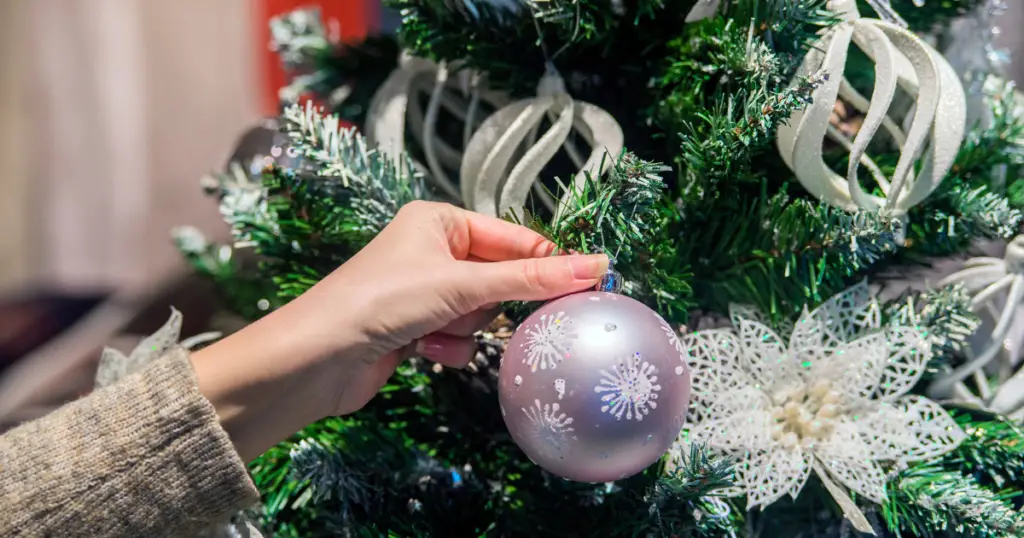 4. Mr. and Mrs. Claus
Pick up a costume and you've got yourself a great way to make money.  Kids love seeing Mr. and Mrs. Claus each year, even adults love a good photo opportunity for their Instagram pages. 
It's a good way to put a little extra money in your pocket in a few weeks. It could even be a chance for kids to learn something about Christmas legends, and for adults, it can be a nice little pick-me-up. 
Mr. and Mrs. Clause is a fun job for all. It requires a little bit of your time, but the money is pretty good. There are several different outfit choices you can choose from. 
For the real experts out there, you can consider becoming the official Claus. You can be the one who delivers presents to children each Christmas.
5. Christmas Party Planner
The holidays can be overwhelming. Not only do people have a lot of parties to attend,  but chances are they also want to throw their own. There are parties with co-workers, friends, close family, and kids…. It never ends!
That is why many people save themselves the headache and select a party planner to help. Luckily, Christmas decorations and themes are pretty straightforward!
6. Tree Pick Up, Decoration, and Removal
A lot of families don't go through the trouble of decorating their whole home.  stop being said they still want something to make them get into the holiday spirit.   A Christmas tree is usually a must-have item, but it can be annoying to set up and decorate.
For real trees,  you can offer pick-up, decoration, and removal. You can also do the same for plastic trees, but the best part is that you can reuse them next year!
You may not make a lot of money during your first year with this business because you will need to purchase trees, decorations, etc. That being said, you should be able to turn a decent profit and the following years are likely to be very lucrative!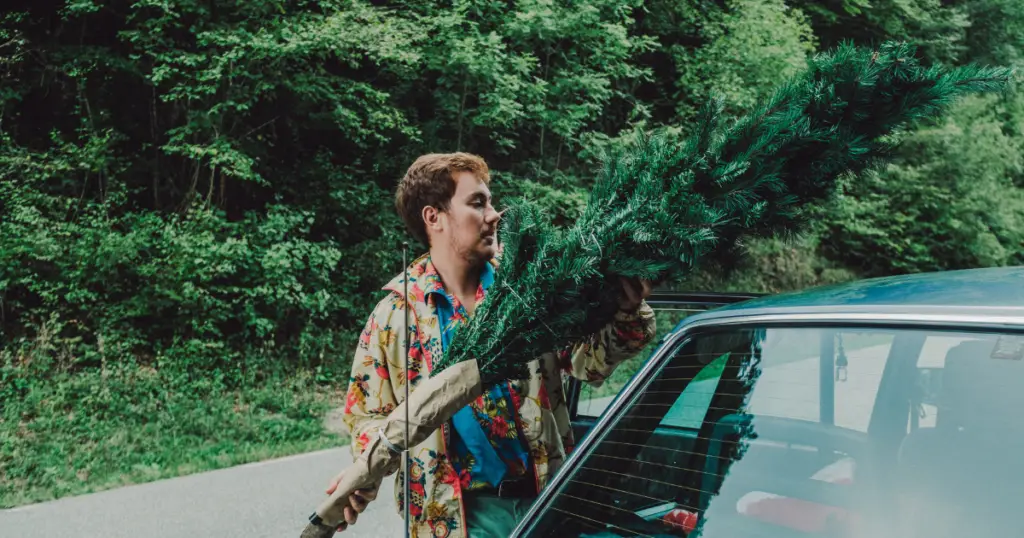 7. Present Wrapper
Easily get clients by charging $1 per wrapped package! All you need is a table, some nice wrapping paper from the Dollar Store, and tape. You'll also want to brush up on your wrapping skills to make sure you can make the presents look professionally done. 
Don't forget to ask permission from stores to station yourself outside malls, grocery outlets, etc. It's an easy business you can make quite a bit of money. You can even stock up on supplies and offer a package wrapping service.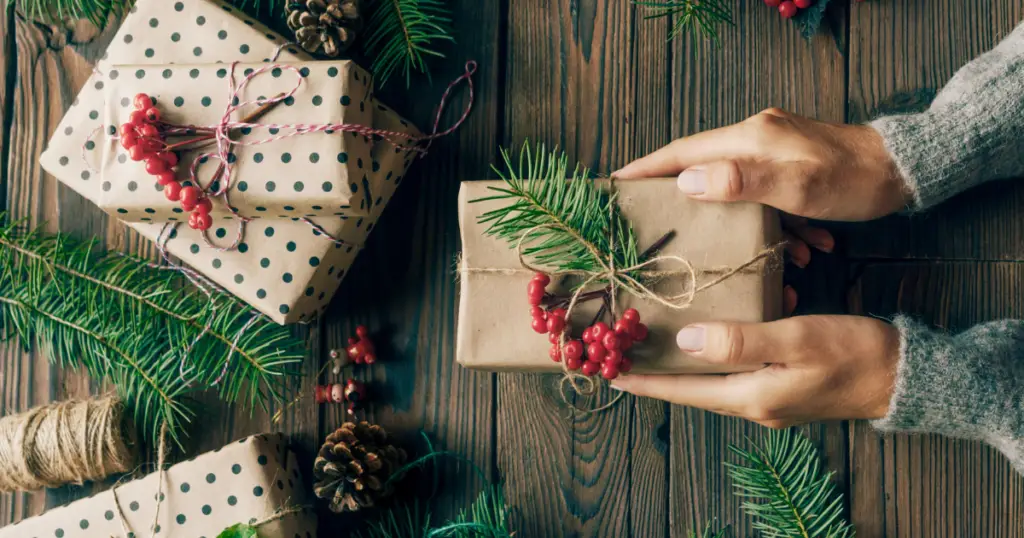 8. Decoration Clean-Up Crew
One way that you can make money in the lead-up to Christmas is by cleaning up decorations. If you have any experience in decoration removal and cleanup, then some companies or individuals would be willing to pay you for your services. 
It's also a great way to stay fit and spend some quality time while earning money. You will need to put in some time, but that is much better than sitting at your desk all day long. So if you have some free time in the next few weeks, consider offering your services as a decoration cleaner! 
9. Christmas Bartender
Looking to make a bit of extra cash? Look no further! A Christmas party would probably be a good place to get started as a Christmas bartender. Many people go out on the night before Christmas to have fun. 
That's why a lot of people end up ordering an early Christmas drink. But instead of delivering that drink to your clients, you can be the one to deliver it. Christmas bartending is a great job if you like working with people and getting paid for it. 
Not only do you need to get a bartender license, but you also need to learn how to mix some drinks. If you want to learn, you can watch some YouTube videos or ask a bartender for some tips. Thus, the only thing people love more than a themed party is themed party drinks!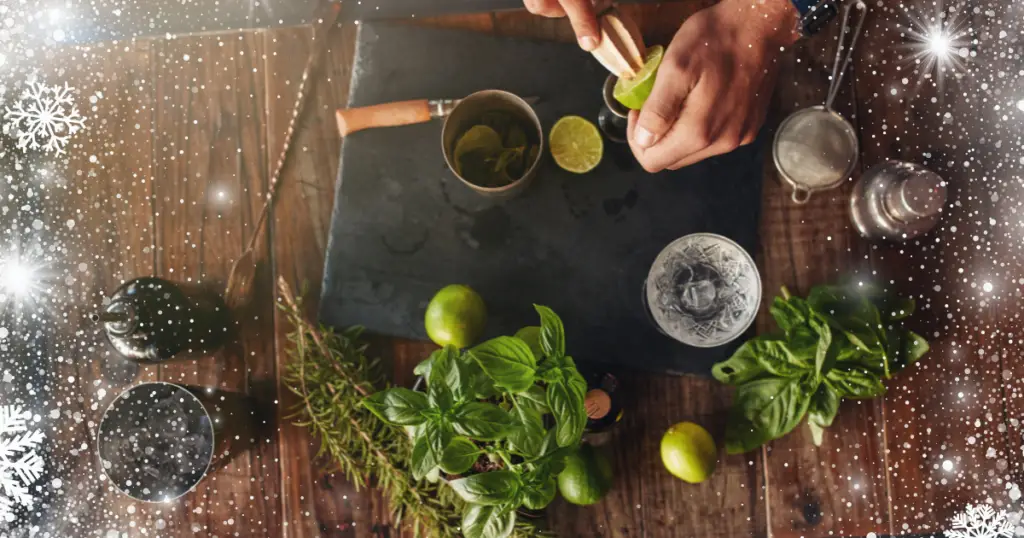 10. Home Chef
Everyone needs to eat and Christmas tends to be the biggest meal of the year! While not everyone will make a party of it, many people will still want to have a nice homemade dinner for their loved ones. 
In this case, a home chef might cook food in their kitchen for the days leading up to Christmas. This is great because most homes should have many of the tools you will need already. You will likely need to pick up just a few ingredients and invest in a few specialty tools that will make cooking easier (like a food processor!). 
Alternatively, if you find a lot of people in need of your services, you might opt for a commercial kitchen. Commercial kitchens will come fully stocked with all of the things you need and also follow local health regulations. You might even prepare food that is "oven ready" so that all your customers need to do is pop it in the oven to finish the cooking.
11. Holiday Scavenger Hunt for Kids
No matter what holiday is taking place kids need to be kept busy! A fun scavenger hunt would be hiding little presents around the home with instructions on how to find them. 
You could even make the scavenger hunt have a goal.  have kids "Help Santa save Christmas!" by creating a backstory for the scavenger hunt.
Here are some scavenger hunt steps to help you get started:
Find the wrapping paper
Find the scissors
Find the tape
Find the present
Find the bows
At the end of the scavenger hunt, they can put together a presentation to give to someone special. This can be a small gift for their parents, their teachers, or their babysitters!
12. Arts & Crafts for Kids
If you have a lot of free time and the creative skills needed to do arts & crafts, consider offering these services for hire. For many people who aren't really into being creative, arts & crafts can be quite fun!
This is another great way to help keep kids busy. And if your kids are the kind who are constantly bored, you might want to consider hiring crafts for them to do for an hour a day.
Most of the arts & crafts are fairly easy to do for kids. But if you have more time to invest, then consider taking on more challenging art projects. You can create and sell your art in the same way a cake decorator or cupcake baker would.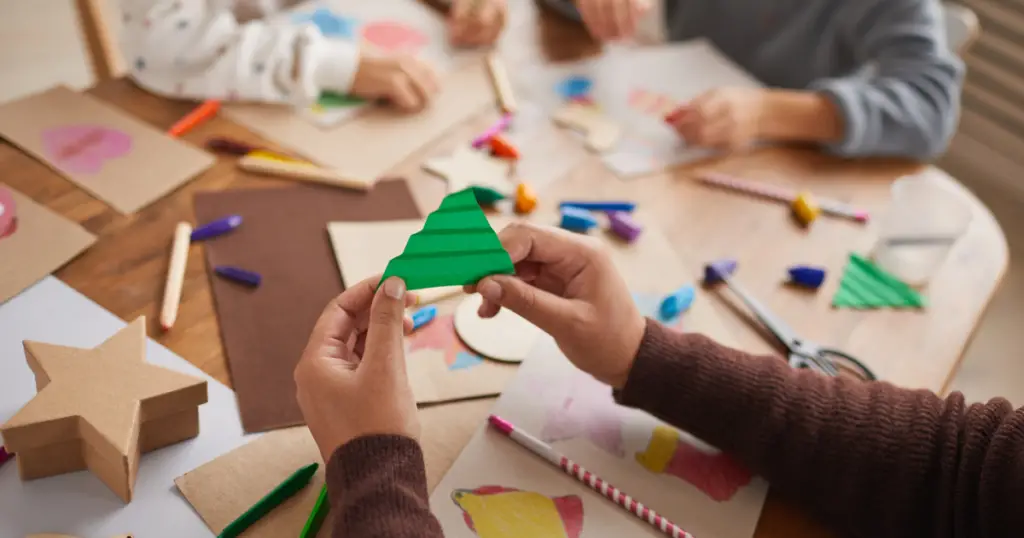 13. Babysitter
Hiring a babysitter for your party is not only a great way to keep your kids occupied for a while, but it's also a great way to make extra money! Many families will pay you to watch their kids, especially for a party with a lot of kids!
To do a job like babysitting, you will need to have reliable transportation. You'll also need to have good communication skills. Babysitters are generally expected to keep track of how much their kids have eaten and how much screen time they've had so they can make sure everyone gets enough.
In other words, you're a lot like a nanny except you work with children! Babysitters don't usually get paid much, but if you are like an extra babysitter for your party, then you might be able to make a little extra cash for your efforts. To work and earn as a babysitter is a little bit of a relaxing job! 
14. Makeup Artist
Many people will hire a makeup artist to do their makeup for a special party or evening event during Christmas days. You might be a great makeup artist but can't compete with a pro. Or you may not have the money to hire a professional makeup artist.
If you have the skills and the confidence, you can do makeup for special events and earn money. Makeup for special events should have a theme (such as Christmas), be completed before the event (which means that you do not need to apply makeup the night before the event), and be the correct size for the client.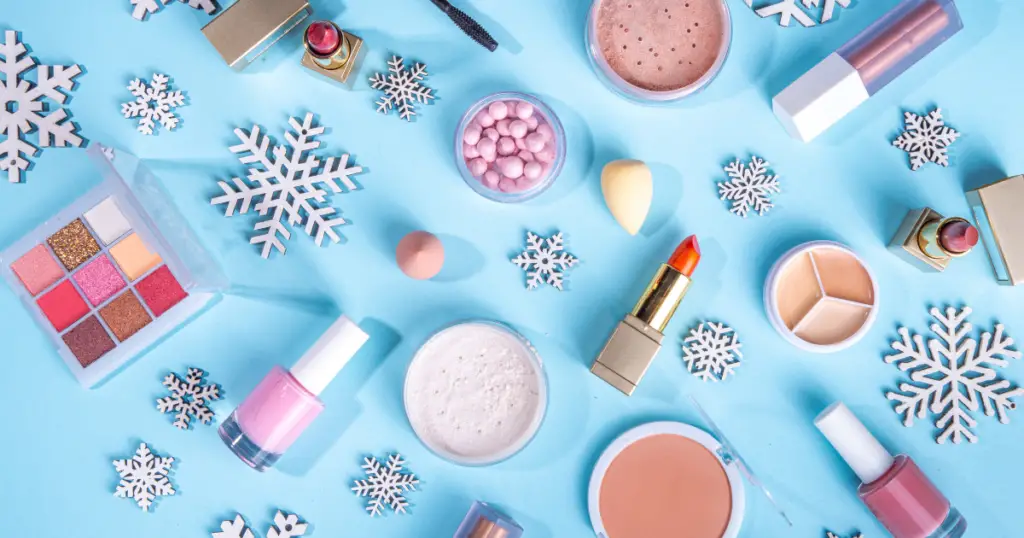 15. Stylist
If you have the skills, then you could offer your services to do hair and style for special events. You could also earn a little extra money doing special events like Christmas parties and weddings. 
You don't need a lot of supplies to start styling different things like hair and nails. You can take your hairstyling skills to the next level by going to school for cosmetology.
Working as a stylist does not have a ton of downtime since most people like to be styled. If you're a bit of a perfectionist, you'll need to be able to take criticism well.
It's a good way to make extra money without spending a lot of time, and you might be able to make a bit of extra cash doing styling!
16. Store Window Painter
A lot of stores don't need a store window painted. However, if there is a chance that someone may see the window and decide to buy something, then it's a good idea to have the store window painted. If you're a creative person, then you might want to offer to paint the windows of stores or businesses.
It's an interesting and innovative way to earn extra money, so if you are creative, you might want to give this a shot! Money is not a lot of money, but if you do it regularly, then you will be able to make more money if the business is doing well or if someone decides to purchase after seeing your skills. 
17. Social Media Content Creator
One of the most popular freelance jobs right now is to make money by creating videos, photos, and written content. A lot of people use social media to connect and share, and many people also make money by creating videos, photos, or written content that is shared on social media. 
It's a popular way to make extra money on Christmas and other regular days, but most people will only earn a small amount. If you are talented with video, photos, or content creation, then you can create social media posts remotely or do it from home. 
Making money on social media can be tough because it requires a lot of time, effort, and creativity, and the money is not all that great. Hope that you will be able to create interesting posts to earn money on social media!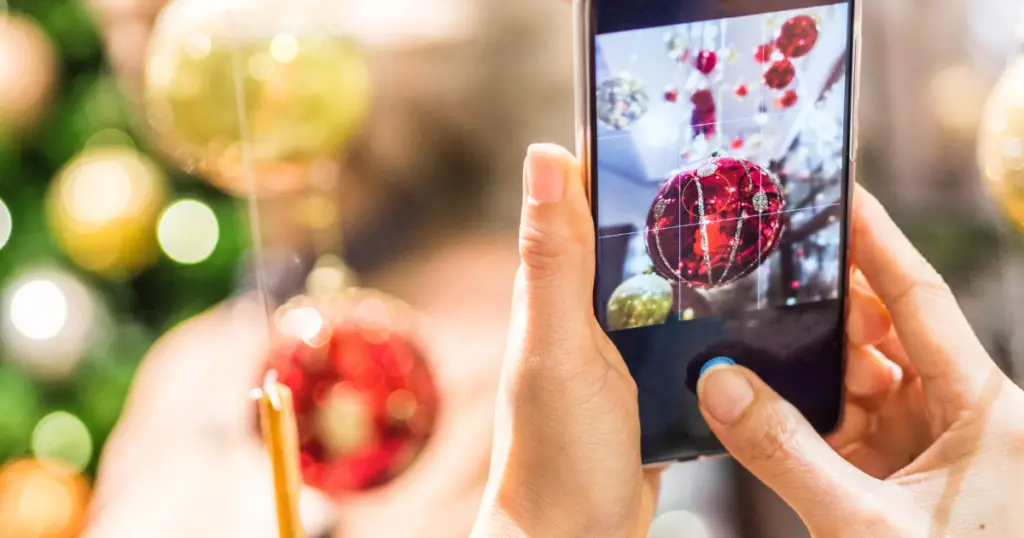 18. Photographer and Card Maker
Everyone wants to have the infamous holiday Christmas card, but nobody wants to do it themselves! Both families and businesses like to send out physical cards during the holidays and they'll need your help to do it. 
Your job is to take pictures of Christmas decorations, Christmas trees, or other special holidays regularly, send the pictures to the client, and help the client put the card together. 
If you are comfortable taking and editing photos, then you might want to become a professional photographer this Christmas! 
19. Seasonal Jobs
Certain industries are known for being busier during the holiday season. When I worked in retail, there were always extra shifts you could pick up around the holidays. This is particularly true if you are willing to work busy hours or during the holidays. 
Not only can you pick up extra shifts, but you can often also qualify for "time and a half". In most states, there are limits on how long you can work each day and week. If the company has you work longer than that, you may automatically get an additional 50% of your hourly rate!
Depending on where you live, some of these seasonal jobs may be available:
Christmas tree cutter
Sleigh driver
Mall Mr. and Mrs. Claus or elf
Christmas Caroler
Mail Sorter
Holiday Barista
Store Sales Associate
Ice skating, skiing, or snowboarding instructor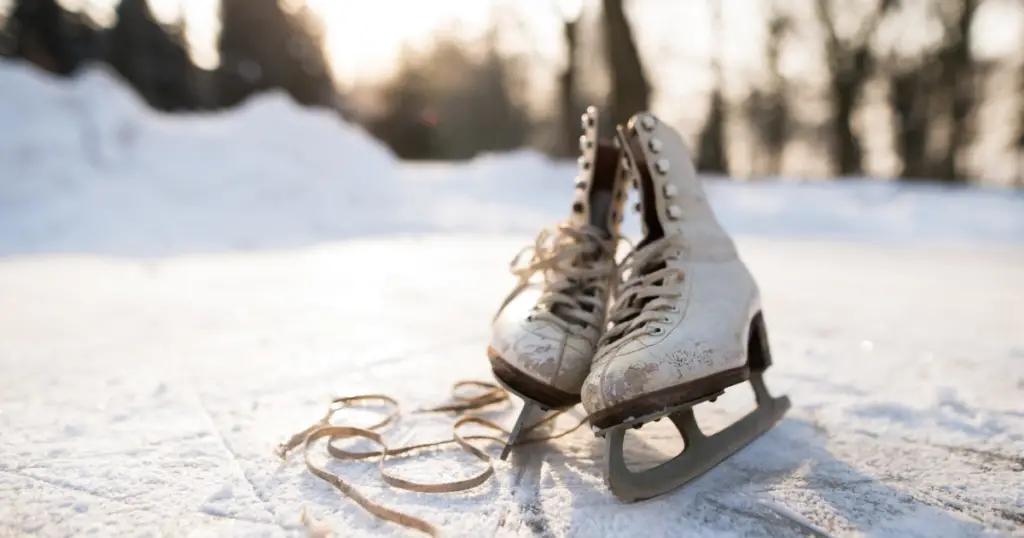 20. Pet Sitting
People often leave town for weeks at a time to take advantage of the slower holiday season. Additionally, their normal pet sitter is probably out of town too! This is an excellent time to start a pet-sitting business.
You can charge whatever you want for the time, and the clients are happy to have a sitter for their pets. The extra money is always nice, but you can make extra cash in a variety of ways in addition to taking care of pets.
I once pet-sat for a co-worker over the holidays and she told me that I saved her over $2,000 for just 10 days of pet-sitting! Of course, I was living in the Bay Area so most services are quite expensive. Regardless, if you are willing to work during a major holiday you will be able to charge a premium!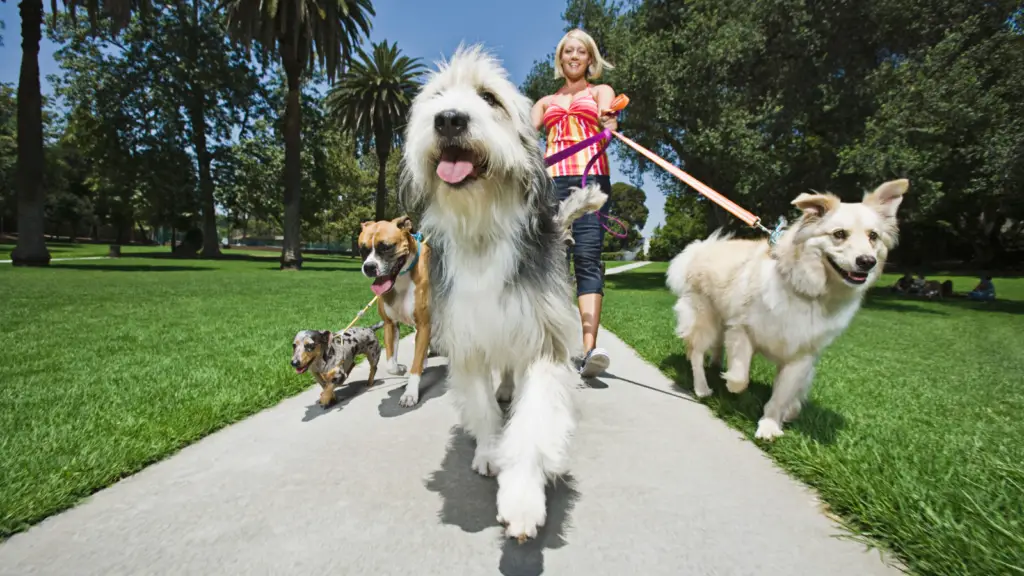 Final thoughts on making money for Christmas
Hence, there are numerous ways that you can earn extra money to make it through the holiday season, and it won't break the bank. I hope you found these suggestions useful and that they will help you make more money for the Christmas holidays!
I hope that at least one of these methods sparks your interest and helps get you closer to your financial goals this holiday season. I wish you all the best of luck as you set out to make some extra money!
What was your favorite way to make money for Christmas? Have you ever tried any of the above ideas before? Please let me know in the comments below!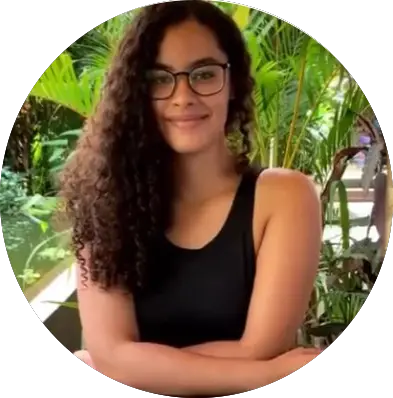 Kathryn Rucker is a sales consultant and content writer. With 7+ years of sales experience, she is passionate about helping businesses and individuals grow their sales pipelines by improving their online presence.
She has been traveling full-time since 2018 thanks to the location and financial independence she has gained from her business, Kat Rucker Consulting Group. You can connect with her on LinkedIn.