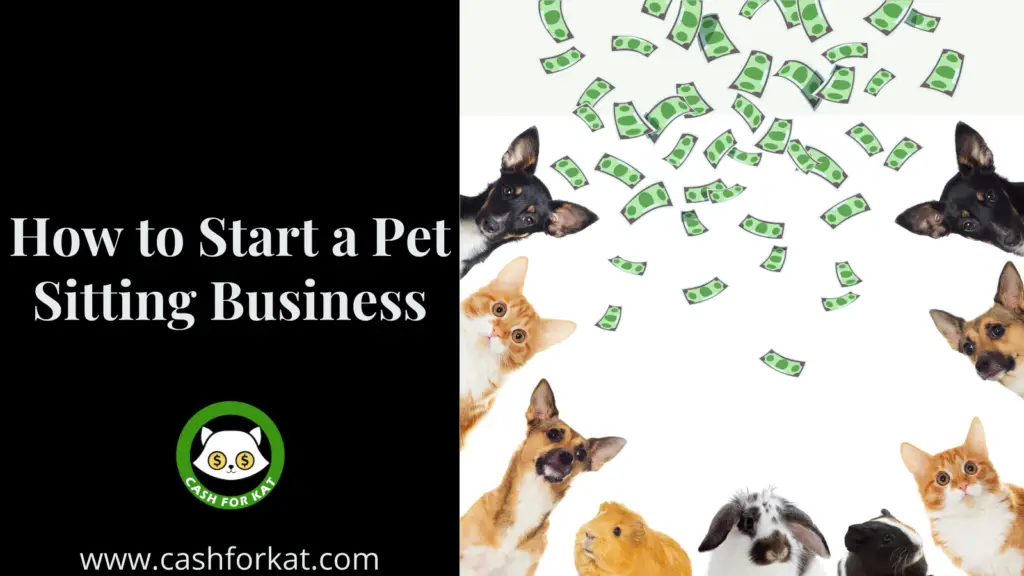 As any pet lover knows, we will go above and beyond to make sure our pets are happy and healthy while we are away. That's our fur baby!

In this post, we will cover how much you can make as a pet sitter, ways to get started, and an extensive list of the pros and cons!
Table of Contents
Is pet sitting profitable?
I first started my own pet sitting business when I was about 13 years old! It is really easy for teenagers to get started on this business because their parents typically have plenty of friends who will need this service at some point. 
For adults, pet sitting can be a very profitable career. That is because there are many pets out there that will need to be taken care of at one point or another!
You may be surprised to learn that the annual demand for dogs in the US is 8 million! In fact, there is much more demand for dogs than there is supply. As a pet sitter, you are not limited to only pet sitting dogs. So this statistic means you should have more than enough animals to take care of! This is one of the many reasons why you should take the next step to grow your business.
It is safe to say that there is plenty of demand for pet sitters. Another nice thing about this business is that there are very predictable times when the demand will increase. If you don't mind working during the holidays you can easily build your new business when people are traveling!
How much does a pet sitting business make?
As with any business, your profit will depend on a few factors. Key factors include the demand for pet sitting services in your area, the different kinds of services you offer, and what kind of competition you may have.
According to Ziprecruiter, pet sitters can make as much as $30,819 a year. This breaks down to about $14.82 an hour, $593 a week, or $2,568 a month. Some pet sitting businesses have reported making up to $88,000 a year, which is pretty impressive.
Offering specialty services or more comprehensive services will, of course, bring in more money. If you are willing to go the extra mile, people will most certainly pay for top-notch care for their beloved pets.
Your rates will also depend on your experience. The more experience you have, the more money you can charge! When you start out, you may need to start on the lower end of the pay scale until you build a good customer base and have positive reviews from your clients. 
How much should I charge for pet sitting?
To decide how much you should charge for pet sitting, you should first take a look at what others are charging in your area. Look for both professional services as well as those run by individuals through platforms like Craigslist. Typically running a Google search for "Pet sitting business near me". This will show you most of your top competitors in the area.
While you are looking up prices, you should also be able to get a good idea of the different kinds of services they are offering that you can add to your list. Also, pay attention to any promotional activities they may be doing (such as discounts or running ads on social media). 
The average rate for a pet sitting service is $25+ an hour. This rate can range from the lower end of $15 an hour to the higher end of $50 an hour. Try using a pet sitting rate calculator to figure out what prices make the most sense for your zip code.
You can also add weekly rates, which are generally around $250 to $375. This is what I did with my business and it can help you easily obtain recurrent clients.
 When quoting a price, don't forget to factor in additional pets. The usual going rate is around $10 for an additional pet. You can also offer overnight services and charge $40 to $75 a night. Even with little experience, these add-ons and services can help you make a good income as soon as you start your business!
How to increase your pet sitting rates
One more thing to consider when setting your prices is the type of pet. If it's a small animal, like a bunny or a cat, most sitters will charge less. That is because you don't need to walk them and they are typically less maintained.
On the other hand, most sitters are able to charge more for animals like dogs. Since you will need to walk them 2-3 times a day walks and pick up their poop, it is not surprising that the price is different than that of a goldfish!
How to start a pet sitting business with specialty rates
One thing that often gets overlooked by individuals who start pet sitting businesses is the opportunity to offer specialty services.
Medical care
If a pet needs medical care, you should charge extra for that service. The average cost range is $5 to $15, depending on the medications. Injections are on the higher end of the scale, whereas a pill medication would fall on the lower end.
In addition, some pets will need 24/7 medical care, and you can charge $200 a day for this kind of care. Chances are you will need to complete a pet first aid and CPR course to be able to offer these kinds of services.
It may be well worth the investment as most pet sitters do not go the extra mile to obtain these. Being able to handle many different kinds of pet emergencies will make you very marketable in this industry.
Bathing and grooming
Offering bathing and grooming in your pet sitting business can also bring in an additional $75. This is a great add-on service as it will help you maintain a higher monthly income outside of the holiday season.
You may not be able to offer this to every client as some animals will require professional grooming tools. That being said, if your clients have the things required for low maintenance and at-home grooming then this can be an easy upsell.
Exotic pets
One last specialty add-on to consider would be exotic pet care. Similar to the medical care example from above, you may need to take additional courses to be qualified to offer this service. On the plus side, you will be fulfilling another niche that has high demand and rates!
Of course, I don't recommend taking care of something like a lion (which is likely illegal anyways). Many animals fall into the "exotic" category for most pet sitters. This can include animals like geese, snakes, spiders, and anything else that is a bit less traditional.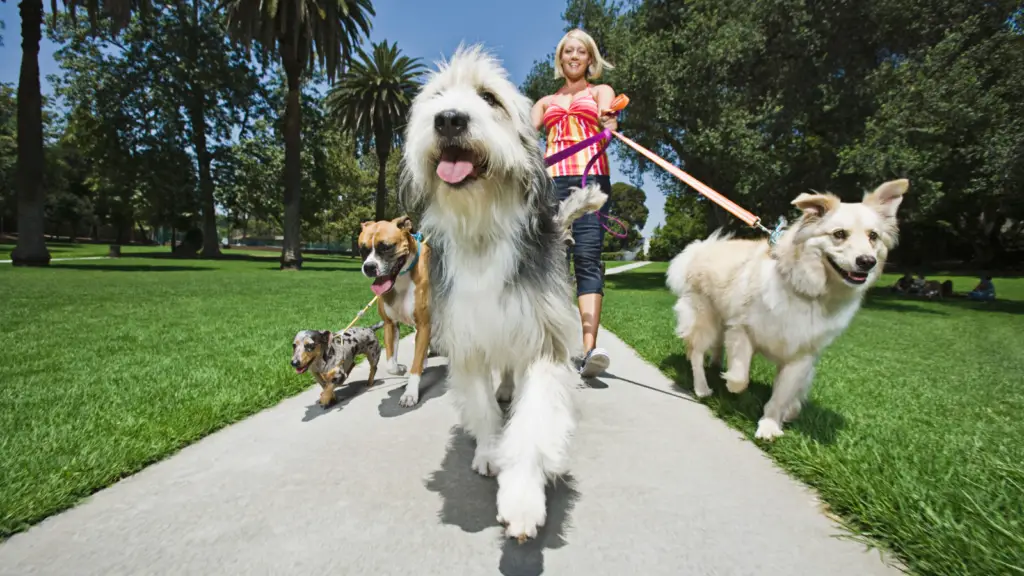 How much does it cost to start a pet sitting business?
Initial start-up costs can be extremely low. Chances are you won't need to invest anything as your first few clients will likely be your friends and family. That being said, once you get established you will want to protect yourself financially. One way to do this is by registering your business and getting insurance.
It may be tempting to skip over getting insurance when starting a business, don't give in. Having insurance is vital to any business. You may never need it, but you sure will be grateful to have it in your time of need.
Insurance will protect you if something goes wrong. Whether you are at fault or not, your insurance company will have your back and keep your business from going under.
Insurance isn't the most glamorous of topics, but it is important to talk about. When you are entering someone's house or having people enter your home and leave their pets in your care, you should be covered in case something happens.
Having insurance will protect you if you find yourself involved in a lawsuit or end up damaging someone's property, losing someone's pet, or getting injured in some way. These are all situations that could happen, and if they do, you don't want to be without insurance!
Shop around with insurance companies and find the best rate in your area. General liability insurance is usually an excellent place to start with insurance coverage!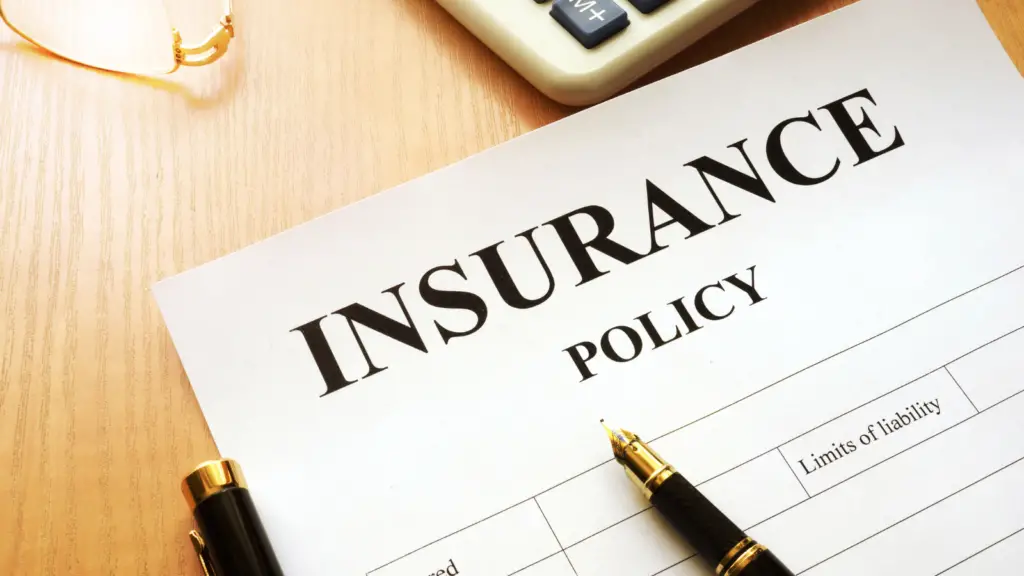 How do I start a successful pet sitting business?
There are many ways to get the word out about your new pet sitting business, and an excellent place to start would be business cards. 
There are a lot of services available that can help you design and print beautiful business cards. Always keep your cards on you to pass out to people who ask about your business. You can ask vet offices or local animal shelters if you can leave some cards for their clients.
Making fliers to post around your town or hand out at your local dog parks is another great way to get the word out about your new pet sitting business. A flier has a lot more space than business cards. You can fill it up with information about your business and, of course, how to reach you.
Another good idea is to get your business on social media. Whatever platform you decide to use, make sure your content is valuable and relevant to your business. Social media is a great way to get your business in front of people, and it's free!
Having a website is usually a good idea for businesses these days. Most people's first impression of your business will be through your website or your social media. My favorite platform for fast and easy websites is Google Sites because they charge about $10 a month and include a professional-looking email handle.
What do I need to start a pet sitting business?
Usually, owners have all of the things that you will need to get started. You will likely do a visit a few days before pet sitting to meet the animal and learn their feeding/care routine. This should give you an idea of any additional materials that may be needed. 
It is always nice to ask about favorite toys and snacks the animal may have. Offering to bring along a new toy or leash is also a great idea, but make sure to ask the owner first! People can be very particular about their animals… sometimes even more so than their kids!
One key thing to do would be providing photos of the pet enjoying your company while the family is away. Many pet owners are more nervous than the animal i! Help them know that you are showing up regularly and care by giving a short recap of the activities accomplished that day.
It is also a nice touch to leave a small welcome back present for the family, such as some plants or a card expressing what a good time you had taking care of their animal. 
How to find pet sitting jobs
As with any business, there are many different ways to find clients. Here are some of the best ways you can find pet sitting jobs:
Referrals- the best way to find clients is through your current clients! Most people will tell their friends who is taking care of their pets while they are away. Offer them a referral discount and you can easily bring in new clients over the holidays.
Pet stores- Pet stores often have a spot where people can leave the information on their pet-related services. You can try bringing fliers and business cards to your local pet stores.
Your website- Even a basic website can help you find potential clients because many pet sitters do not make one! If you start your own website based on the keywords of your neighborhood, you should easily be able to rank your website on the first page of google.
Local businesses- Find a few successful businesses that cater to animal lovers in your service area. From parks to restaurants, there are many places that may be willing to help promote your new small business.
Pros and cons of starting a pet sitting business
As with any business, for every pro, there is also a con! The interesting thing about pet sitting is that, if you are an animal lover, most of the cons will not matter to you at all.
This is definitely a job you must be passionate about. Animals can usually tell if you dislike them and will respond accordingly. I would recommend only starting up this kind of business if you truly love taking care of pets and have had experience with caring for animals of your own.
The pros of starting a pet sitting business
Make your own schedule- choosing when you work and for how long you work gives you a sense of freedom that a regular job can't offer. 
Spend your time with animals, your entire job is to spend time with and cuddle pets!
Consistent work around the holidays
Easy to build repeat clients by offering an excellent experience. 
You can find new clients via word of mouth
Easy to re-start after taking breaks from this business
High earning potential, especially if you take care of exotic pets or learn how to give medications.
Many different options- stop in day visits, overnight house calls, hosting the animal at your house etc.
Cross selling opportunities such as dog walking or training… even house sitting without the animals!
(Sometimes) Free food! If the family is going on an extended trip, it is not uncommon for them to help yourself to the fridge.
No storefront is needed to get started. You can easily work from your home or even in your client's home, saving you the cost of rent. 
You are your own boss
Most states do not have a required certificate, training or licensing prerequisit. Regardless, if you pursue this career long term it is always a good idea to improve your skills!
The cons of starting a pet sitting business
Insurance Costs- especially as you scale your business, you will need to be considerate of this
Training costs- in the same line of thought, you may have to learn additional skills such as CPR for animals!
Customer service- any job that involves interacting with people will come with its share of headaches
Competition- depending on where you are located there may be other people doing this or even companies such as Rover. Since this is an easy business to start, there may be more competition than you expect!
Problem animals- they may have potty accidents, break things in the house, scratch or bite you, etc.
Safety can be a bit of a concern, so make sure you work with clients you trust. Luckily though, most of your clientele will probably come through referrals which can help with this process!
Inconsistent work is something you may run into, especially when you're new to the pet sitting scene. 
When starting a pet sitting business, or any business for that matter, you will spend a lot of time working. You may have to cancel plans or miss out on some things with friends and family because you have to work. 
This kind of business can be demanding. You may have to be available to your clients 24/7 which can take its toll on your physical and mental health.
The job can be pretty active, requiring you to be somewhere at certain times and do certain activities. If this doesn't sound like something you'd enjoy, I recommend checking out my posts on freelancing on Fiverr or Upwork for projects that can be done at home.
How long does it take to start a pet sitting business?
If the cons haven't scared you off from the idea of starting a pet sitting business, then chances are you are eager to get started now! One of the best things about starting a pet sitting business is that it will probably take you less than a month to get started.
The best time to start a pet sitting business is around the holidays while asking friends and family if they know anyone who may need your services. Most people prefer the idea of having someone stay at their home with the pets, which often gives small businesses a competitive advantage against boarding options.
To make a full-time income, it may take about 6-12 months to build up enough clients. The nice thing about this business is that your results typically reflect the amount of effort you put into networking!
Have you thought about starting a pet sitting business? How much money are pet sitters in your area able to charge? Let me know in the comments!