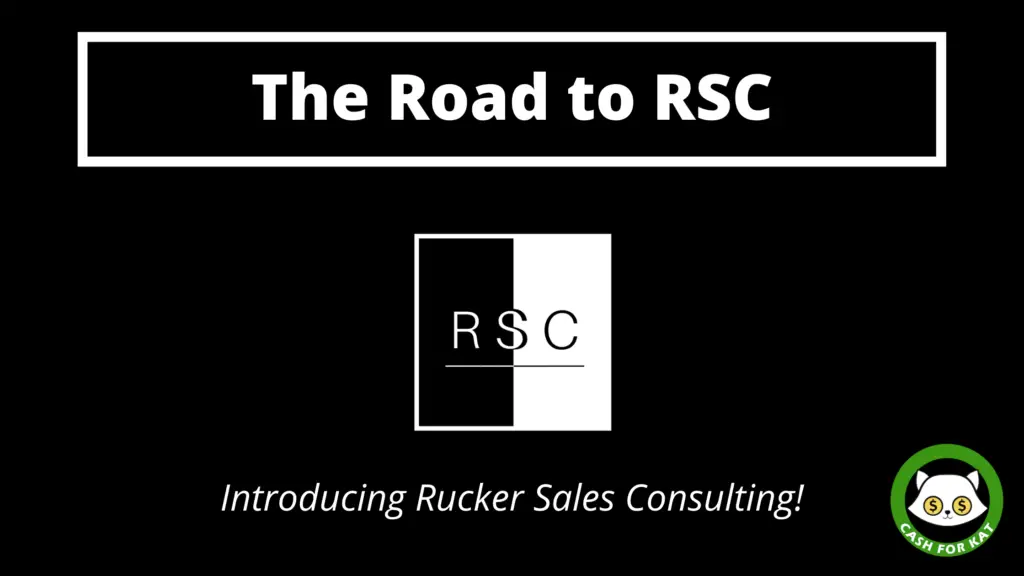 Many of you have been following my blog for the last several months and have watched me document my journey of starting my sales consulting business at 24 and have watched me build my sales consulting business over the course of 2020. 
From July to December of 2020, I was able to make over $20,000 as a sales consultant. At most, I work about 15 hours a week and spend the rest of my time enjoying a pretty nice lifestyle in Cambodia.
On average, I spend around $1,200 a month and, between the consulting income and my various side hustles, I have been able to save around $2,000 USD a month. This year, I will be scaling my business significantly as I hope to move back to the US whenever the pandemic allows.
In this blog post, I will share some of the big life milestones that lead me to start my company, my vision for 2021, and details about the launch of my new website (plus freebies)! To be sure you don't miss out on the fun, be sure to sign up for my website launch updates.
Dare to Be Different
In life, people typically want to go with the flow and strive to be somewhat "normal". Few people want to be labeled as the type of person who rocks the boat, challenges leadership, or shouts their ideas into the world. 
Ironically, these are all traits that are valued in sales. These are also characteristics that I have been unknowingly developing my whole life. 
Growing up in my family's ice cream store meant that I was exposed to money matters at a young age. Between regularly earning between $10-$20 a day in tips over the summer, I would also pick up side gigs pet sitting for customers in the neighborhood that my family was close with. 
My dad taught me to use around 20% of my money for snacks, books, and toys, but put the rest away in my bank account or under my bed. I saved my first $1,000 before I was 13 and was hooked on the idea of keeping my money ever since. 
When you are a kid, even $20 seems like a lot of money. Having over $1,000 at such a young age truly made me feel as if I were a millionaire. No matter how much money I make, I don't think I will ever be able to eclipse that feeling!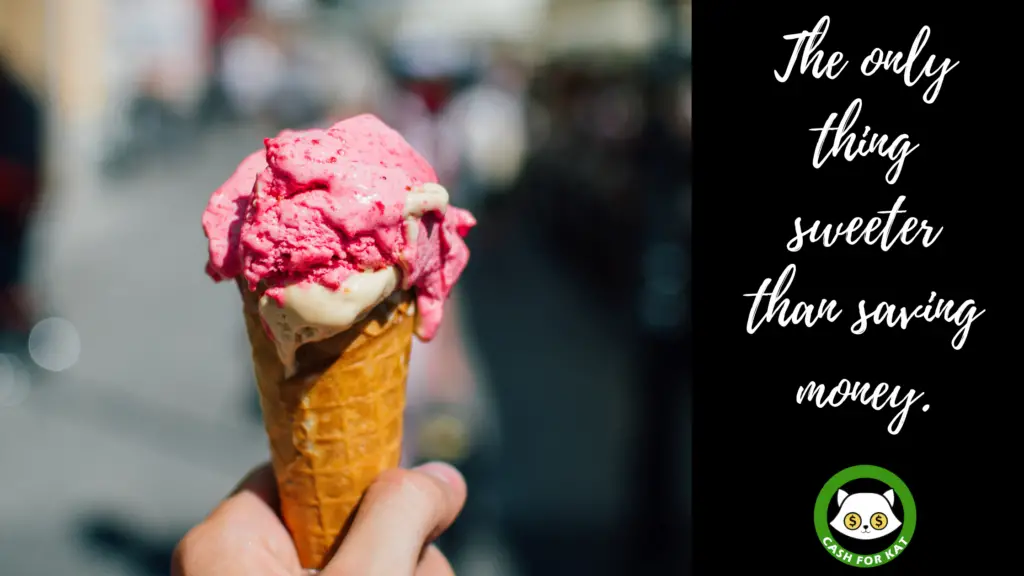 Getting a Head Start
When I was 15, my parents went through a divorce. It was really challenging because my dad became a single parent who was also trying to run a business to provide for his child. I spent all of my free time working to help keep the business afloat, which resulted in a lack of motivation to finish high school. 
During my Sophomore year, I went from a 3.0+/B-average GPA to maintaining a 2.0/C-average. And I only kept that average so that I could continue to compete in athletics! Despite maintaining A's and B's on all my tests, I could not do well in my classes without turning in homework and classwork. 
I knew that I wasn't going to improve much over the next two years. I never had the energy for, or interest in, catching up on the work I was missing. In retrospect, I realize I was suffering from depression.
Even though I couldn't see a future for myself, I knew that I needed to make a change if I wanted to find happiness. I started researching ways to graduate early and came across the California High School Proficiency Exam (CHSPE). 
The CHSPE was originally created so that child actors could graduate from school early by earning a proficiency certificate. This would make them legally eligible to work more hours on set.
 Of course, once something like this is created it has to be accessible for everyone in the state. I passed the test in June of 2011 and graduated just a few weeks after my 16th birthday. The next year, I moved by myself to Santa Barbara, California, and began attending city college at the age of 17.
Beating the Odds
While I was at city college, I got involved in athletics again and started to take classes via the SBCC honors program. I felt that I had really taken control of my life and I wanted to do the best that I could to put myself in a position to succeed in my early 20s. 
I maintained a 3.0/B-average and focused hard on improving my athletics. Though my grades would get me into a good school, my grades plus my athletics would have the potential to get me into a top school. Athletes have priority admission and I knew that this would be my best opportunity to qualify for the school of my dreams, UC Berkeley. 
I applied in the Fall of 2010 and moved to Berkeley during the Spring… before acceptances were officially out. I wanted to ensure that the athletics department processed my application and that I would have a chance to compete locally as an unattached athlete.
I took online classes via my city college, found a full-time job, and entered myself into local competitions (covering all my own entry fees, travel costs, equipment, etc.). I remember feeling very alone during this year, but determination and excitement for my future trumped any lingering doubts.
Against the odds, I was accepted into UC Berkeley. Two years later, I graduated with a 3.45 GPA from the Rhetoric Department. I guess I've always had a thing for words!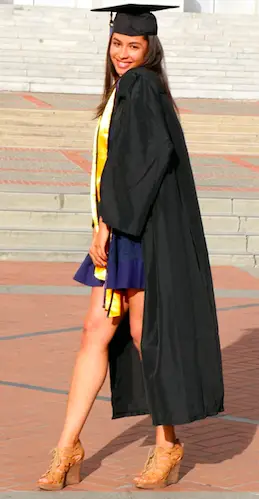 Time to Be Normal?
Throughout most of college, I struggled financially to cover the high cost of living in California. And as wonderful as the accomplishments above were, every single choice I made after the CHSPE was filled with doubt, fear, strife, and anxiety. 
In hindsight, it looks like a pretty successful story. In reality, I had a lot of really unpleasant experiences that tested my physical and mental health.
Life gave me a lot of lemons and I had to learn to make a lot of lemonade. 
Once I graduated, I was really looking forward to a more normal life and career. Even that was not meant to be… as a woman of color in sales, I would be an anomaly at almost any company.
The Day-to-Day of a Sales Person
My days were spent cold calling and emailing CEOs at companies like Facebook, Amazon, Twitter, Netflix, and Google. The goal was to obtain meetings on behalf of the companies that I worked for so that they could sell their products/services.
As a sales representative, you make over 200 calls and emails a week with the hopes that 5% of the people you reach out to will give you the time of day. Business to Business sales is particularly challenging because it can often take months for companies to go through the process of purchasing something from another company.
It can take months for you to see the commissions from a meeting you set and even longer for a deal to actually close for the company. As such, you are in a near-constant state of stress. There are always more meetings you could set, more calls you could make, and more emails you should send.
The work that I was doing would generate multi-million dollar pipelines for the companies that I worked at. If they closed one deal from the meetings that I obtained, the company would earn $500k+ annually.
This is a very typical entry-level sales role, but instead of booking meetings, I wanted to be the person who closed deals. When you are a deal closer, you get a big commission on the sales and, just as important, more experience and seniority at the company.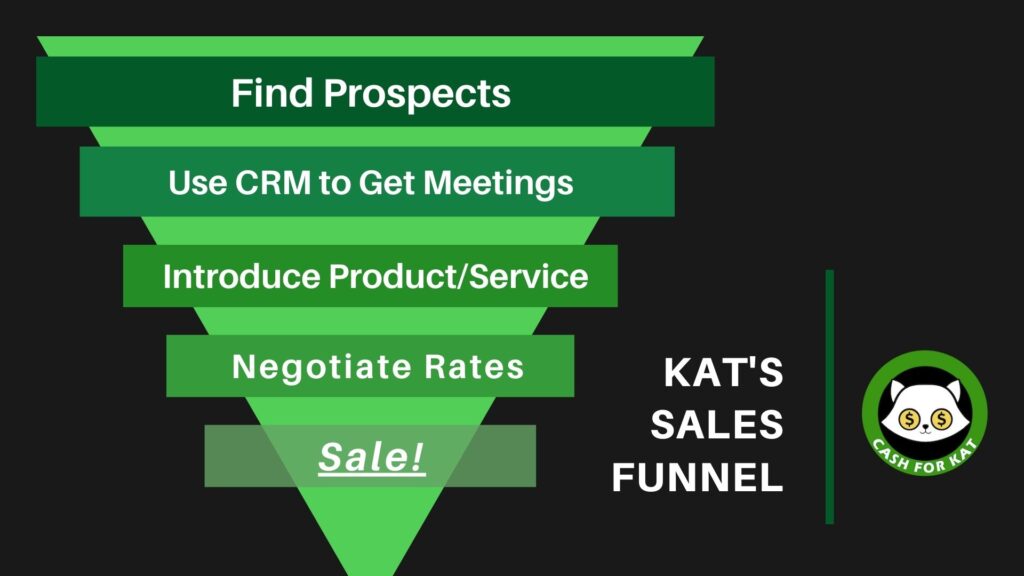 Giving Myself a Promotion
As you gain experience in your career, you start to realize that promotions are not always based on merit… and sometimes have nothing to do with you! At the end of the day, a business is a business, and thus decisions are made with the end numbers in mind.
After two years, I grew frustrated in my career. I was doing well at my jobs… which seemed to make the companies I worked at want to keep me in that position! There isn't always a promotion available and often timelines are fluid.
The more that I worked in sales, the more I realized that I could create a pipeline for myself. I had no idea what product/service I would sell, but I knew that I had developed the skills necessary to find ways to make money.
Starting a New Life
When I quit my job to travel the world at 23, I was mentally and emotionally exhausted. The excitement I had for experiencing new cultures and exploring new places was balanced out by plenty of time spent processing. 
For me, this meant a lot of sleeping and thinking about how I could change the way that I lived my life… permanently. I knew that after traveling to 12+ countries, it would be really hard to go back to corporate America. The more of the world you see, the more you realize there is still left to see!
Of course, my savings would only last so long. I was also starting to love the idea of not being attached to one source of income. If I could learn to build an online income, from a variety of sources, I would achieve a level of financial security I had never felt before. 
Traveling also taught me that I could live almost anywhere in the world for $2,000 a month… and in most places, I could live for actually much less than that!
Compared to the cost of living in California, this seemed extremely obtainable. In fact, $2,000 a month is only $12.50 an hour if you are working 40 hours a week!
Building an Income in a Foreign Country
The ultimate dream was to make money online, but first I had to create stability abroad by obtaining a source of income. The most straightforward way to do so is by finding an in-person job.
At this point in my travels, I realized that it would be smart to transition to South East Asia for the experience and to try my hand at teaching English. My first job abroad was teaching English at a public school in Vietnam. I was making about $22 an hour while only working around 20 hours a week.
In my free time, I started to build a sales pipeline to market my skills as a virtual assistant. At this point, I just wanted an online income stream. I did not care what the role was or how much it paid.
I knew that if I could figure out how to make one dollar by myself online, then I could make another. This first dollar would be all the validation I needed to prove that I could start working for myself.
The First Break
I started out searching for assistant positions on AngelList, a sort of virtual job board primarily for technology roles at start-ups. I applied for a role and got rejected. Using my sales experience, I was very gracious and asked for feedback.
I didn't get the role because I had no direct experience as an assistant, which was fair! I thanked him for his time and a few weeks later I followed up asking if he knew anyone else who might be interested.
He was happy to forward my information to one of his friends and less than a week later, I had a phone interview! During the conversation, I quickly realized that he needed to move his business contacts from one Customer Relationship Management (CRM) platform to another. 
Needless to say, this is not a typical assistant function. This was something that salespeople typically do! So I quoted him that this would be a $300 project and sent my first contract the next day. 
The REAL Big Break
A few weeks later, I had another potential client respond to my cold emails about virtual assistant work. I was reaching out to companies similar to those that I had worked for in the past, so I knew the business needs for that industry very well and took time to learn more about the company itself prior to the call.
During the call, I realized that the main thing he wanted me to do was to reach out to his clients and send emails to new clients. Again, this is not assistant work! This is actually sales work and so I quoted him my sales consulting prices.
I stayed in touch every other month or so and the effort paid off. The second he received funding, he reached out to me and asked me to develop his sales pipeline! It took one year to go from working for myself part-time, to making more than a full-time income abroad. 
The First Hire
At this point, I realized that I wanted to grow my business. Sure, I could continue to do projects myself but there are only so many hours in a week. If I really wanted to grow, this would be a great opportunity to build out my resume by training and developing a team.
I hired one of my friends from UC Berkeley who had also gone into sales, but instead of selling software, he was used to selling medical devices. This ended up being a great decision because his experience opened the door to a new industry and he brought in a new client within the first 30-days.
I would handle the contract, negotiations, and monthly invoices to new clients and he would handle the day-to-day job functions for the client. My friend is paid via my company, and I keep a few dollars per hour that he works to cover our administrative costs. 
Taking Ownership
I really wanted to share more of my personal milestones to show that there is more than one road that leads to Rome. There is no ideal person, time, age, experience, or location to become an entrepreneur. 
I am still at what would be considered the beginning of my career. Many people would tell me 23 is far too young to start a business and add in the fact that I am living in Cambodia while doing so makes my path really unusual. 
I always thought I would start my own business and travel at some point after my 30's. Then I realized that you can't wait for life to happen to you, you should create the life you want now. In the personal finance community, there is a saying, "Build the life you want and then save for it".
A few months ago, I would have trouble explaining to people what I do. I would switch between, "I teach English", "I run a blog", "I do some sales consulting", and many different combinations of those answers. I was afraid to say what I do because it didn't feel real, especially during the first few months.
It has now been over 6 months that I have been working for myself full time and I am proud to say that I am the Founder of Rucker Sales Consulting.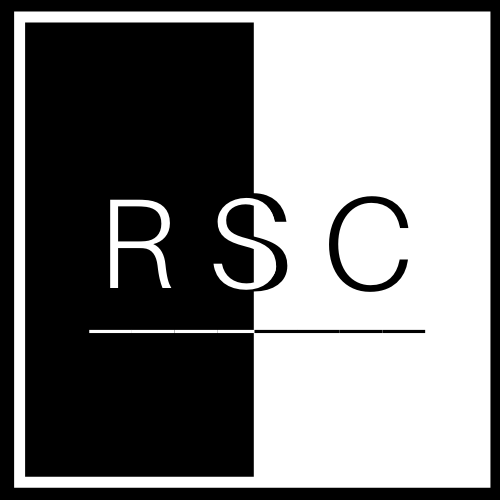 Providing Value
With anything I do, my number one goal is to lead with value.
I spent a lot of time talking about how I came to start my own sales consulting business by working with start-ups. As much as I hope my story inspires someone to work on their own business, I actually want to do much more than that. I want to help you succeed and scale!
For the Month of March, I am offering free sales consulting calls. If you are looking to make money by starting or scaling your business, I would be honored to help you:
Develop a sales pipeline

Develop a business strategy for 2021

Implement Customer Relationship Management Tools

Teach you the tricks and tools that start-ups use to grow

Help hold you accountable 
You can book a free call with me via my calendar here. 
I am typically available on Friday (evenings), Saturday, and Sunday (mornings and evenings) PST. I am happy to meet with you outside of these times as well. If you need additional availability, please email me at kat@katrucker.com
Rucker Sales Consulting
I am also excited to finally announce the launch date of the website for Rucker Sales Consulting!
On March 1st, I will be revealing the site link via all my socials, email, and a blog post that shares more information on how sales can help you grow your business. To get notified of all the launch details, be sure to sign up for my launch emails!
To celebrate the launch, I am offering free Sales Consulting calls for the month of February. You can sign up for yours right now by picking a time on my calendar!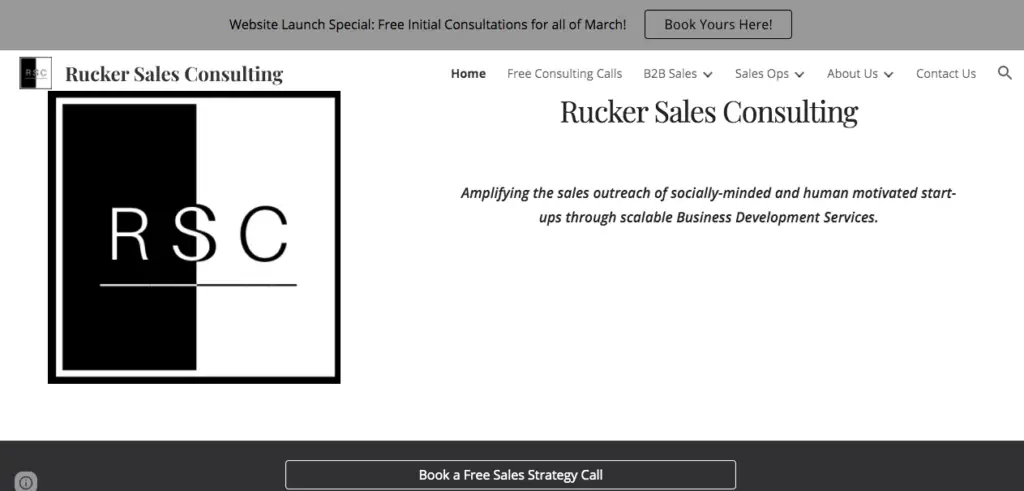 Thank you so much for following and supporting me along this journey! I have some more exciting things coming that will be revealed soon. As a result, Cash for Kat has been on a bit of a pause. I should be getting back into a more regular posting schedule very soon!
Have you ever thought of creating your own business? What do you think of the home page of RSC? I'd love to hear your thoughts in the comments section below!